ECB Needs a Bazooka to Validate Richness of Bund Valuations
This note by Tanvir Sandhu for Bloomberg may be of interest to subscribers.
Concerns about ECB underdelivering keeps the pressure on bunds. A wide range of possible outcomes from Thursday's meeting slants towards near-term profit taking of very rich valuations.

ECB speakers have been trying to dial back the extreme easing expectations priced by markets to give Draghi some room to surprise, but the hurdle still remains high

Policy makers will need to be aggressive on rates and keep the future path suppressed otherwise a modest depo rate cut risks seeing EUR rates continue to sell off in the near-term given the impact of the lower bound on the curve

From a macro valuation perspective there is room to sell off (with fair value of -0.43%)

Setting the path to go deeply negative on rates and lifting the buying limits on any QE announcement to make it scalable is key to seeing bunds extend the rally in the short term; however, positioning for a disappointment via options is still worth looking at given the difficulty for Draghi to engineer a dovish surprise
The ECB has quite a dilemma in front of it. The short end of the yield curve is sporting negative yields for just about all sovereigns. However, when we look at the shape of the yield curve for individual countries, compared to the Eurozone as a whole, we get two very different pictures.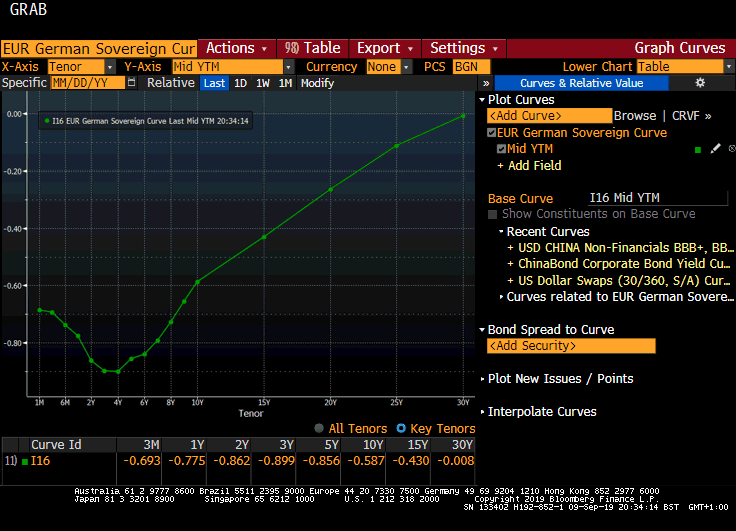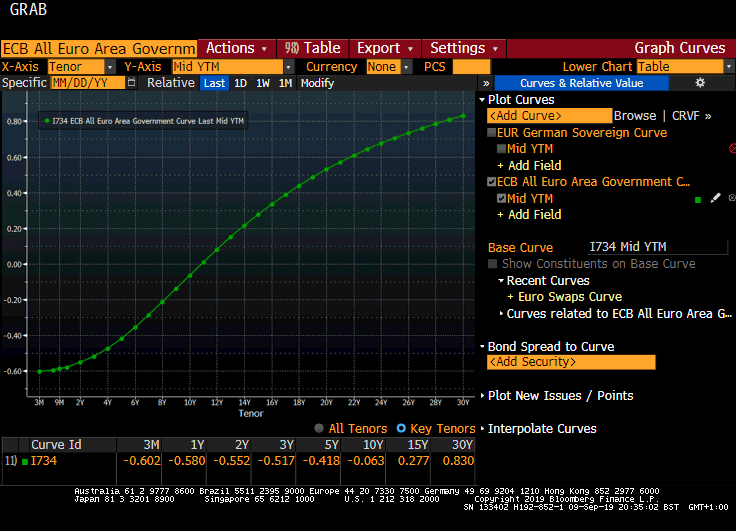 For example, the German curve exhibits a significant belly suggesting the market is pricing in near-term rate cuts into negative territory. However, the pan Euro area curve might have negative yields on the short end but the shape of the curve does not have the same belly. That suggests Germany needs easier policy right now more than its neighbours. Despite protestations to the contrary, by politicians trying to ingratiate themselves with conservative voters, Germany needs a fiscal stimulus.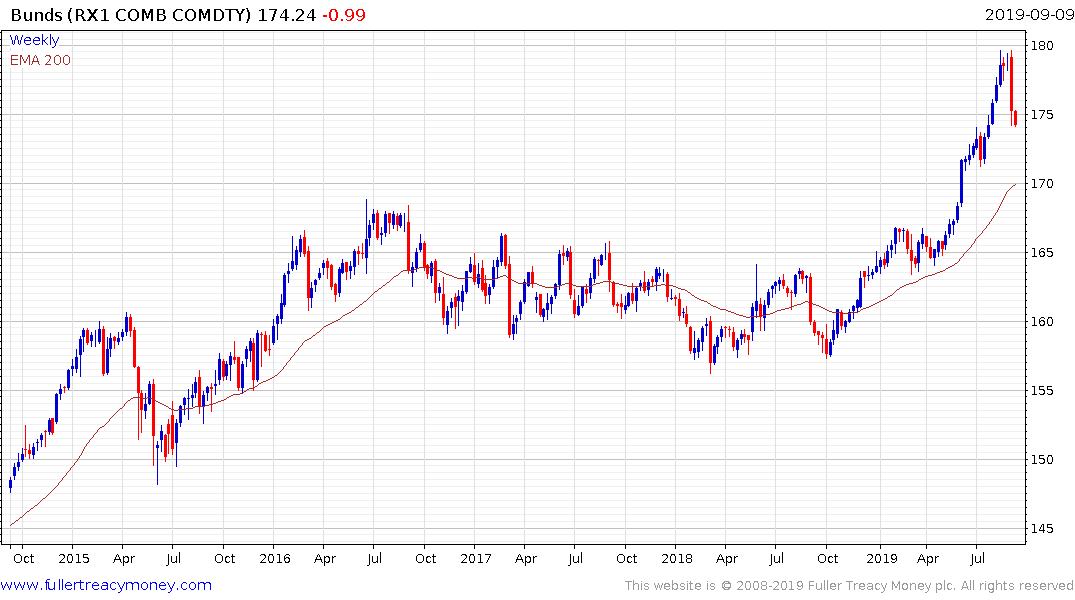 Bunds are susceptible to mean reversion, following an impressive rally over the last few months.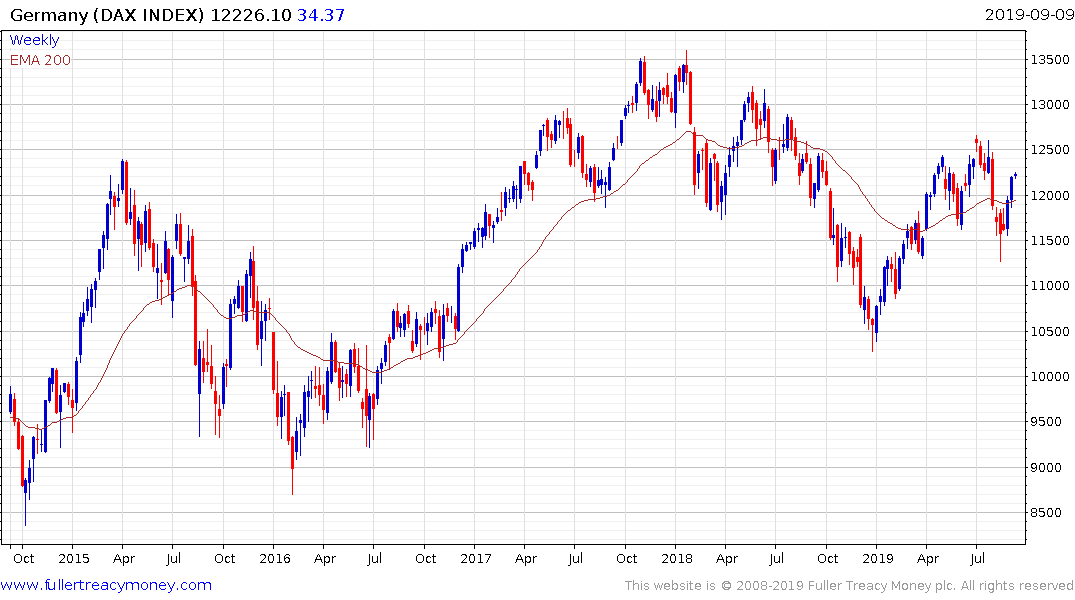 The DAX has rebounded over the last few weeks. It is being led higher by rebounds in industrials like ThyssenKrupp and Continental which are oriented towards global growth and have been trending downwards for more than three years.
Back to top