ECB bond buying under scrutiny from Rome
Thanks to a subscriber for this article from the Financial Times confirming the ECB has reduced purchases of BTPs following the Italian election. Here is a section:
The central bank purchased a net €3.6bn of Italian government debt under its long-running programme in May, new figures show. Although this is higher than the amount it bought in some recent months, such as March and January, it was smaller as an overall proportion of its net purchases.

The ECB insisted that the reduced Italian share had nothing to do with political events, and was purely linked to practical issues such as the need for the bank to reinvest in German bonds after a chunk of its holdings matured.

But the numbers were nonetheless seized on by members of Italy's new governing parties, who have been arguing for weeks that the eurozone's central bankers have been putting pressure on them to adopt more conventional economic policies.
Italy is understandably sensitive to the actions of the ECB. Not only has the ECB's bond buying program contributed to Italy benefitting from negative yields on the short end of the curve but it has reduced borrowing costs right across the curve.
There is an additional point that lends further urgency to this concern. Approximately 22% of the country's GDP in bonds mature this year. That is second only to the USA within the G7 but with uncertainty surrounding the intentions of the new populist regime, the ECB is understandably leery of buying more.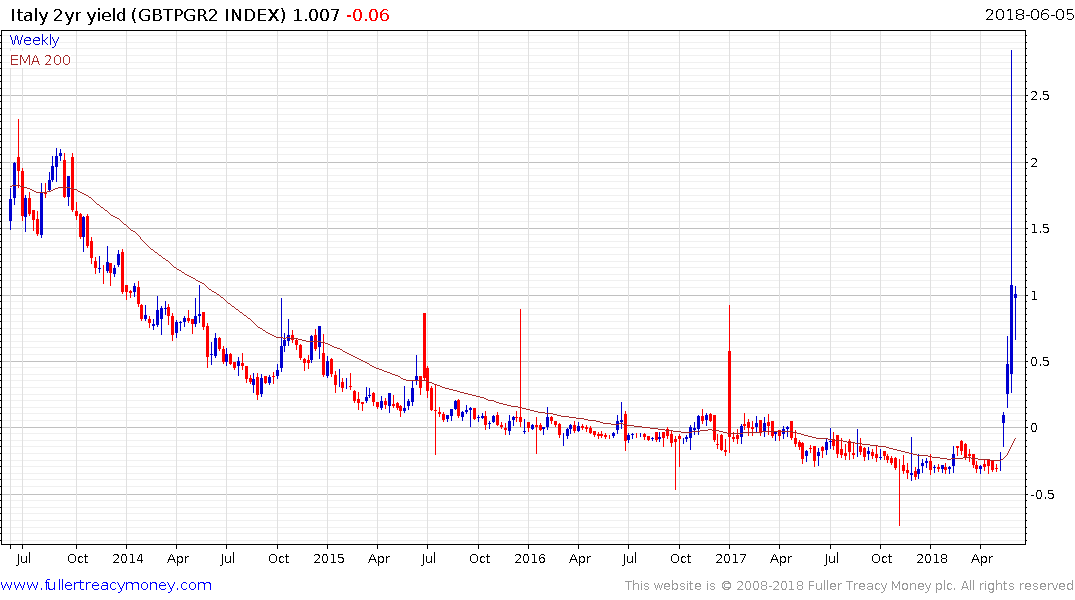 That represents a clear risk to bond investors. 2-year BTPs have paused around 1%, down from 2.75% last week but it is very unlikely that the zero bound will be retested.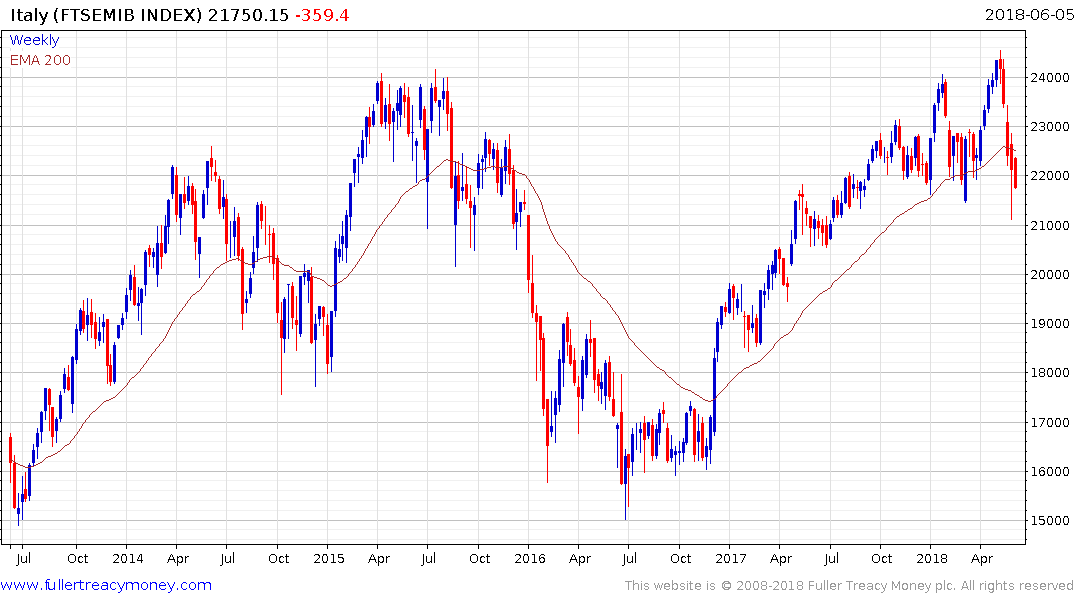 Meanwhile, the bank-heavy stock market has encountered resistance in the region of the trend mean and will need to at least sustain a move above 22500 to question potential for additional downside.
Back to top