Dollar Tree to Add Products Above $1 in Dollar Tree Plus Stores
This article from Bloomberg may be of interest. Here it is in full:
Dollar Tree said it plans to begin adding new price points above $1 across all Dollar Tree Plus stores.

To test additional price points above $1 in selected legacy Dollar Tree stores
On track in 2021 to have 500 Dollar Tree Plus stores by fiscal year-end
Another 1,500 stores are planned for fiscal 2022; at least 5,000 Dollar Tree Plus stores are expected by the end of fiscal 2024
Currently has 105 Combo Stores; expects to add 400 Combo Stores in fiscal 2022
Sees potential for up to 3,000 Combo Stores over the next several years
Rising shipping costs, power cuts in major manufacturing centres and rising commodity prices all point towards margin compression for the sellers of low-priced items. They have no choice than to pass that inflation along to customers. The temporary shutting down of port facilities outside Shanghai will also have had the knock-on effect of putting upward pressure on prices because so much manufacturing capacity of low-cost items comes from Zhejiang.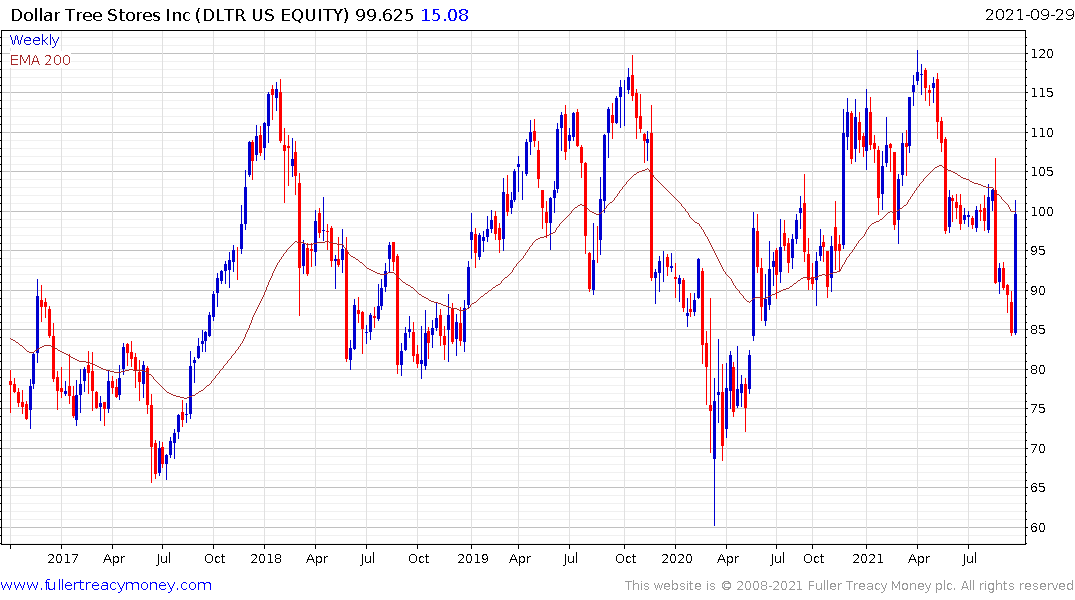 Dollar Tree has been ranging for three years and rebounded from the lower boundary today on the buyback news. The bigger issue is the availability of cheap goods and services is evaporating and that is going to put upwards pressure on wages and therefore inflation.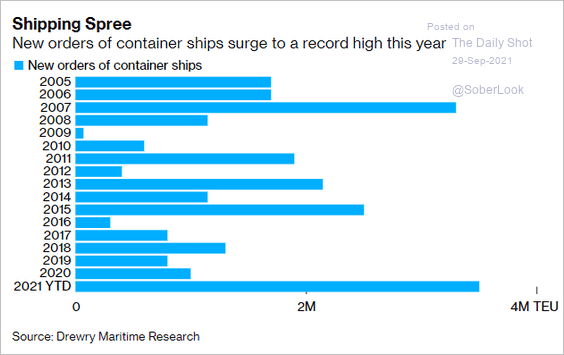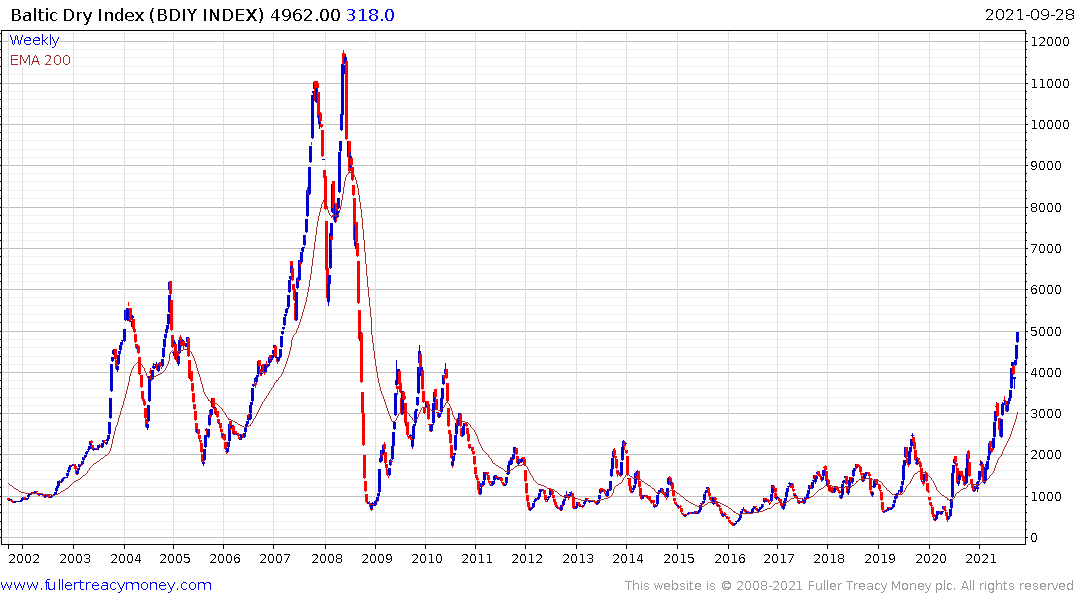 This chart highlights demand for new ships is at close to historic levels. The Baltic Dry Index is still trading at a fraction of the peak pre-GFC levels but the burden of regulation, compliance and carbon is higher today. That is contributing to the perception of rapidly rising prices. Eventually, those new ships will be delivered and that will help to bring shipping prices back down but consumer prices are likely to remain sticky.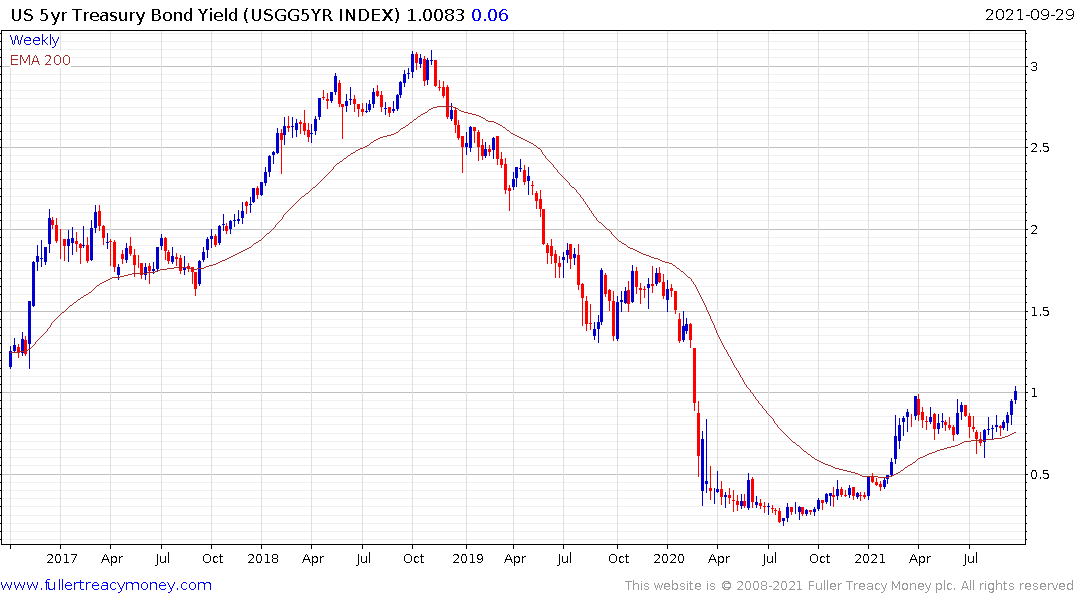 5-year yields continue to hold the break above 1% and as long as that remains the case it is likely to act as a headwind to speculative interest on Wall Street.
Even if the world's central bankers are correct in estimating the supply constraints fuelling inflation at present are temporary, they could easily last for another year.
Back to top