Dollar Tantrums, Original Sin
Thanks to a subscriber for this report from Maybank which may be of interest. Here is section:
The Original Sin index ranges from zero ("sinless") to one ("sin-full" or fully dependent on foreign currency debt). We focus on sovereign and corporate bond issuance in ASEAN and India, and track how the index behaved during the Quantitative Easing periods and after the taper tantrums.

We detect increases in "original sin" in Indonesia and the Philippines in recent years, but find no visible increase in Thailand, Malaysia or India (see Figures 4 to 9).

Indonesia's original sin index has been steadily rising, with a peak of 0.41 as of May 2018 (see Fig 5). This suggests that Indonesia corporations and the sovereign are borrowing more in foreign currencies in recent years, as the Fed normalizes policy rates. For Philippines, the original sin index rebounded in 2018 to 2009 levels after declining for the past two years (see Fig 7). This suggests that the financial stress is a more recent phenomenon, as investors are more worried about the peso risks (on higher inflation and widening current account deficit).

On the other hand, Malaysia and India have seen a decline in their original sin index, suggesting a gradual reduction in their foreign currency exposure in recent years (see Figures 6 & 9). Thailand's index has been very low since the early 2000s, barely reaching 0.1, reflecting its low interest rates and abundant domestic liquidity, given the massive current account surplus (see Fig 8).
Here is a link to the full report.

The ASEAN sector has been under pressure of late but not nearly to the same extent as Turkey, Argentina and Brazil. The rising US Dollar has pressured many emerging markets because as interest rates appreciate and Wall Street remains in a reasonably stable bull market environment, the relative attraction of US assets improves. That has resulted in repatriation of carry trades.
We are increasingly seeing central banks intervening to support their respective currencies, whether that it is Argentina's 40% overnight rate, Turkey's 300 basis point hike or Indonesia this week supporting the Rupiah. Against an accelerating downtrend that is generally an indication that the worst of the selling is probably over.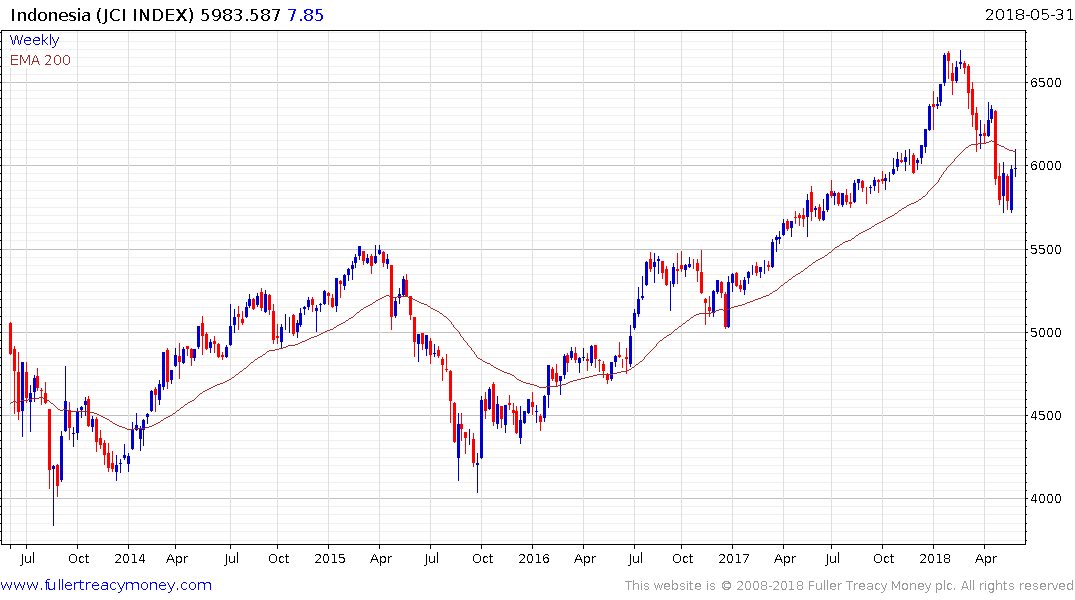 In the improving governance camp, Indonesia and India are highly relevant considerations. Indonesia's JCI is testing the region of the trend mean but needs to sustain a move above it to confirm a return to demand dominance.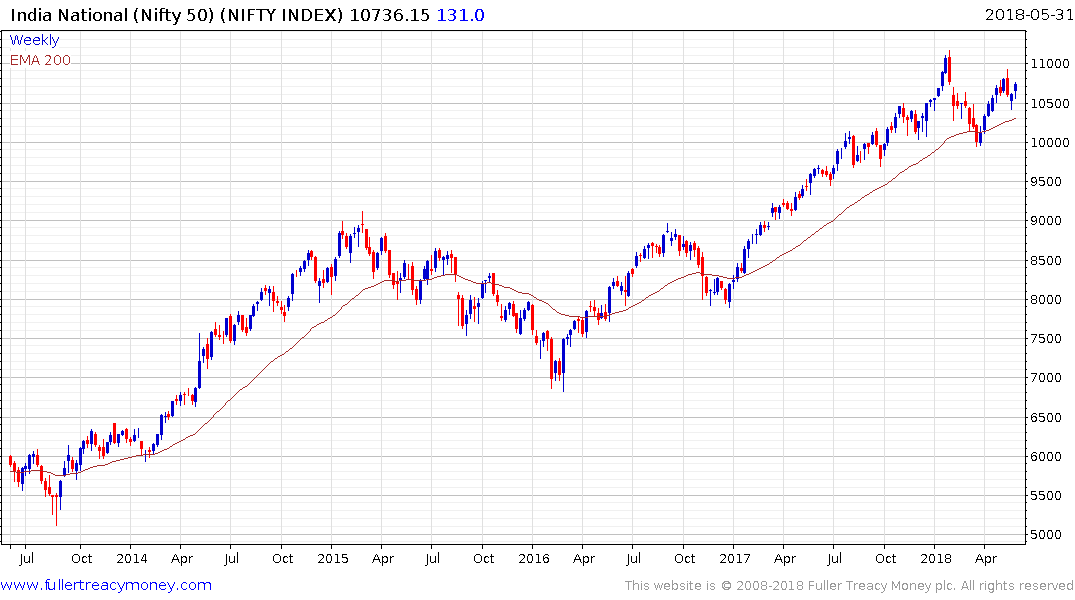 India's Nifty has bounced from the region of the trend mean and with the Rupee strengthening overseas funds, like the JPMorgan India Trust, have benefitted from a tailwind.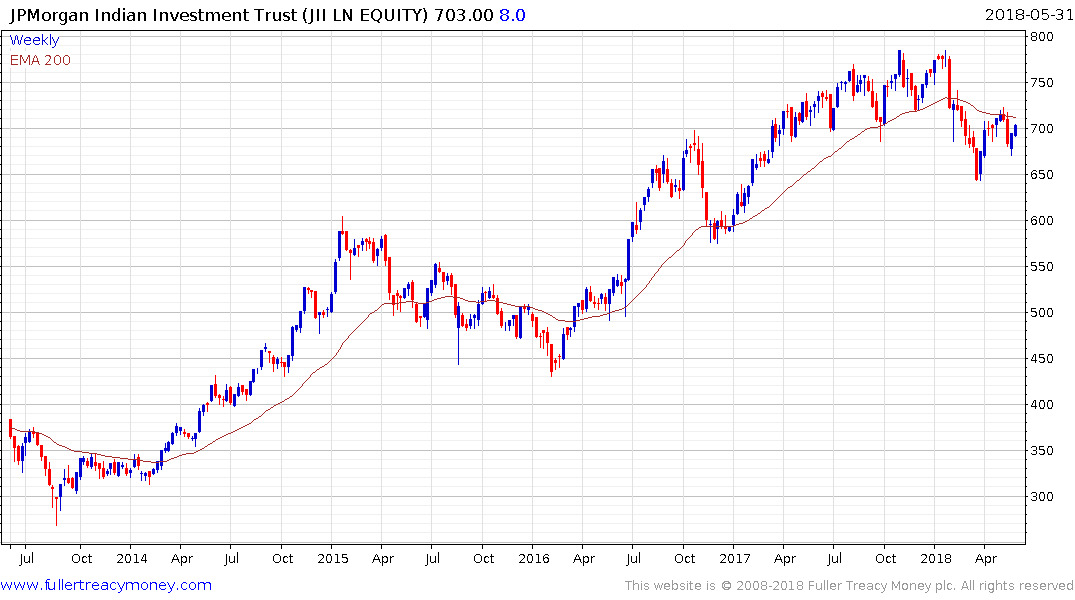 Back to top