Dollar Strength and Emerging Markets
Internationally oriented investors have become accustomed to having the best of both worlds. They favour benefitting from both currency and stock market appreciation as well as picking up a yield premium along the way. The weakness of the Dollar over the last couple of years has been a tailwind for emerging markets because it delivered all three of these profit opportunities for investors willing to invest abroad. However now that the Dollar is rebounding that trade appears to be reversing.

The Dollar is breaking about against the majority of emerging market currencies. It is hitting new recovery highs against everything from troubled currencies like the Argentine Peso, Turkish Lira and Philippine Peso to previously more stable currencies like the Chinese Renminbi, Indonesian Rupiah, Indian Rupee and Thai Baht, to commodity currencies like the South African Rand and Brazilian Real and to developed market currencies like the Taiwan Dollar and Singapore Dollar.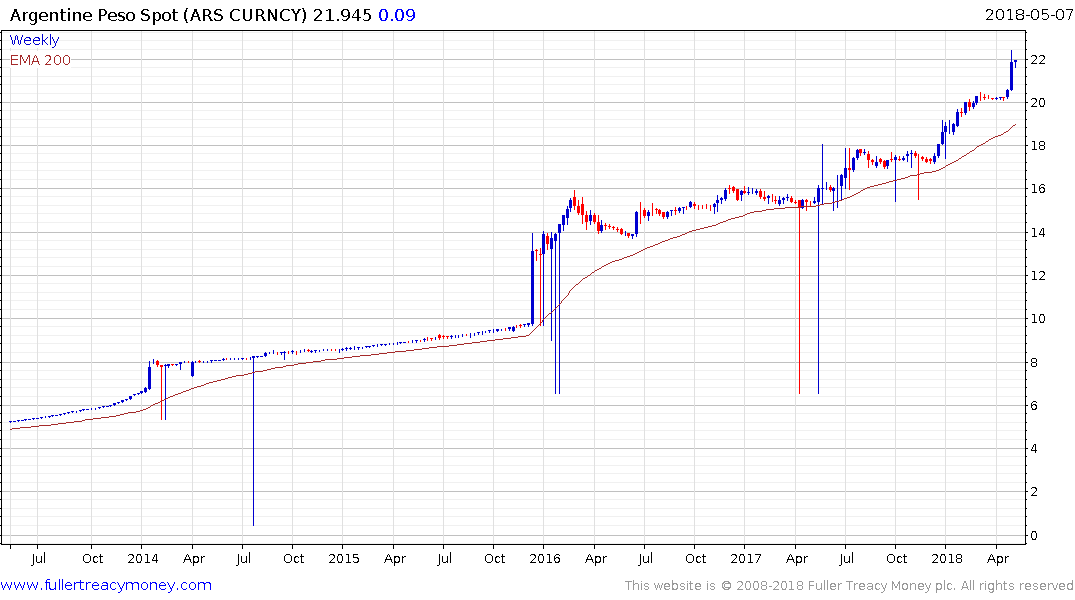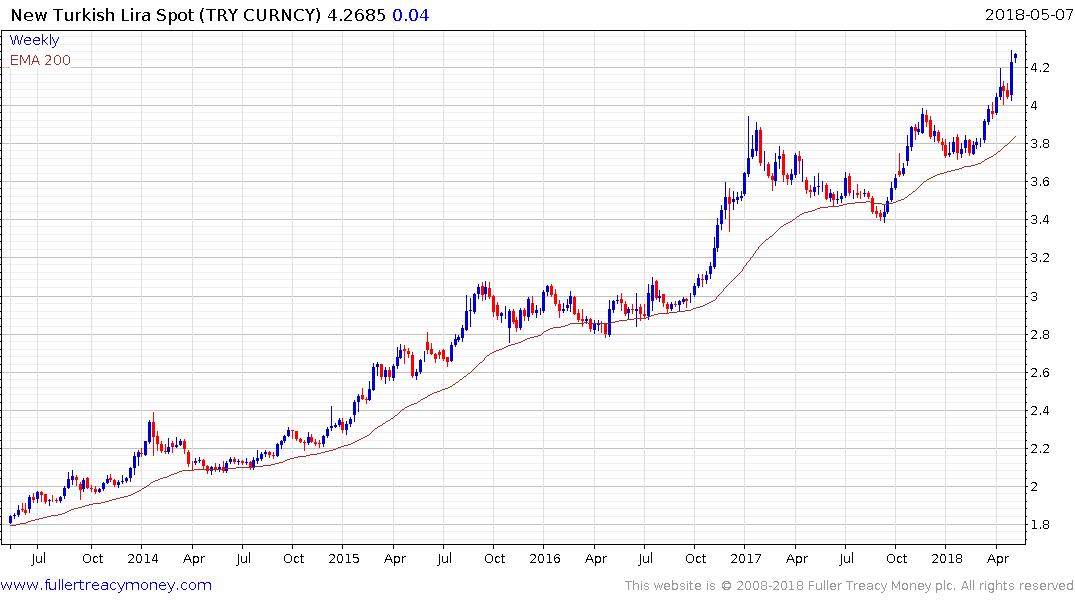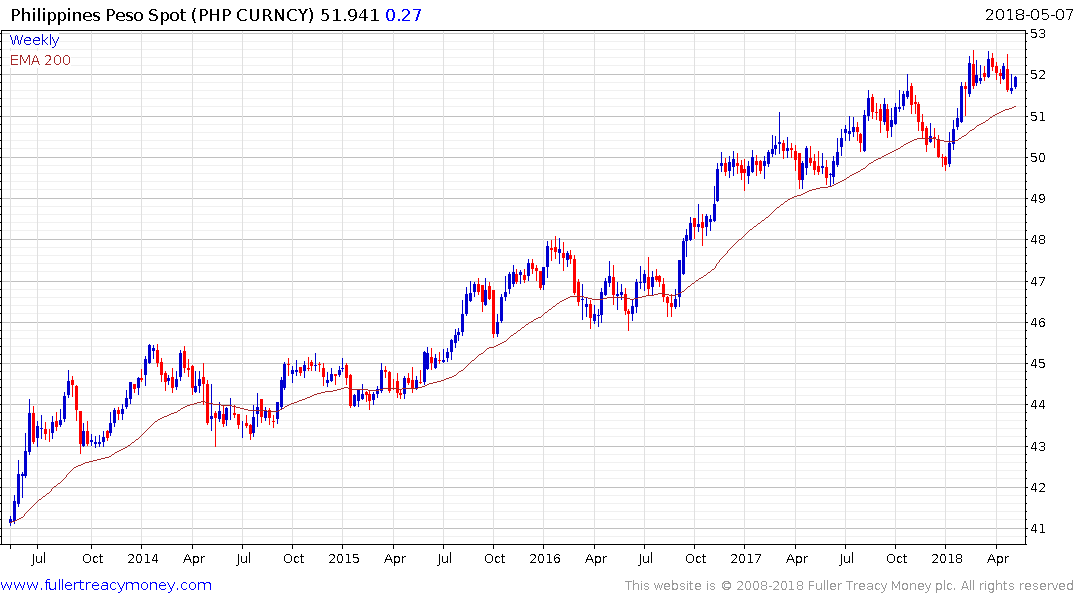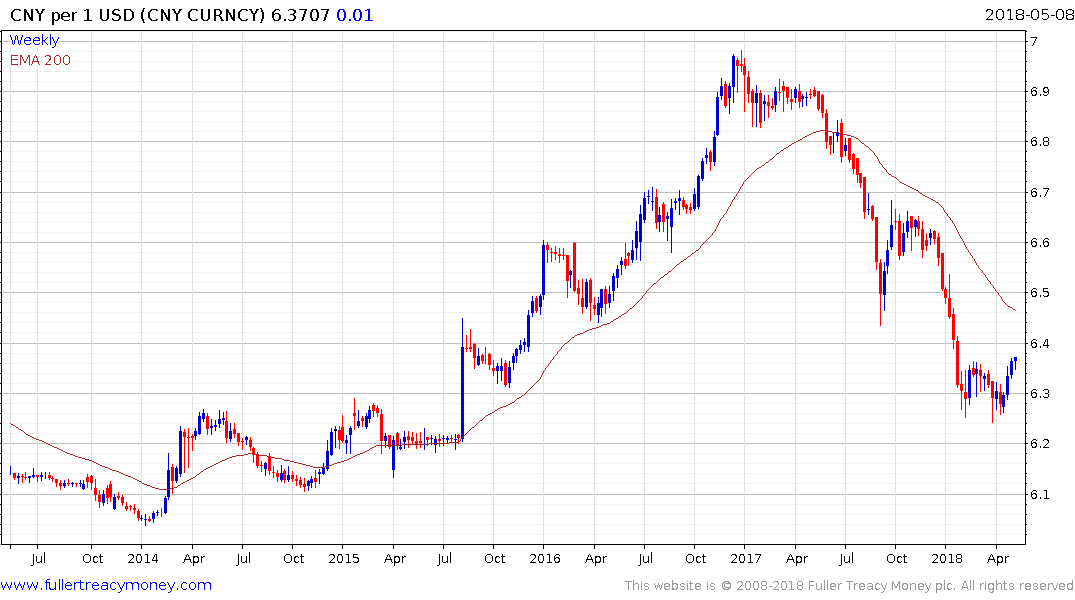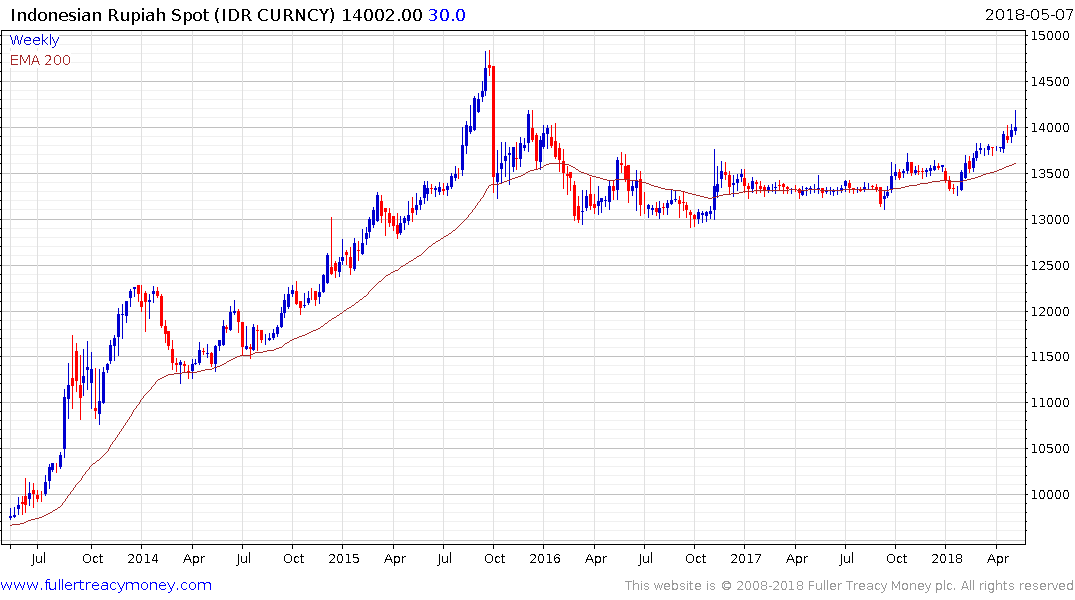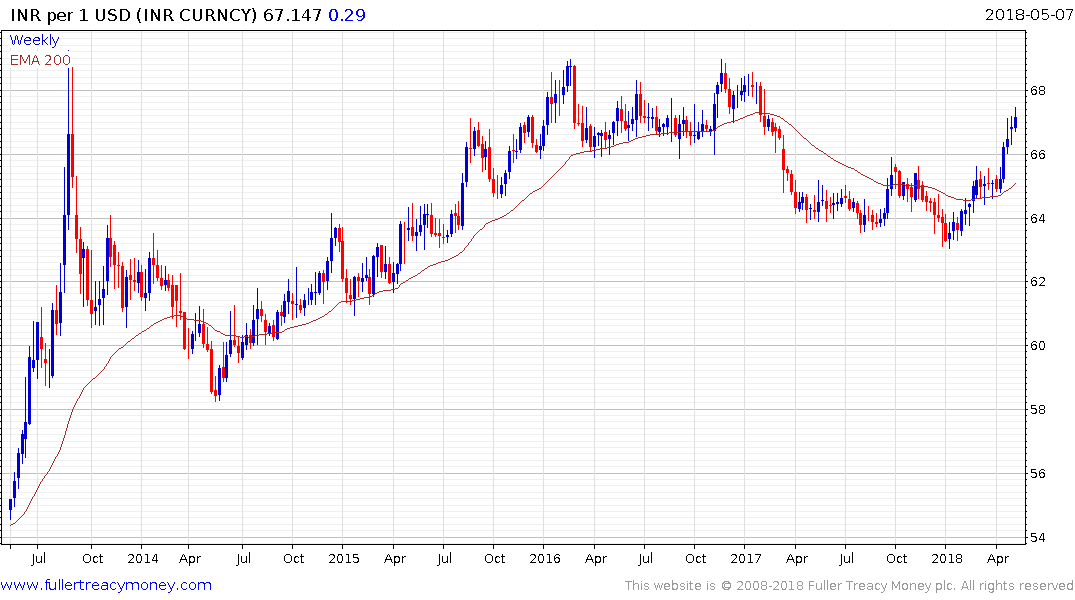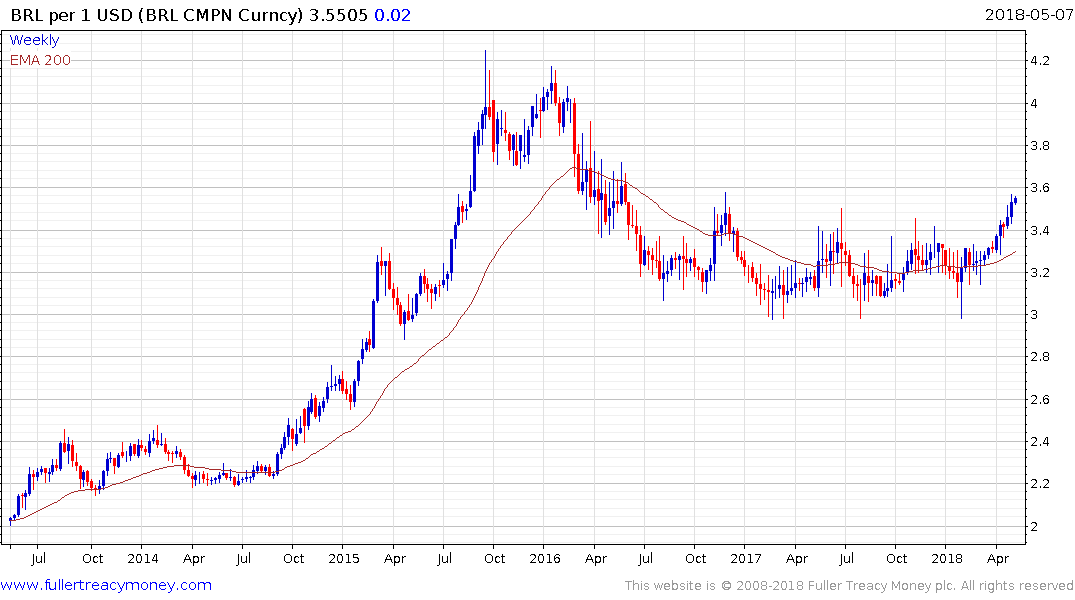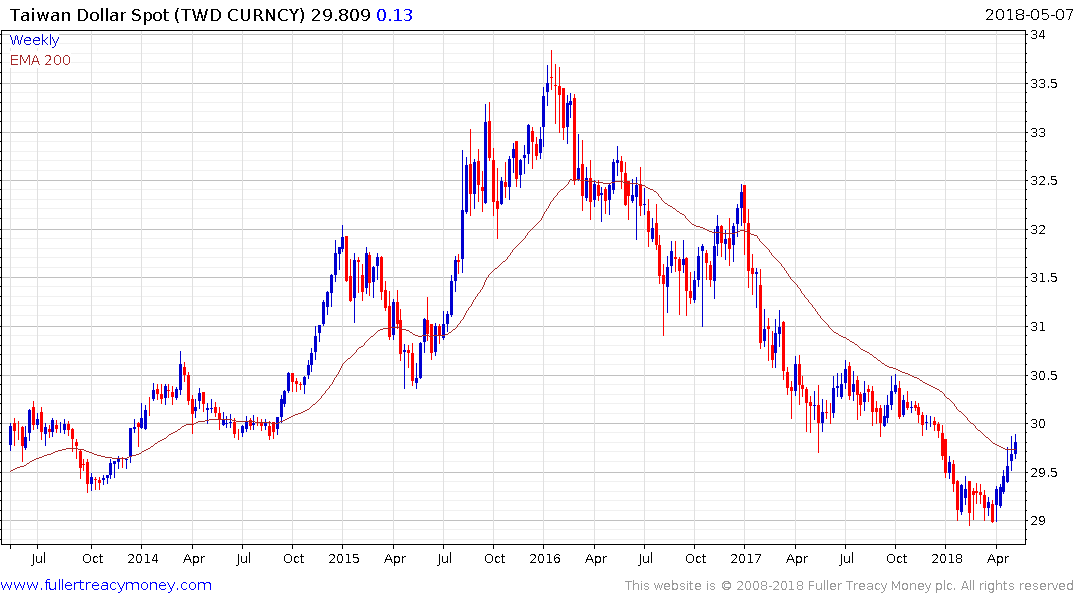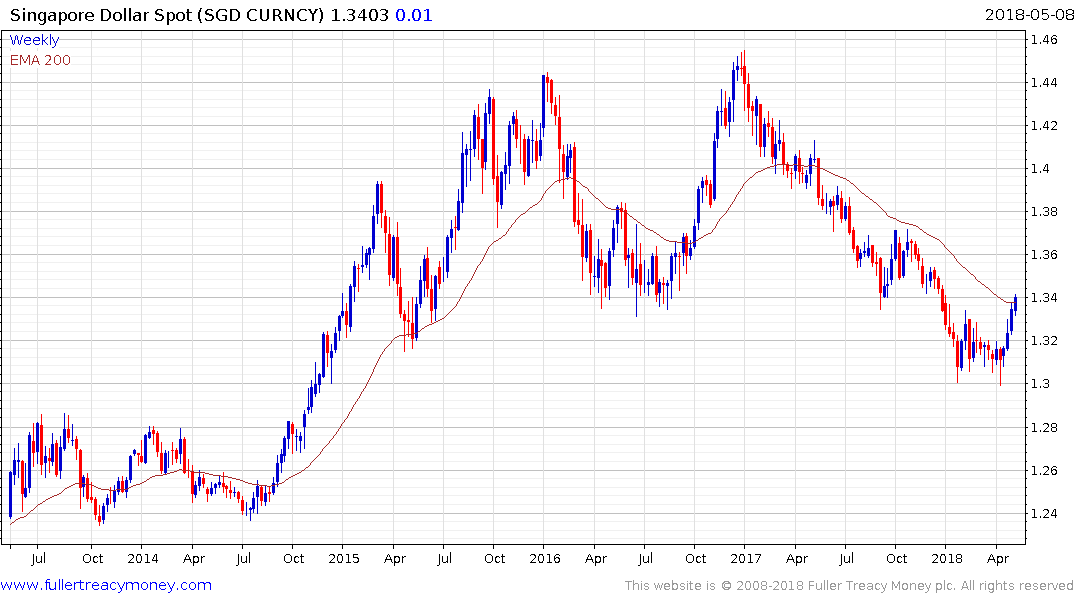 That represents a broad-based return to demand dominance with a high degree of commonality and suggests the odds of the Dollar have found a medium-term low should now be considered the base case.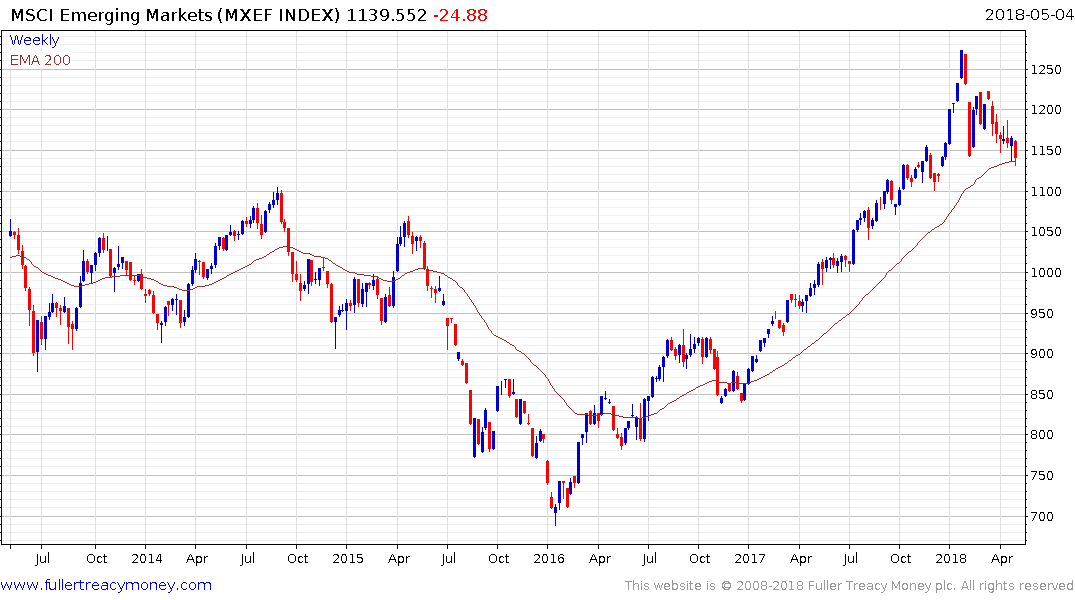 The MSCI Emerging Markets Index is heavily influenced by the Chinese technology sector, particularly Tencent Holdings. It is now testing the region of the trend mean and needs to continue to hold this area if medium-term scope for continued upside is to be given the benefit of the doubt.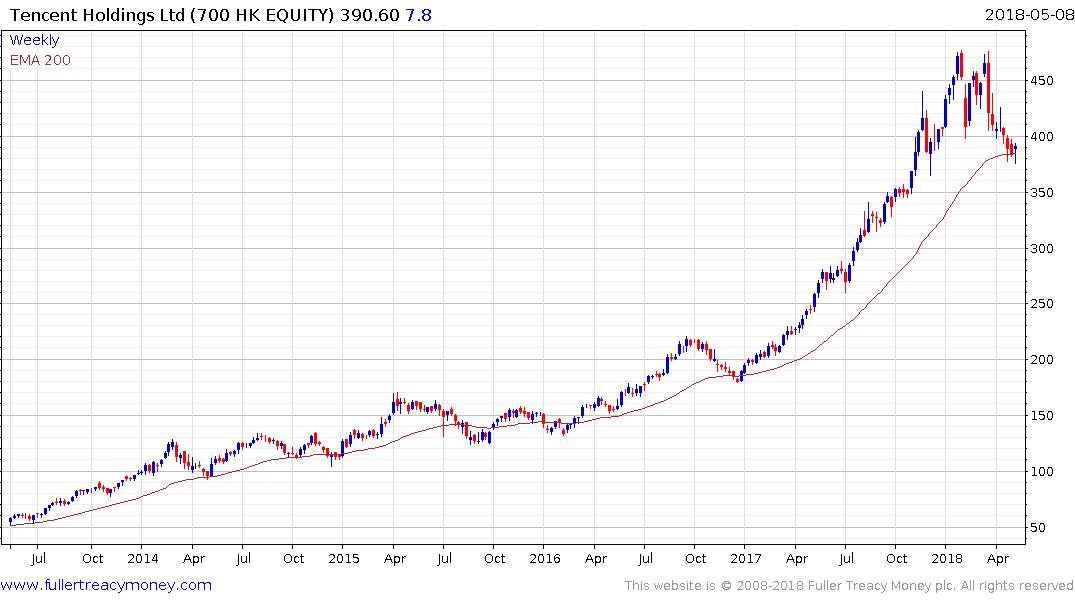 Tencent Holdings is also testing its trend mean.
Back to top