Dollar Hits Wall at 17-Month High, Set for Worst Day Since July
This article by Sydney Maki for Bloomberg may be of interest to subscribers. Here is a section:
"We're thinking more broadly that this is another peak in the dollar, and we're going to see it drifting lower in the next year," Mark McCormick, head of North America FX strategy at TD, said in an interview. "The market has priced in an excessive amount of global stress."

The S&P 500's nearly 7 percent drop in October likely fueled rebalancing flows back into U.S. stocks, which are now reversing, McCormick said.

But yuan strength is also a factor, he said, after China's leadership signaled more stimulus measures are being planned to shield the economy from repercussions of U.S. trade protectionism. And Brexit developments may lift the euro and the pound, which are undervalued relative to their cyclical drivers, TD says. The dollar, meanwhile, is more than 3 percent rich to the bank's global factor model.
The Euro found support today in the region of its August low and posted its largest rebound in months to check near-term supply dominance. However, a sustained move above $1.18 will be required to question the medium-term downward bias.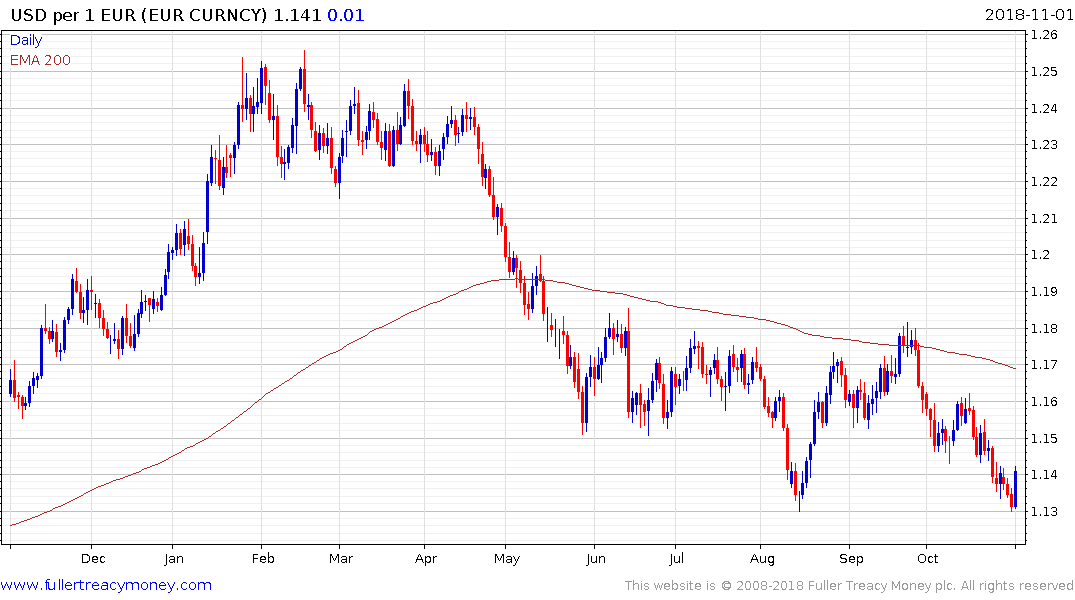 The Australian Dollar has also bounced from a previous area of support near 70¢ and is now pressuring this year's sequence of lower rally highs. A sustained move above 73¢ break the downtrend and signal a return to demand dominance beyond short-term steadying.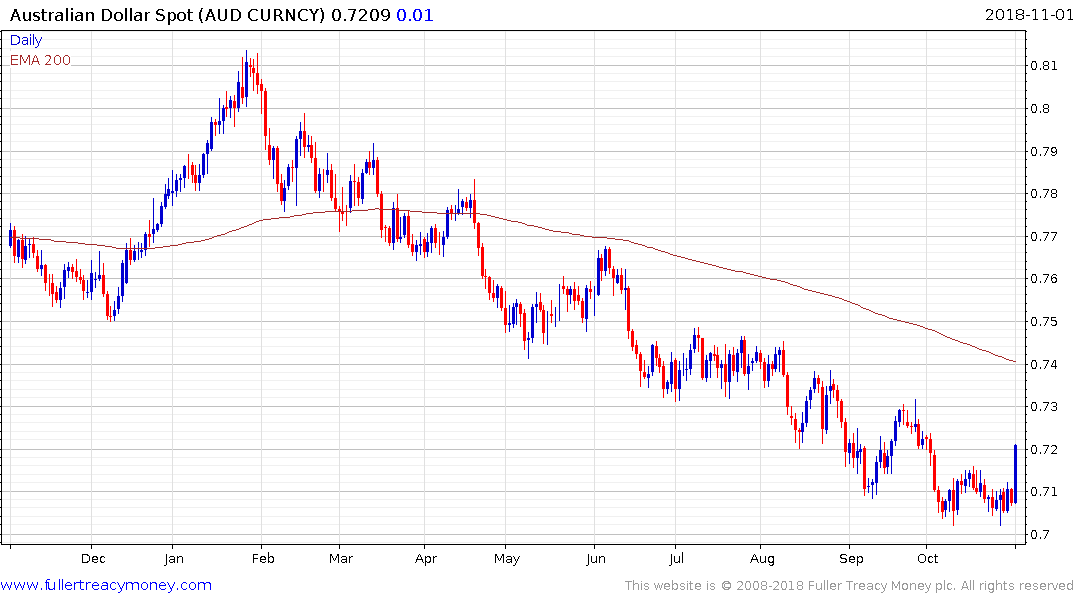 If the Dollar is a safe haven asset then the rebound in stock markets is a cause for some profit taking in the currency. The extent to which the stock market rebound takes hold will be a major arbiter in how far the rebound in currencies other than the Dollar persist.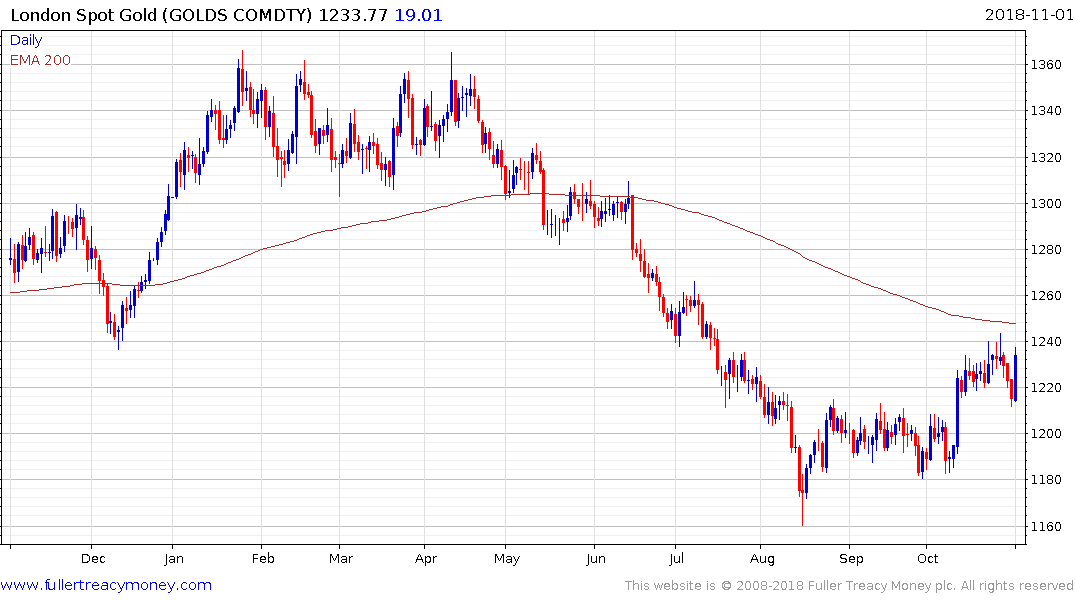 Meanwhile gold tends to respond favourably to any whiff of Dollar weakness and rallied back to test the upper side of its most recent range today.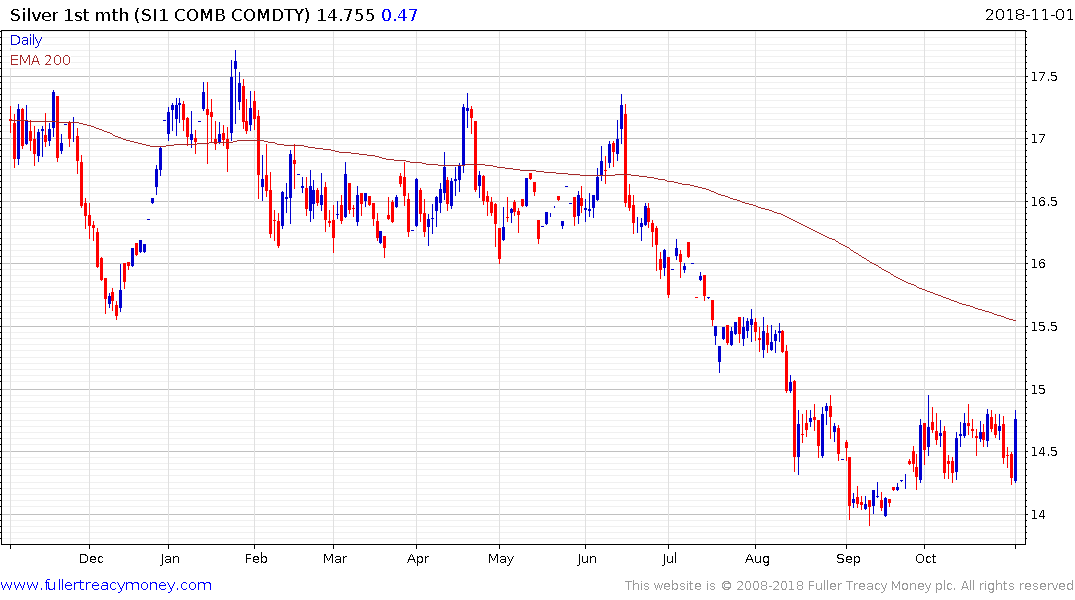 Silver is exhibiting evidence of bullish trampolining at the lower side of its range near $14.25 which represents a near-term low for the price.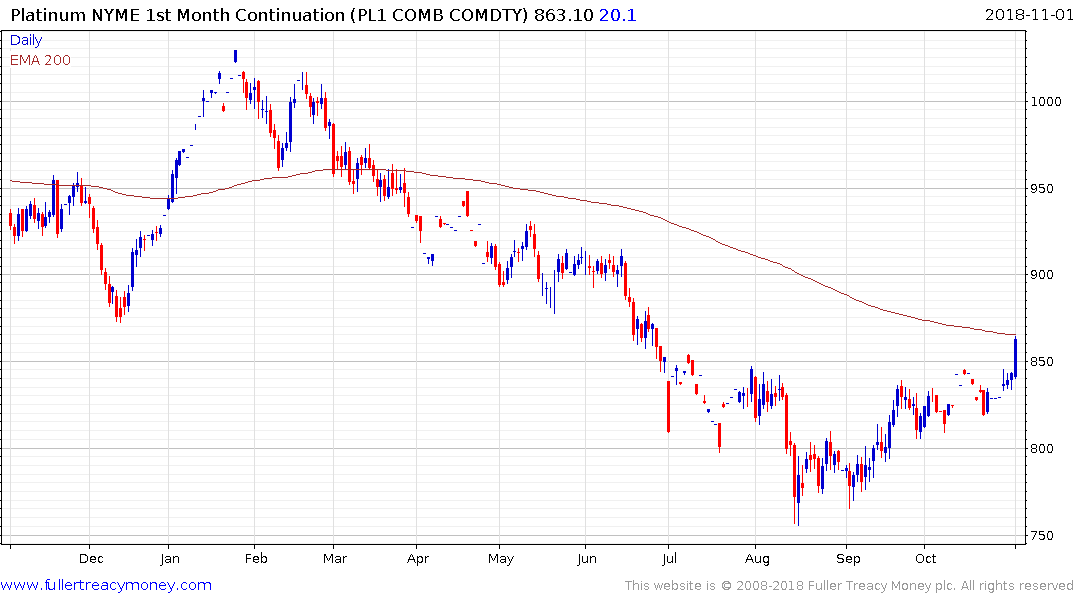 Platinum broke upwards to post new recovery highs today.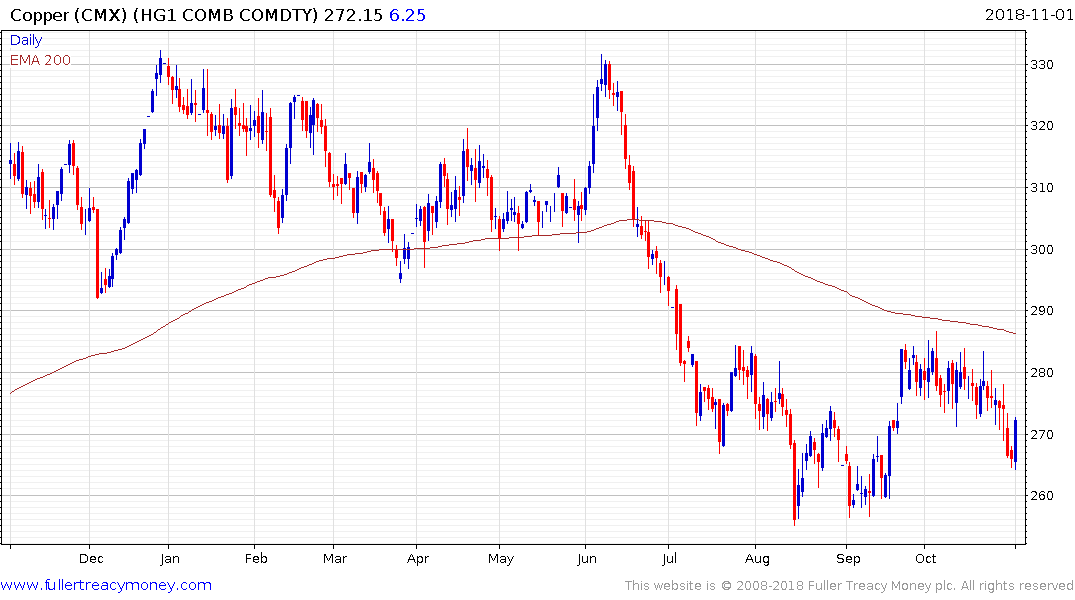 Copper posted an upside key day reversal today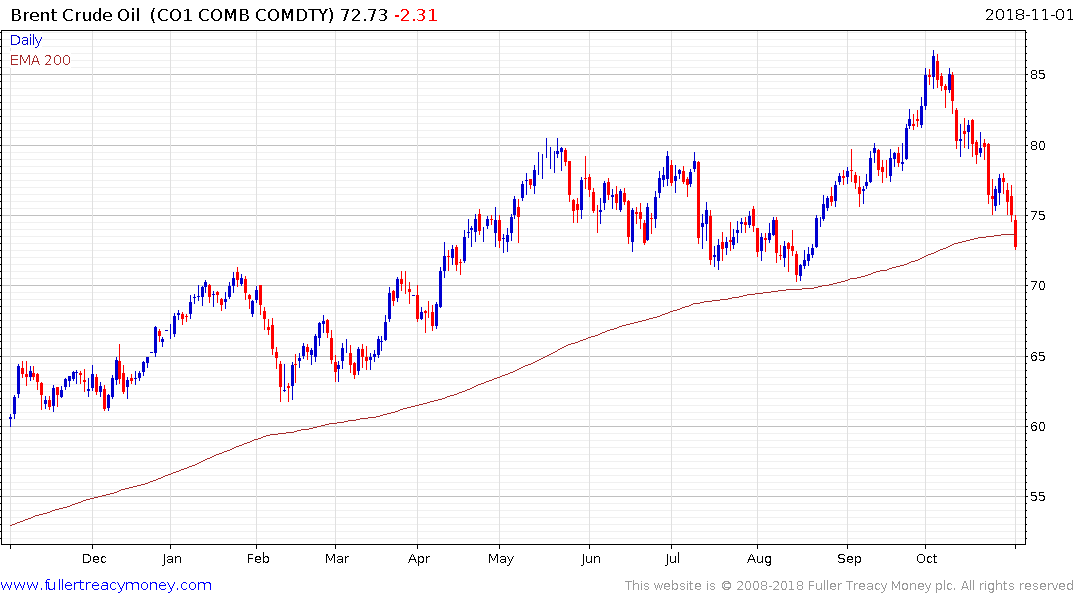 Meanwhile crude oil prices have pulled back in a dynamic manner to test the region of the trend mean following better than expected US production figures. The US shale oil revolution remains a gamechanger for the global energy sector and is a factor many people predicting the long-term demise of the Dollar do not appear to take into consideration.
Back to top