Diversifying away from Aussie banks
This video from Liverwire caught my attention this morning. Here is a section:
Financials dominate the ASX200, comprising 35.4% of the index. This compares to 14.7% of the S&P500. Andrew Fleming, Deputy Head of Australian Equities at Schroders, points out, they are a big part of the index - because they make a lot of money. Here he questions whether this will continue.

Risks are clearly skewed one way, being down rather than up, from the starting point. The banks are not likely to make a lot more money than they do today in the future

In the short video above Fleming discusses this in more detail and also shares one simple strategy for achieving better diversification when investing in the ASX-listed banks.
A point I've made on successive occasions is that the weightings of Australian and Canadian banks in their respective domestic benchmark stock indices are at levels which have an undue influence on the market.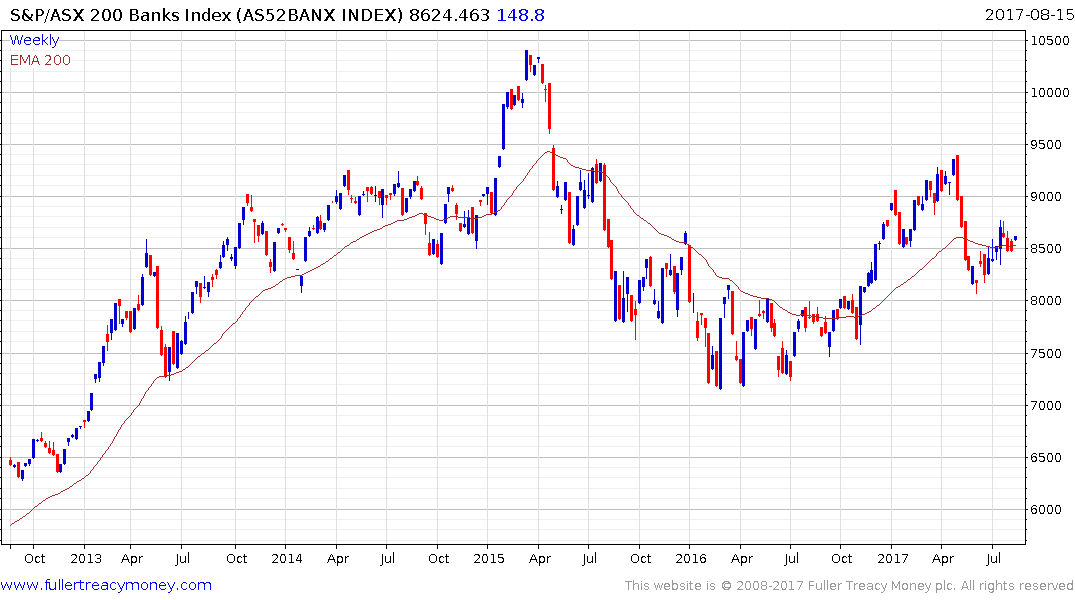 The S&P/ASX 300 Banks Index pulled back very sharply in May but firmed in June from the region of the upper side of the underlying trading range and continues to hold a progression of higher reaction lows. However, the 8000 level needs to hold if recovery potential is to be given the benefit of the doubt.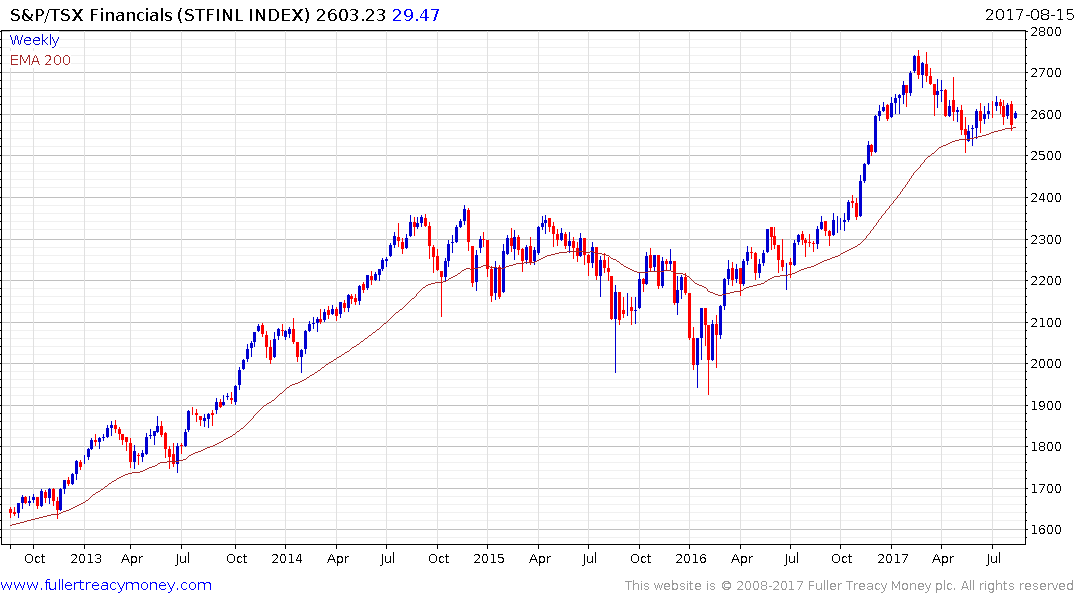 Meanwhile the S&P/TSX Financials Index remains in a reasonably consistent uptrend and is currently firming from the region of the trend mean.
Back to top