Disney Leaps to Record as Investors Cheer Streaming Service
This article by Christopher Palmeri for Bloomberg may be of interest to subscribers. Here is a section:
For Iger, Disney+ is a bit of a swan song. The company's longtime steward reiterated Thursday that he expects to step down as CEO at the end of 2021, when his contract expires. During the presentation to investors, Disney gave a peek at how the service will work. It features five tiles devoted to key Disney brands, including Pixar, Marvel, Star Wars and National Geographic. The 4K-resolution content will be available on internet-connected TVs, smartphones, tablets and other devices. The look and feel of Disney+ isn't radically different from Netflix's design. But Disney is betting that its devoted fan base will find reason to add another streaming service.

DC Edge
At $6.99, Disney+ also is beating a comic-book rival: AT&T Inc.'s DC Comics introduced a service at $7.99 a month that includes material from characters like Wonder Woman, Batman and Superman.

The new product isn't Disney's only streaming platform. It acquired majority control of the Hulu TV service with the $71 billion Fox deal, and it's now considering whether to expand
that product overseas.

A Hulu price cut, which lowered its entry-level, ad- supported version by 25 percent to $6 a month, helped bring a surge of customers, Disney said. Hulu expects to double its ad
revenue over the next few years.

"Hulu is doing just great," said Kevin Mayer, chairman of Disney's direct-to-consumer and international operations. "We are really pleased."

And

"You can figure that we will bundle ESPN+ and Disney+ fairly soon,'' Iger said.
Netflix demonstrated that it is possible for a content provider to prosper out the umbrella of the distribution networks by availing of the market access provided by broadband, mobile devices and smart TVs. That first mover advantage has allowed it to build the company into a $155 billion market cap but the allure of global market access without having to pay distribution companies ensures competition for viewers is going to be pick up quickly.


Walt Disney has spent the last decade acquiring entertainment franchises. It is now moving on to distribution and customer acquisition. That is a key part of the plan to reap maximum possible advantage from the assets it has acquired. The share completed its more than four-year range today.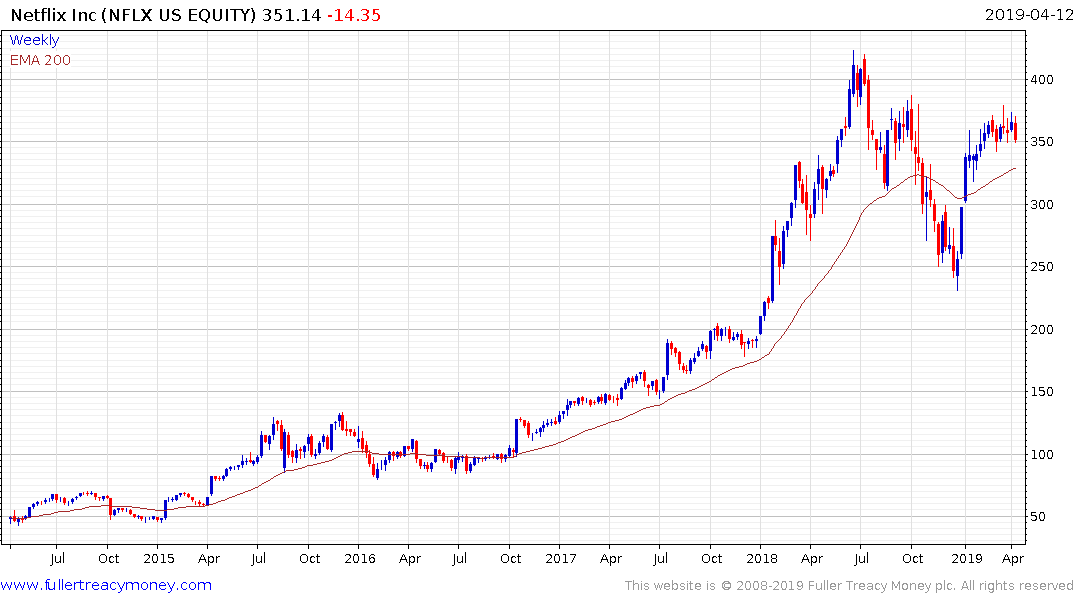 Meanwhile Netflix has pulled back to test the $350 area and needs to sustain a move above $390 to break the downward bias.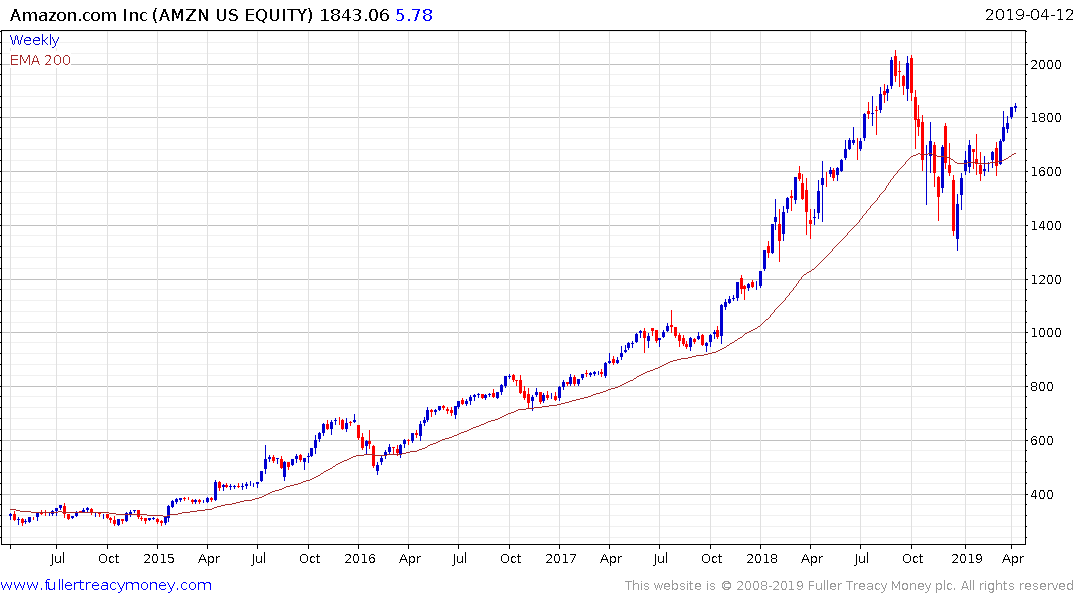 Amazon, with its Prime video product, continues to extend the breakout from its most recent range.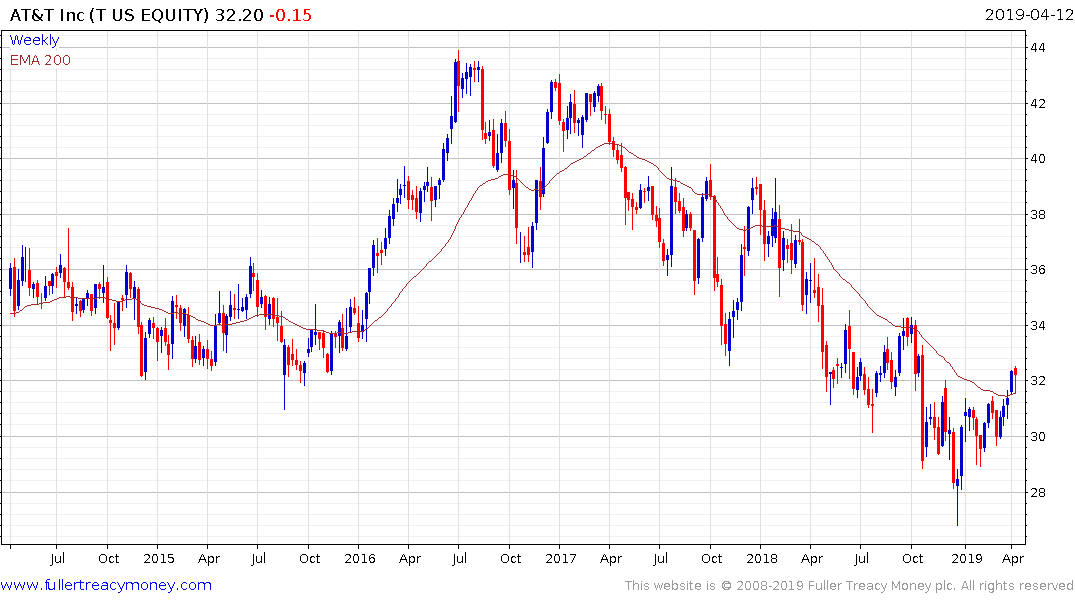 AT&T rallied in March to breakout of a five-month range and is now trading back above its trend mean, as it challenges the three-year downtrend.
Back to top