DHFL, Wadhawans And Ownership Webs
This article by Aman Kapadia for Bloomberg Quint may be of interest to subscribers. Here is a section:
This story started with the loans made by DHFL to four developers. When the developers bought a stake in Darshan Developers, the money moved to Kyta. Kyta used most of the proceeds, Rs 1,324 crore, on a joint venture, details on which are not available in the company's filings.

The remaining Rs 100 crore was used to repay unsecured loans it had received from unknown sources.

In February, BloombergQuint asked DHFL about the use of its loan funds by these developers and the connection with Wadhawan entities. The company said it was awaiting the outcome of an internal investigation into the Cobrapost allegations.

"You are aware that over the last two weeks, we have issued various media statements as also clarifications. The clarifications issued by us clearly sets out the motivation of the complainant, and also states that statements, allegations and accusations contained in the complaint are utterly false and baseless.
As happens with all major collapses, the details of the wrongdoing and the untangling of the web of deceit that led to the collapse happens well after the decline. Dewan Housing Finance collapsed abruptly from its September peak, falling from INR700 to its recent low of INR100 as the full extent of the misallocation of capital started to become clear. That was helped along by the RBI stepping in to instil discipline in the banking sector which resulted in a number of privately held banks pulling back sharply.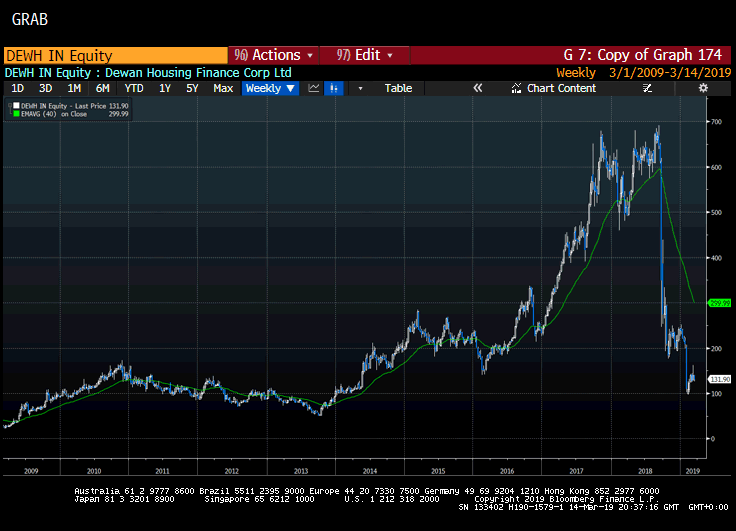 The particularly interesting result of this decline is Indian investors were very discerning in their selling. Some banks like Yes Bank pulled back very sharply while Axis Bank barely budged and the state-owned lenders were immune.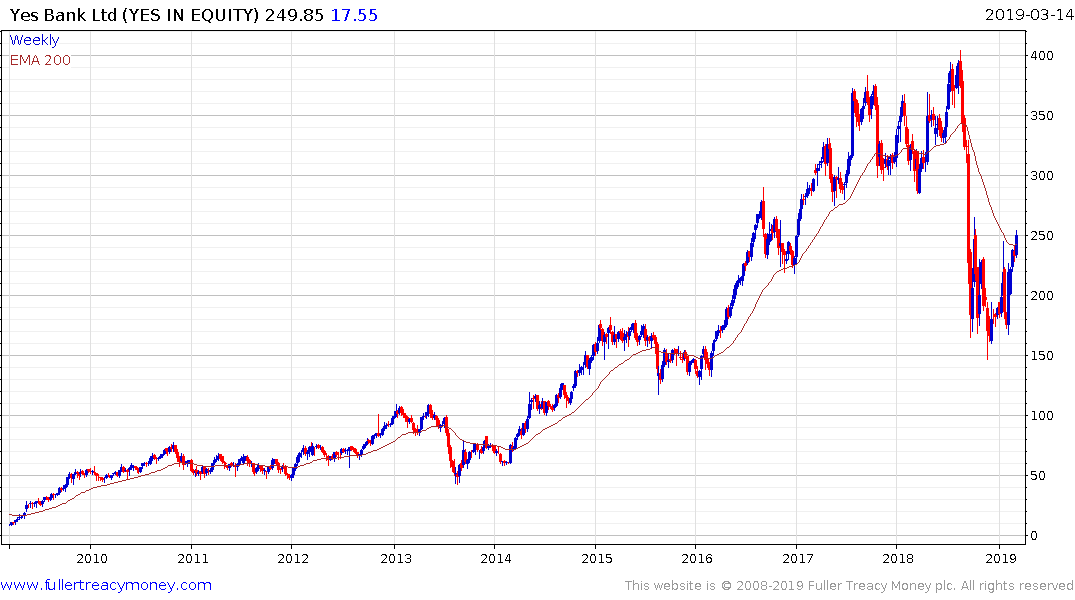 Dewan Housing Finance was at the epicentre of risk and therefore will have the most difficult time recovering. Yes Bank's decline, on the other hand, appears to have been a case of collateral damage.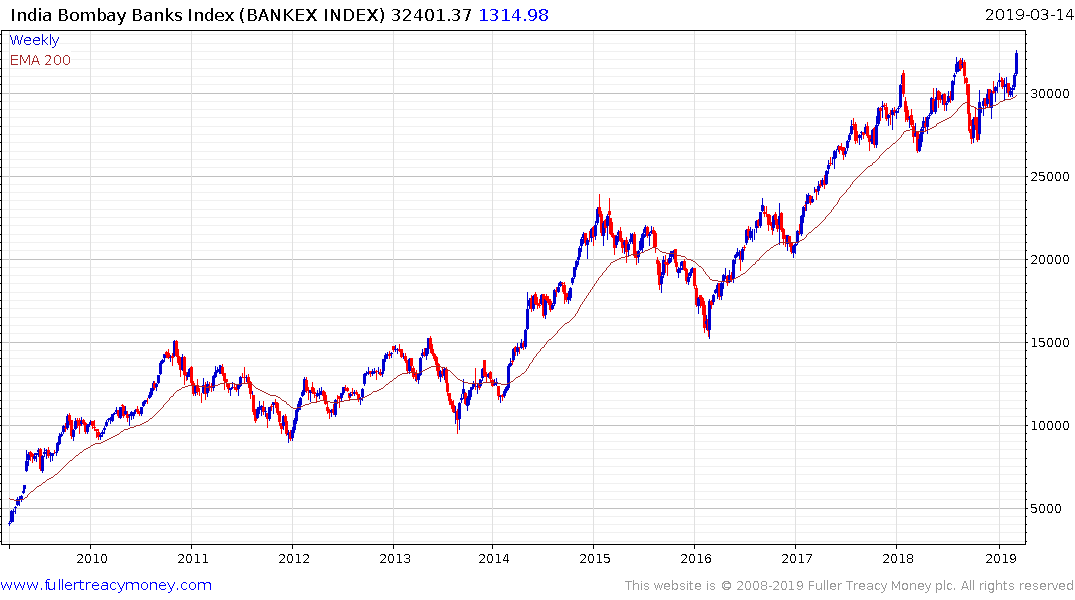 With the installation of a new, government friendly, central banker some of the pressure on the banking sector has been removed and interest rates are starting to come down. That has resulted in the Bombay Banks Index breaking posting new all-time highs this week.


The Nifty Index is pilling away from its consolidation in the region of the trend mean and a clear downward dynamic would be required to check potential for additional upside.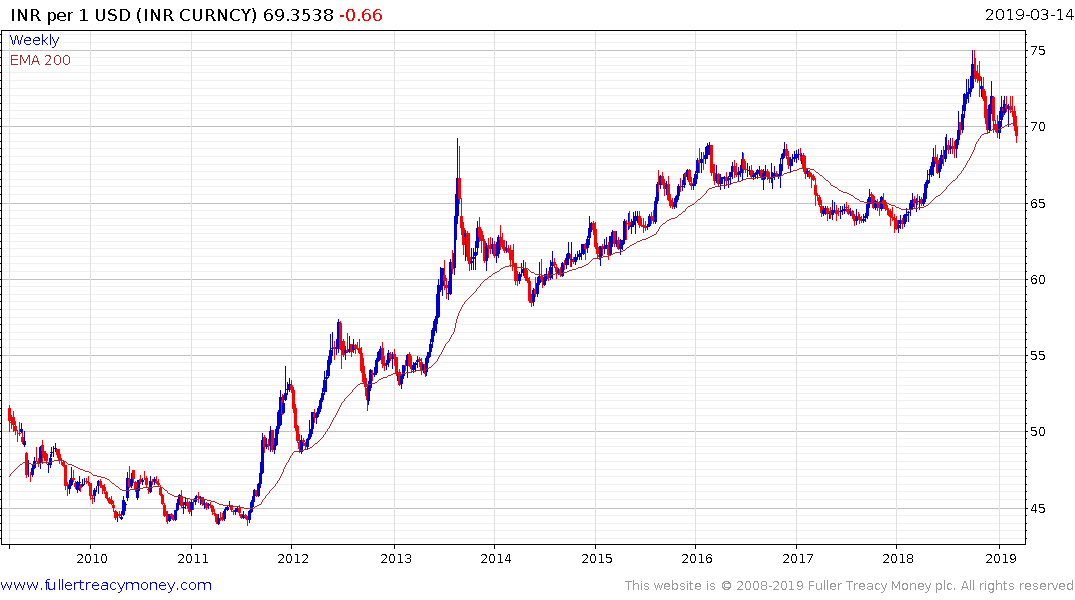 Meanwhile, the Rupee popped about the trend mean today, for the first time since early 2018. There have been a number of false dawns over the last few years so it will have to sustain the move if potential for further strength is to be given the benefit of the doubt.
Back to top