Deutsche Bank Leaders Were Warned of Compliance Lapses
This article by Greg Farrell and Steven Arons for Bloomberg may be of interest to subscribers. Here is a section:
BuzzFeed also reported that a team from Deutsche Bank's audit division conducted a review of the Moscow operation in 2014 and gave the office a "green" rating. Christian Sewing, now the bank's chief executive officer, was global head of audit at the time, though he had no "direct or indirect involvement" in that probe, a Deutsche Bank spokesperson told BuzzFeed.

Sewing oversaw an internal investigation of the mirror trades the following year, which led to the lender shuttering its securities unit in the country. Achleitner appointed him CEO three years later.

BuzzFeed wrote that the volume of Russian money flowing into the U.S. financial system was so big that a team of experts at Bank of America raised the issue at a meeting with Deutsche Bank in London in early 2016. The issue was eventually escalated within Bank of America and one of its senior managers raised the issue with Achleitner himself. Bank of America in February of that year filed a suspicious activity report with the U.S. Treasury Department.

Deutsche Bank in a statement cast doubt over some element of that report, saying in Germany's two-tier board system, it wouldn't have been the role of the supervisory board chairman to get involved in the matter. Instead, it was the chairman of the management board -- John Cryan at the time -- who had a meeting with a Bank of America executive.
There is a lot of money to be made in laundering money and there is a lot of money to be laundered. That pretty much ensures it is going to be a pervasive practice across the global financial system. In many respects it is akin to the drug trade. No matter how much money is spent on stamping it out, it always finds a way through.
The primary challenge for the banking sector is that the secrecy of the practice has been deeply impugned since Switzerland had to bow to external pressure and the Panama Papers were released. Now, it seems like we get a new banking scandal every year and that is terrible for sentiment.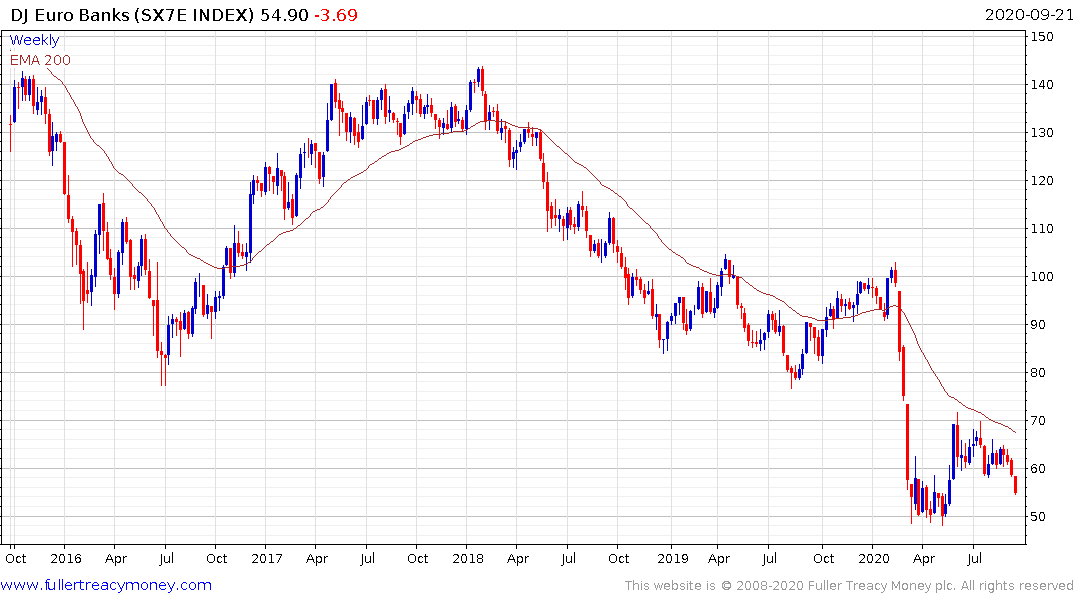 The European banking sector, with its web of private banking rules, is a prime destination for flows seeking an anonymous home or laundry facility. This story resulted in the sector breaking lower to test the lows from earlier this year. A clear upward dynamic will be required to check momentum.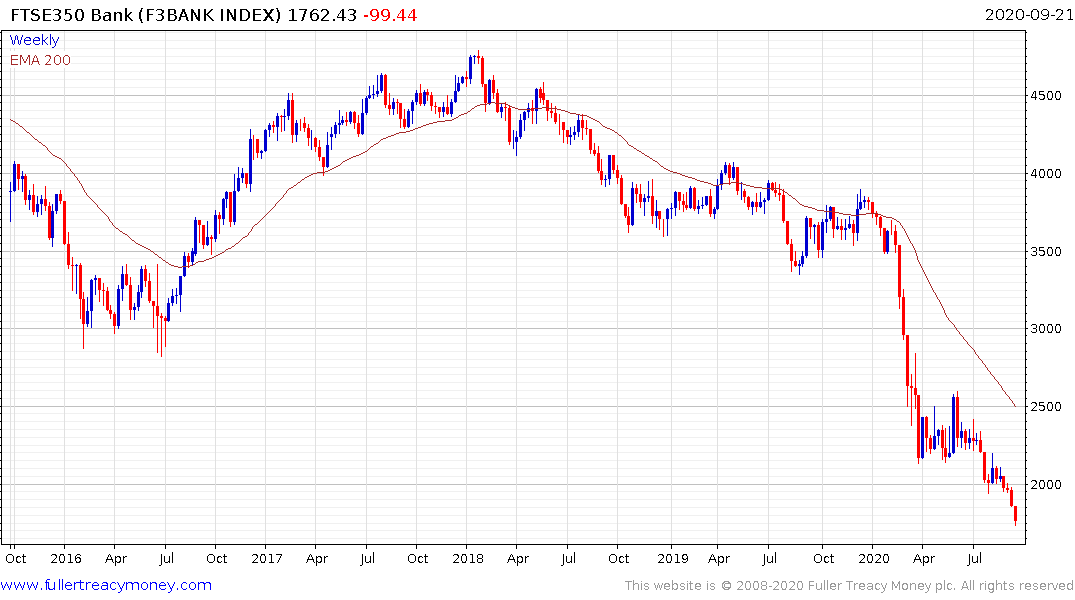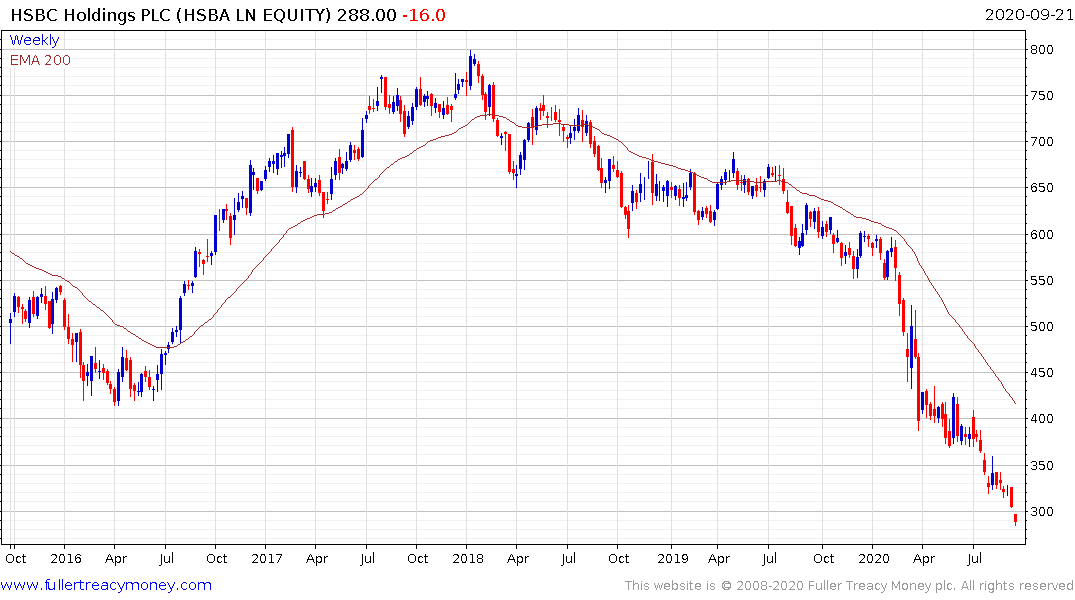 The UK banking sector is also contending with the decline of HSBC which has the twin challenges of compliance and deteriorating relations with China to contend with.
Back to top