Demand remains robust for UK manufacturers
This press release from the CBI may be of interest to subscribers. Here is a section:
The survey of 432 manufacturers found that total order books and export order books were strong in August. The firming in export orders relative to the previous month reflected rising orders in 10 of the 17 manufacturing sub-sectors, led by mechanical engineering and aerospace.

And

"There are further signs that exporters are feeling the benefit from the lower pound in this month's figures, and output growth is expected to power on over the coming quarter.

"But after a brief pause last month, expectations for selling prices have rebounded, indicating that the squeeze on consumers is set to persist. We expect CPI (Consumer Price Index) to top out at around 3% towards the end of this year and remain close to that level during 2018, as the effect of the weak pound continues to feed through."
The UK has demonstrated on successive occasions over the last decade that it is more than willing to allow the Pound to take the edge off macroeconomic headwinds. That is abundantly clear in the response of the economy to the threat posed by the uncertainty associated with Brexit.
Considering the fact, the financial and legal professions represent cash cows for the UK economy it is questionable how much legislation can diverge from Eurozone norms following Brexit. The question then is more about the status of migrants and authority of the European Court of Justice. Quite whether the EU will be willing to accept a "have your cake and eat it" strategy represents the key uncertainty in negotiations. In any bargain, you have to be willing to give up more if you wish to get more so the solution is likely to require both greater acquiescence to EU law and more money in order get what the UK wants. Just how easy to accept this is going to be for those who thought they were voting for a hard Brexit represents an additional source of uncertainty.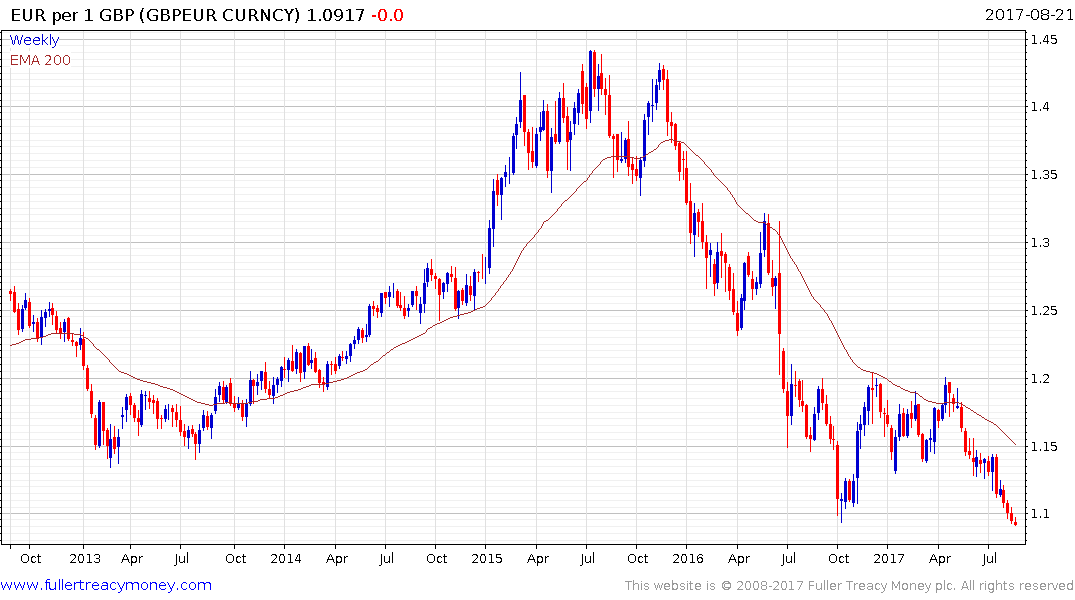 The Pound has so far failed to find support in the region of the psychological €1.10 and extended its decline to a new reaction low today. While a short-term oversold condition is evident a clear upward dynamic will be required to check momentum beyond a pause.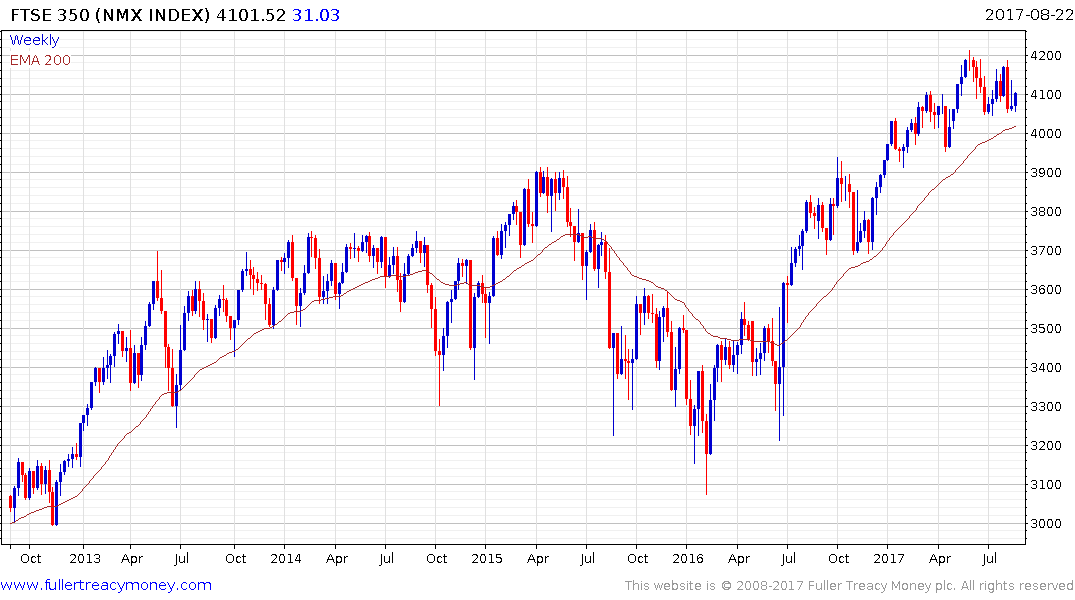 The FTSE-350 Index has been ranging in a process of mean reversion for three months and bounced today from the region of the trend mean.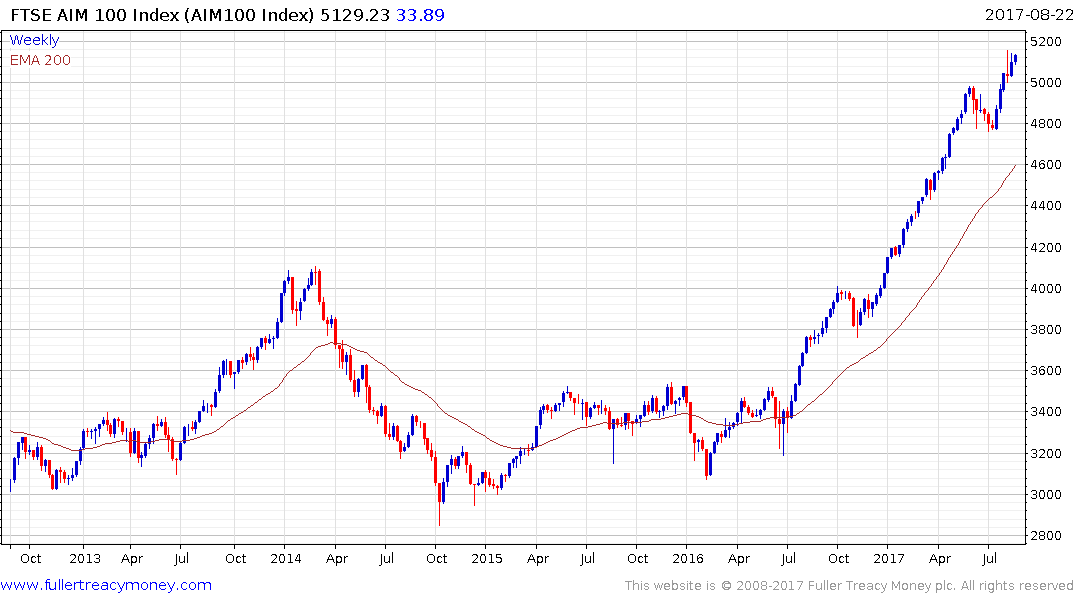 The AIM100, which is arguably a greater beneficiary of the Pound's weakness, paused below the psychological 5000 level in June but the reaction was relatively shallow and it broke out earlier this month. A sustained move below 5000 would be required to question potential for additional upside.
Back to top