Deloitte-Ballard Joint White Paper Assesses Hydrogen & Fuel Cell Solutions for Transportation
This press release may be of interest to subscribers. Here is a section:
Randy MacEwen, Ballard President and CEO said, "In less than 10 years, it will become cheaper to run a fuel cell electric vehicle (FCEV) than it is to run a battery electric vehicle (BEV) or an internal combustion engine (ICE) vehicle for certain commercial applications."

Although FCEVs are currently more expensive to run per 100 kilometers (km) than BEVs and ICE commercial vehicles, they are set to become much cheaper as manufacturing technology matures, economies of scale improve, hydrogen fuel costs decline and infrastructure develops. Indeed, the white paper conservatively estimates the Total Cost of Ownership (TCO) for commercial hydrogen vehicles will fall by more than 50% in the next 10 years.
Economics 101 dictates that when the price of a vital commodity falls precipitously industrious people find a way to use more of it and particularly as a substitute for higher priced commodities. Natural gas is the primary feedstock for creating hydrogen. The price is back testing the $2 level which is close to the lows of the last decade and approximately levels seen ahead of the commodity bull market.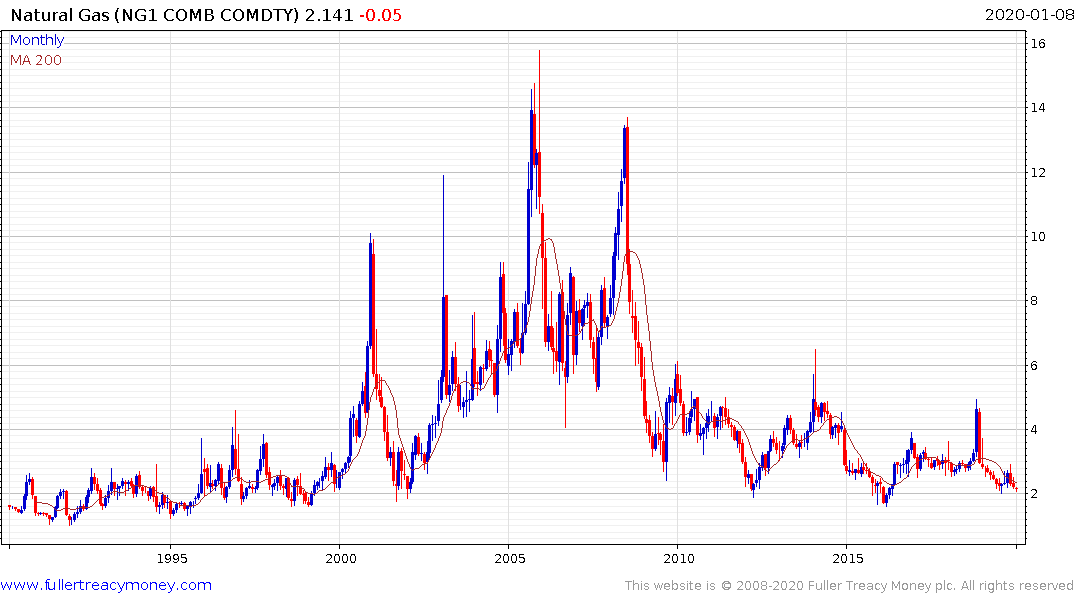 The secular bear market which has evolved over the last decade is a direct result of unconventional supply and a new bull market will not begin until a countermanding massive source of new demand overwhelms it. That could take another decade.
Hydrogen fuel cell stocks have been among the best performers since the beginning of the year, not least because they are increasingly providing market ready solutions. The volatility in the oil market and geopolitical tensions also help to highlight the desirability of ending reliance on supply from despotic regimes.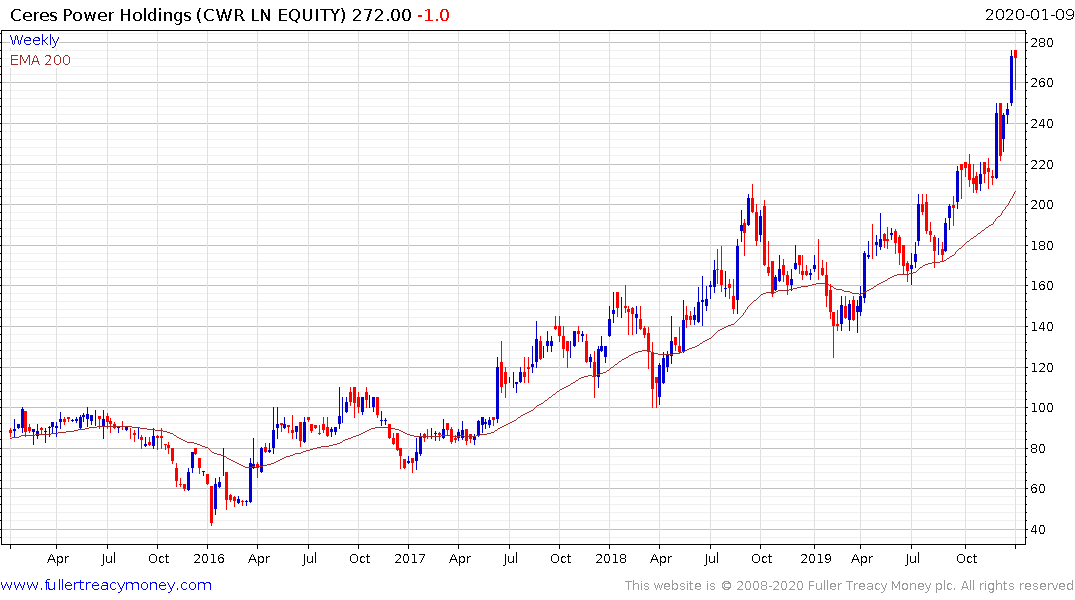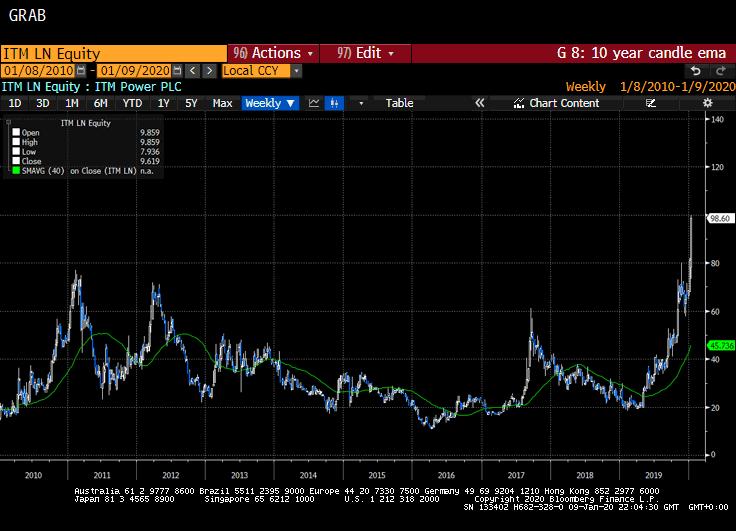 In the UK Ceres Power and ITM Power completed their base formations in December.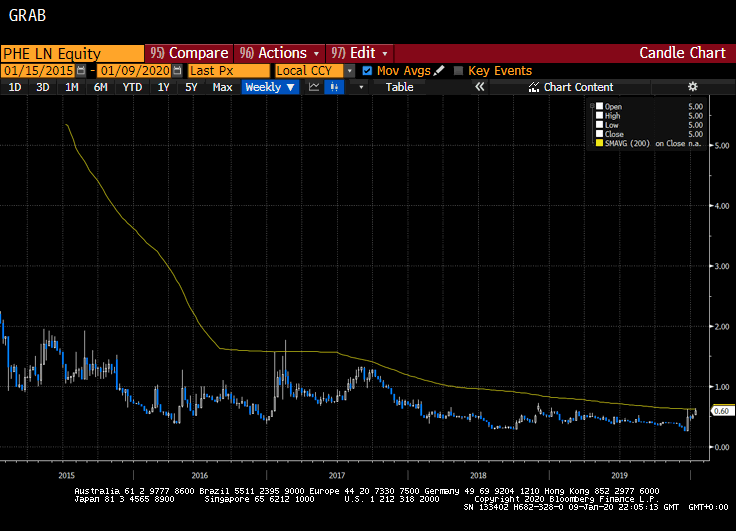 Powerhouse Energy Group is a microcap which is also rallying at present.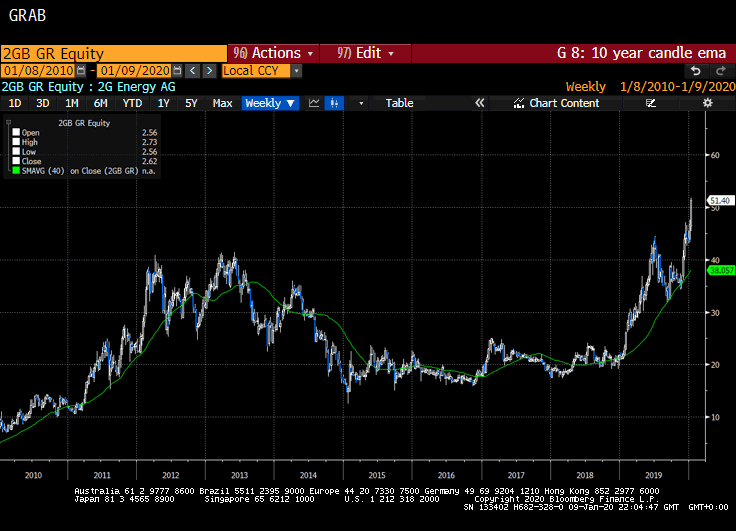 In Germany 2G energy AG also broke out to new highs in December.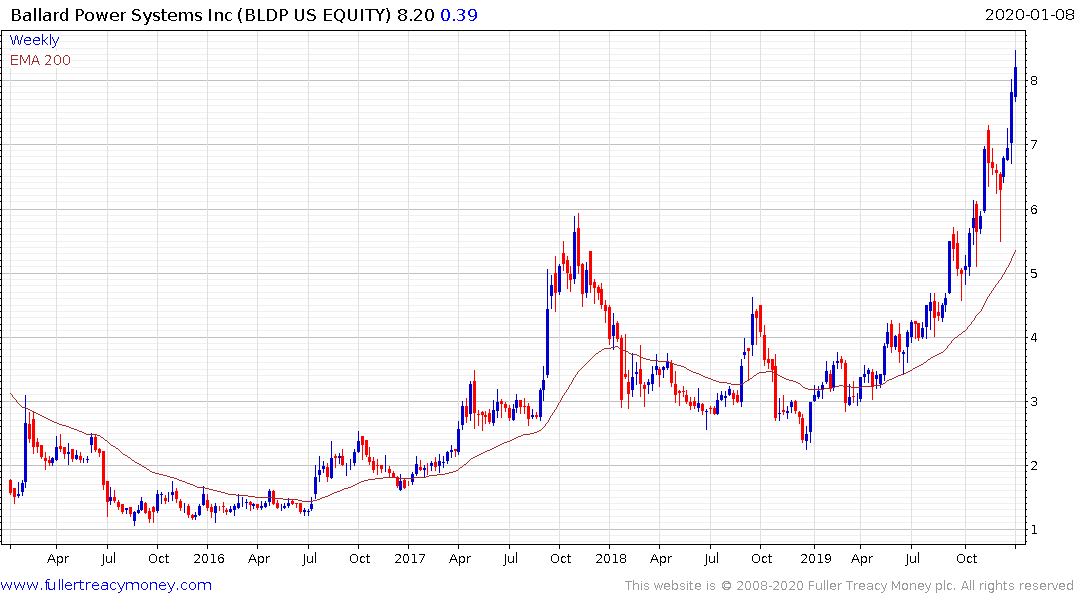 In the USA, Ballard Power Systems broke out this to new recovery highs this week.
The article on the use of fuel cells in data centres may also be of interest.
Back to top