Cyberwar Ignites a New Arms Race
This article by Damian Paletta, Danny Yadron and Jennifer Valentino-Devries for the Wall Street Journal may be of interest to subscribers. Here is a section:
"Cybercapability, especially offensive cybercapability, is a relatively inexpensive method that a country can exploit to 'hit above its weight class,' which North Korea is fully aware of and is attempting to leverage," said Steve Sin, a former U.S. Army counterintelligence officer who now researches unconventional weapons and technology.

Defense contractor Northrop Grumman Corp., meanwhile, has advertised for a "cyber operations planner" to "facilitate" offensive computer attacks with the South Korean and U.S. governments, according to a job posting it listed online.
Here is a link to the full article.

Cybersecurity is a multi-faceted theme where the majority of consumers and corporations focus on defensive capabilities. Governments on the other hand are much more interested in offensive cyber characteristics. Considering this an M1A2 Abrams tank cost about $6 million in 1999 and a Reaper drone costs about $12 million in hardware alone. So for the cost of one piece of high end military apparatus one could purchase a serious technological suite of tools and pay the programmers required to bring a project online. Against this background the relatively low barrier to entry means this represents a substantial growth trajectory.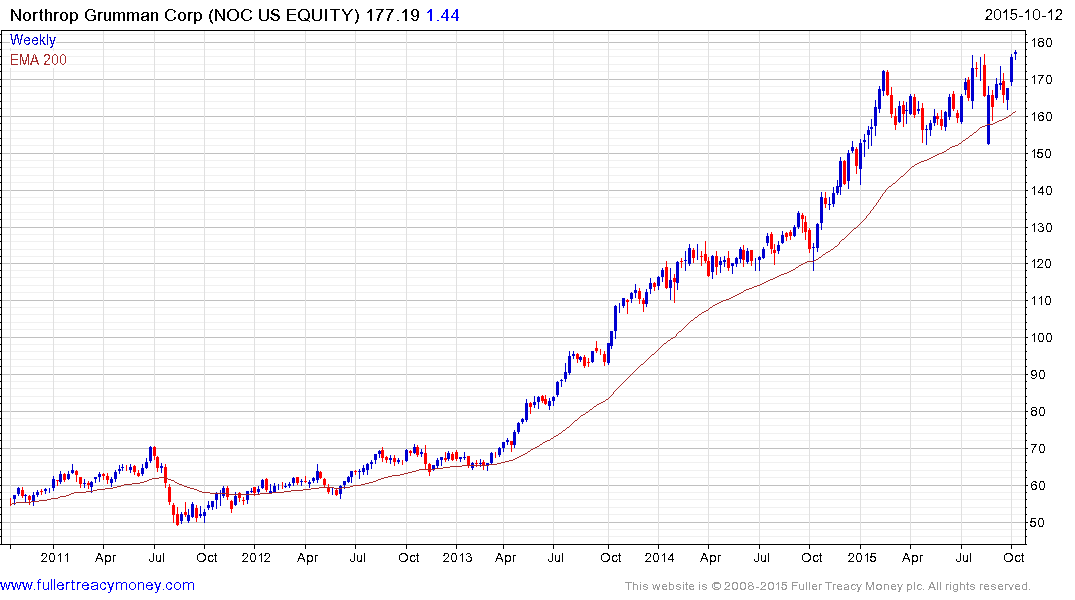 Northrup Grumman's drones and other aerospace products are its largest revenue generator at 38% of the total last year. Cyber represents 3.8%. The share remains in a consistent medium-term uptrend and a break in the medium-term progression of higher reaction lows would be required to begin to question medium-term scope for continued upside.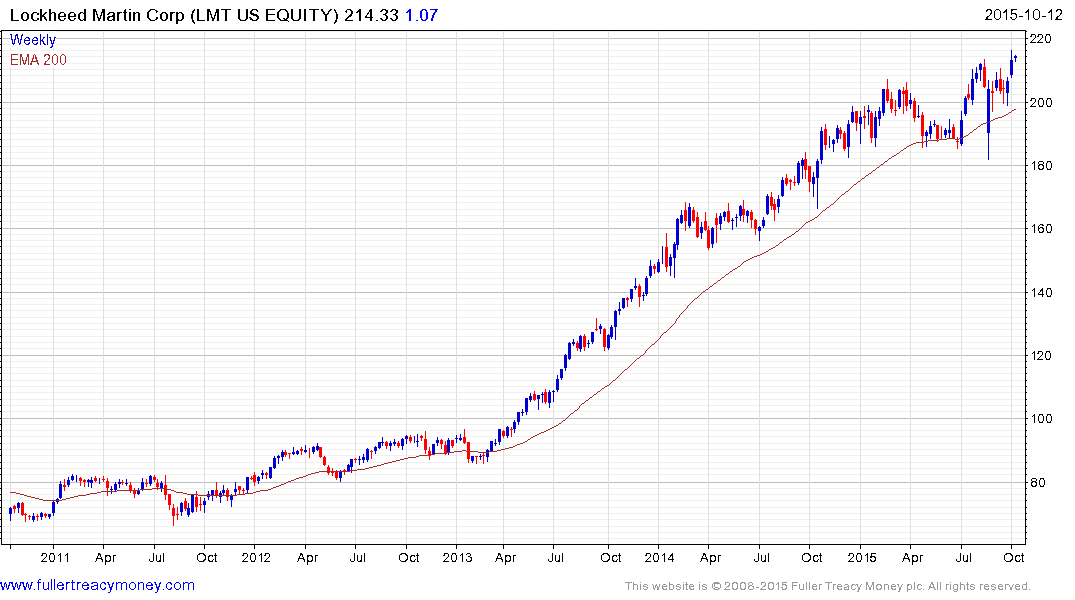 Lockheed Martin has a very similar pattern.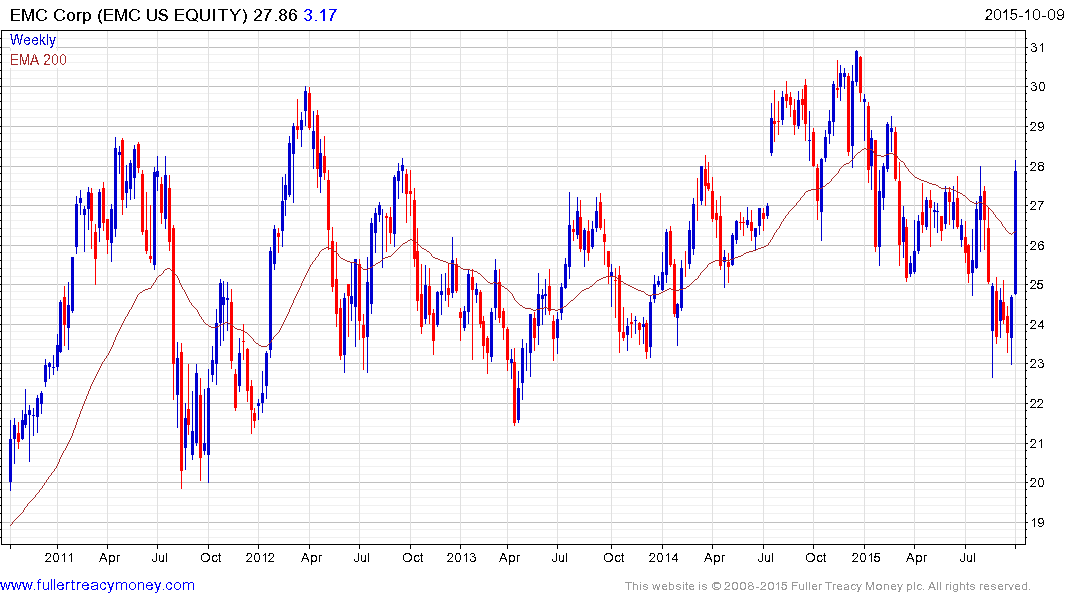 Outside the defence sector, Dell's attempt to acquire EMC has been a positive development and may have been the catalyst needed to stem what has been a sharp reaction.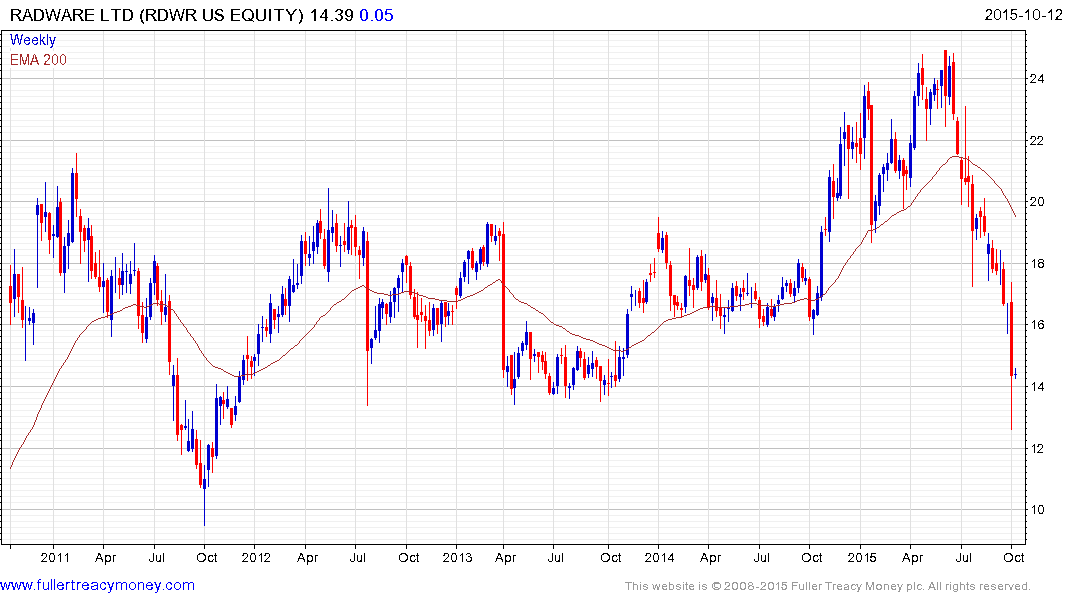 For example Radware failed to sustain the breakout to new highs earlier this year and accelerated lower to test the lower side of its underlying range where it has found at least near-term support.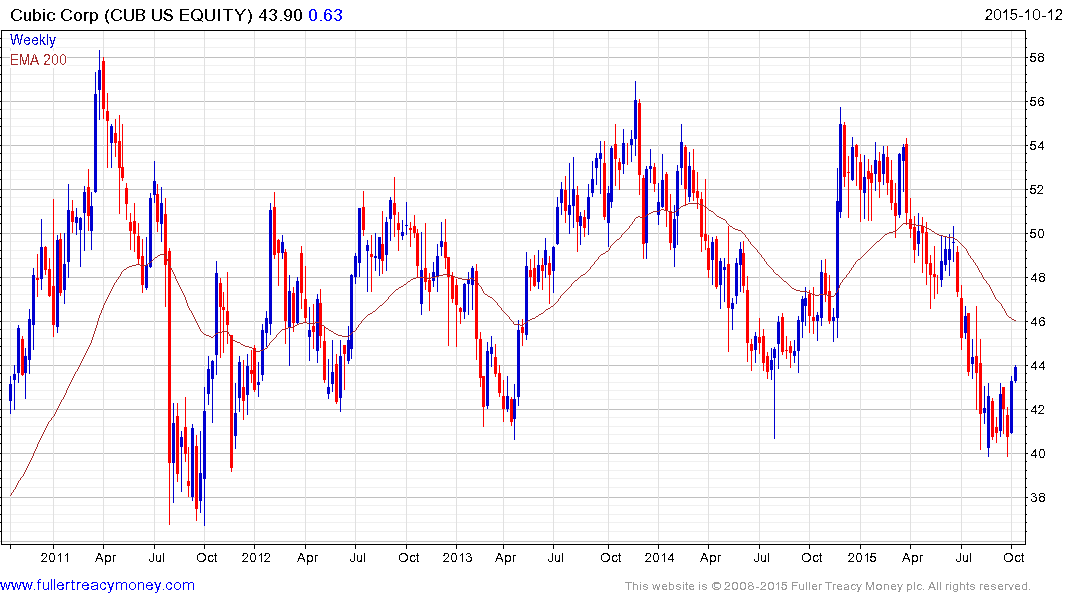 Cubic Corp has also returned to test the lower side of its range.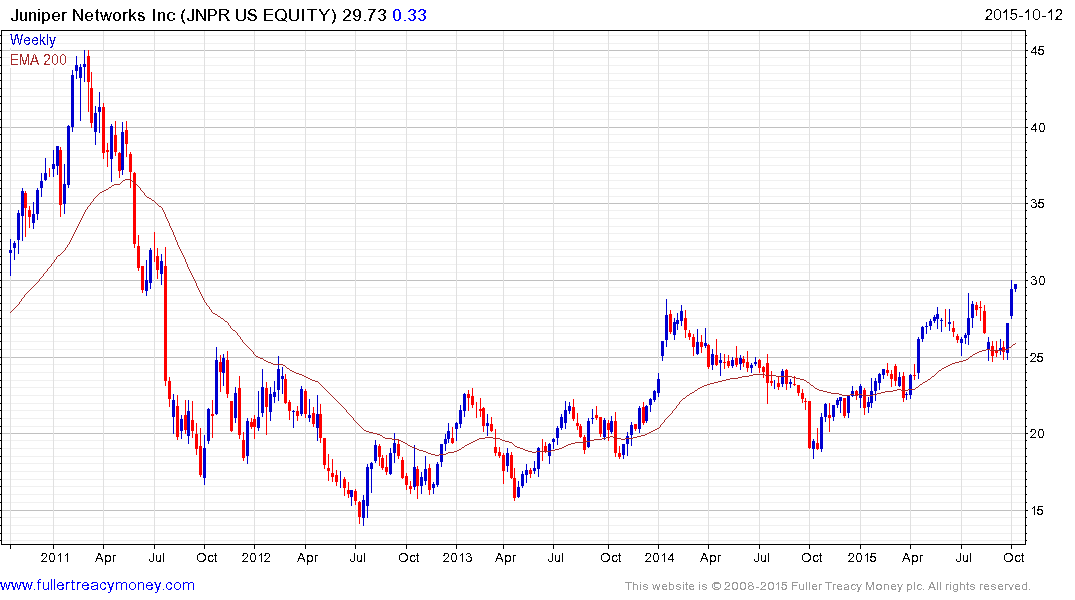 Juniper Networks has been out of the public eye for a long time but has exhibited relative strength over the last month.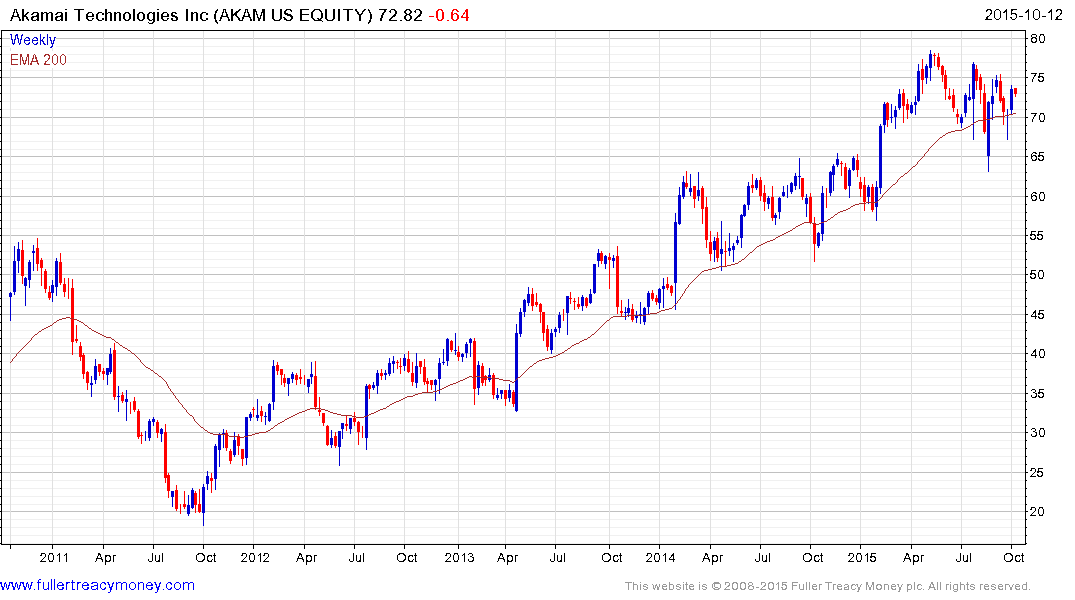 Akamai Technologies remains in a consistent uptrend defined by a medium-term progression of higher reaction lows.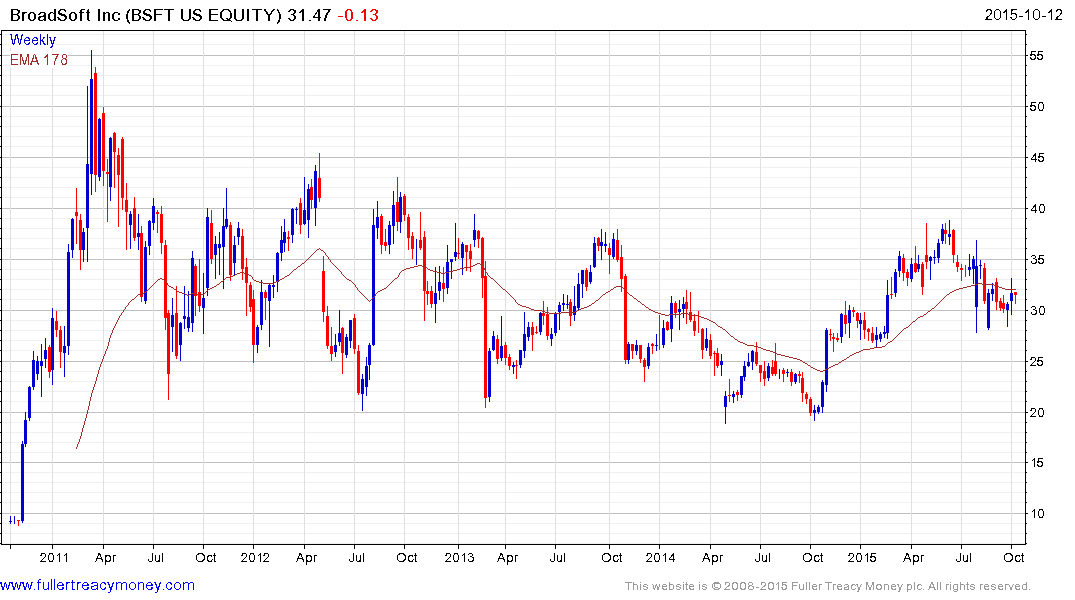 Both Citrix Systems and Broadsoft exhibit rounding characteristics consistent with accumulation.
Back to top