Cryptocurrency market cap tops $1 trillion with bitcoin above $37,000
This note from MarketWatch may be of interest to subscribers.
The market capitalization of all cryptocurrencies topped over $1 trillion for the first time, according to data from Coindesk. That came as bitcoin BTCUSD, 9.15% topped $37,000, trading up nearly 4% to $37,152. Cryptocurrencies have surged, helped by a move in the autumn by PayPal to allow transactions through their service.
Cryptocurrencies have risen to a $1 trillion market cap faster than Tesla which is no mean feat. Until quite recently Tesla's share price advance has been outpacing even the feverish pace of bitcoin's ascent. That all changed this week with Bitcoin's three-day jump from $30,000 to $40,000.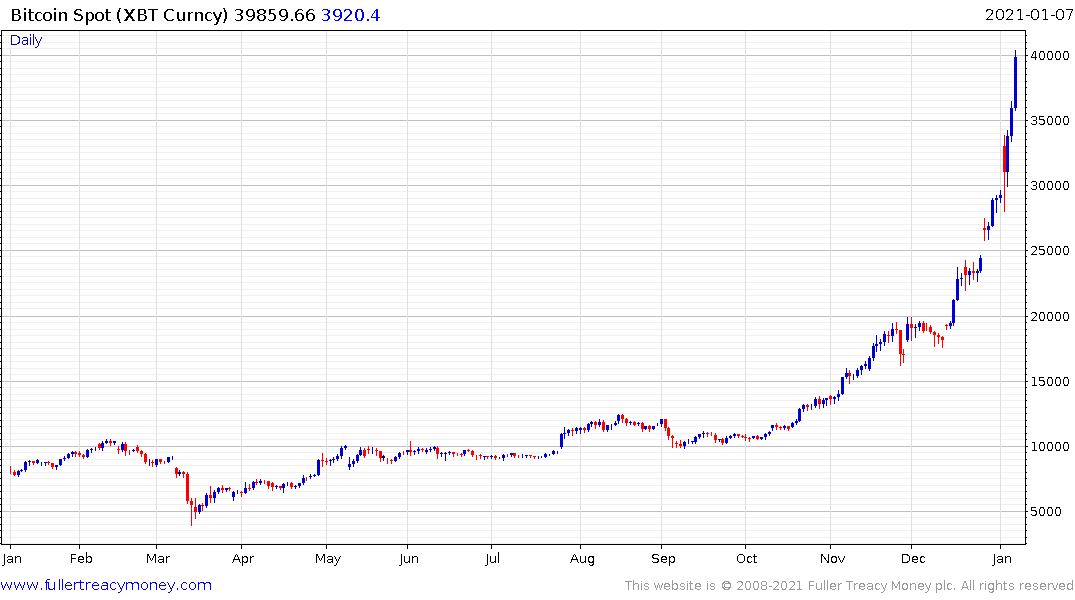 Many people tout bitcoin and the wider cryptocurrency market as a safe haven alternative to gold and bonds but it trades like a risk asset. Arguably the asset classes' peak in December 2017 was a lead indicator for the early 2018 decline in stock market.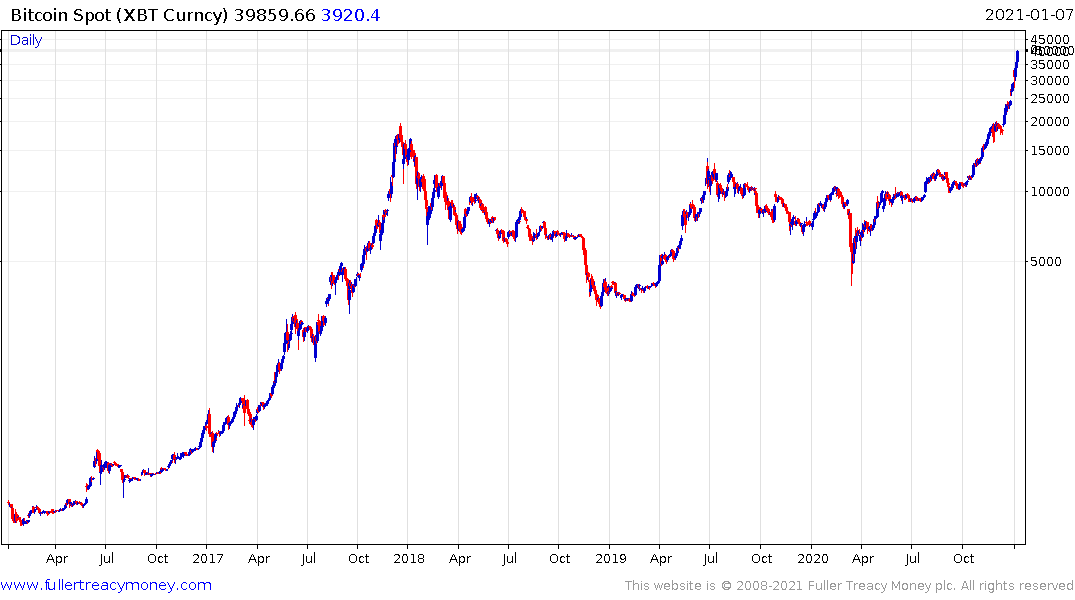 Both Tesla and Bitcoin are lightning rods for speculative flows. Since the bull market is predicated on liquidity, it is reasonable to think that the consistency of the trends in these assets is a useful barometer for how liquidity is moving in the wider market.

As bitcoin becomes more institutionalised, its ability to be an uncorrelated asset will erode. That also means that a significant decline in bitcoin will result in a contagion to other assets so it is very much worth monitoring.

A reaction of more than 20% will be required to question the consistency of the advance.
Back to top