Crispr Surges as Gene Editing Shows Promise in Blood Disease
This article by Bailey Lipschultz and Michelle Fay Cortez for Bloomberg may be of interest to subscribers. Here is a section:
"While the data are early, we are quite excited about what we are seeing," he said in a telephone interview. "This is a pretty significant milestone, not just for us as a company but for the entire field. This could be an important landmark in medicine, when we saw the first promise for providing cures for a number of diseases using a gene editing approach."

The early findings may benefit rival companies also studying medicines based on Crispr technology, as they are the first results from publicly traded companies using the platform. Editas Medicine Inc.'s lead drug will be given to its first patient at the start of next year as a treatment for a form of blindness, while Intellia Therapeutics Inc. is on track to file for its first human trial by mid-year.
Gene editing deals in cures rather than treatments. That's a major challenge for the traditional pharmaceuticals business. Chronic conditions which requite ongoing treatment but have no cure have been massive money spinner for the pharmaceuticals business for decades. Right now, the cost of cures is extraordinarily high because a one-shot solution has to load all of the revenue from a treatment into one bill rather than spacing it out with a chronic condition. However, as the sector moves out of the orphan disease sector and into the mainstream over the next decade the potential for costs to come down is quite compelling.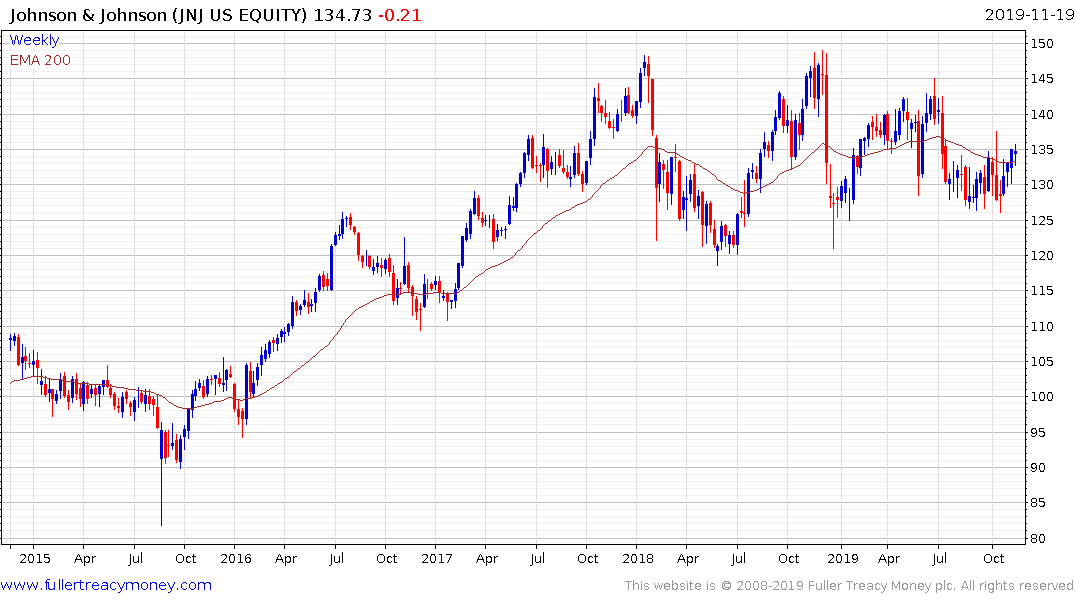 That is one of the primary reasons the main pharmaceutical companies are no focusing on mental health. They represent chronic conditions that are not easily managed with genetic solutions. At least not yet. Johnson & Johnson's growth is focused on psychiatric drugs. The share has been subject to two major drawdowns inside the range which has persisted for the last couple of years and is currently steadying from the lower boundary.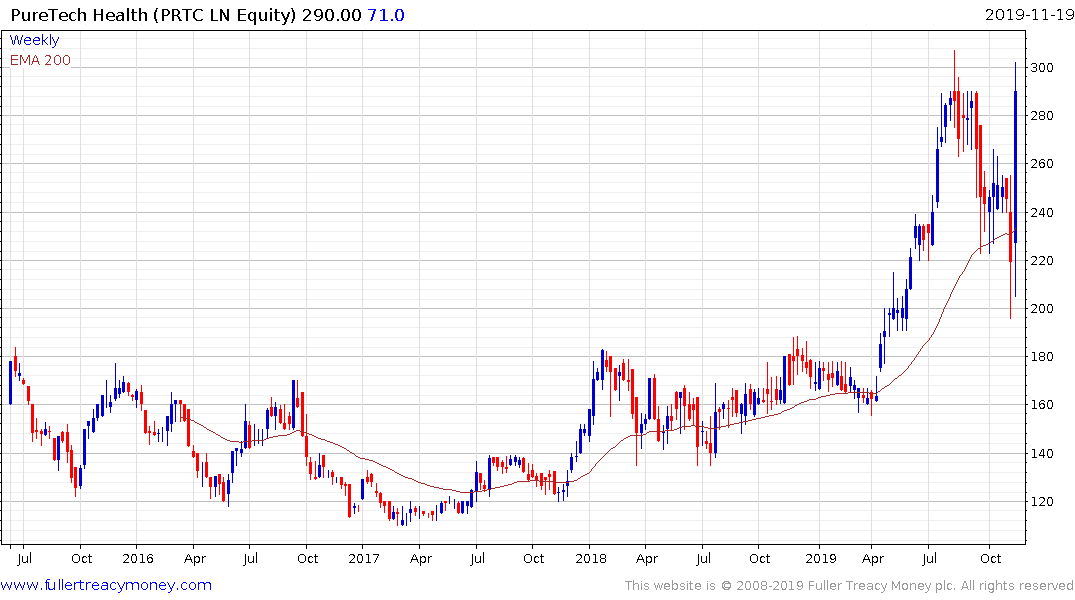 PureTech Health surged today on the success of one its investment in Karuna Therapeutics appears to be paying off.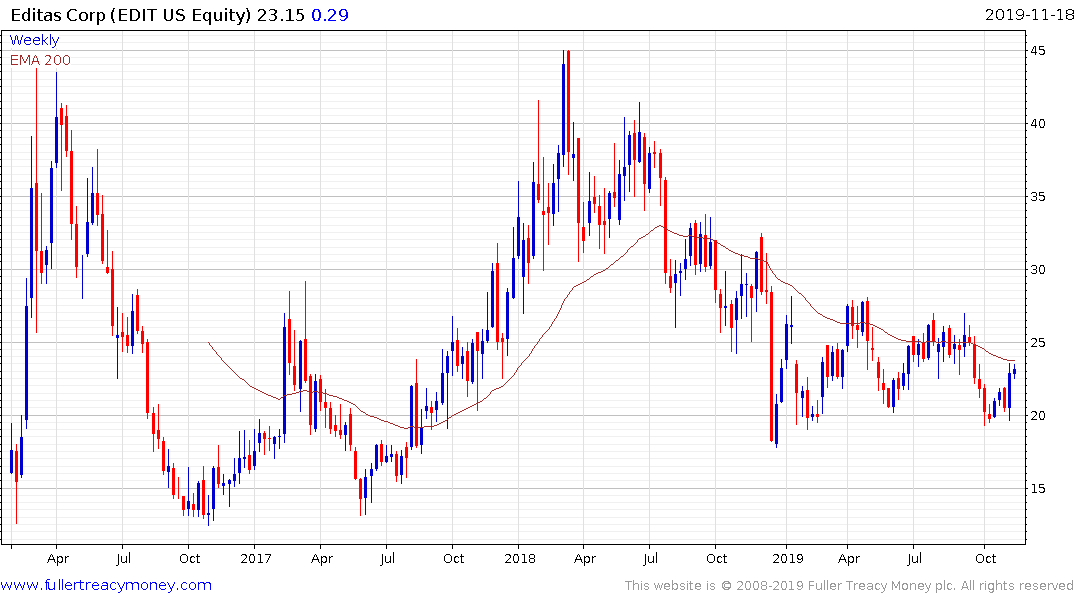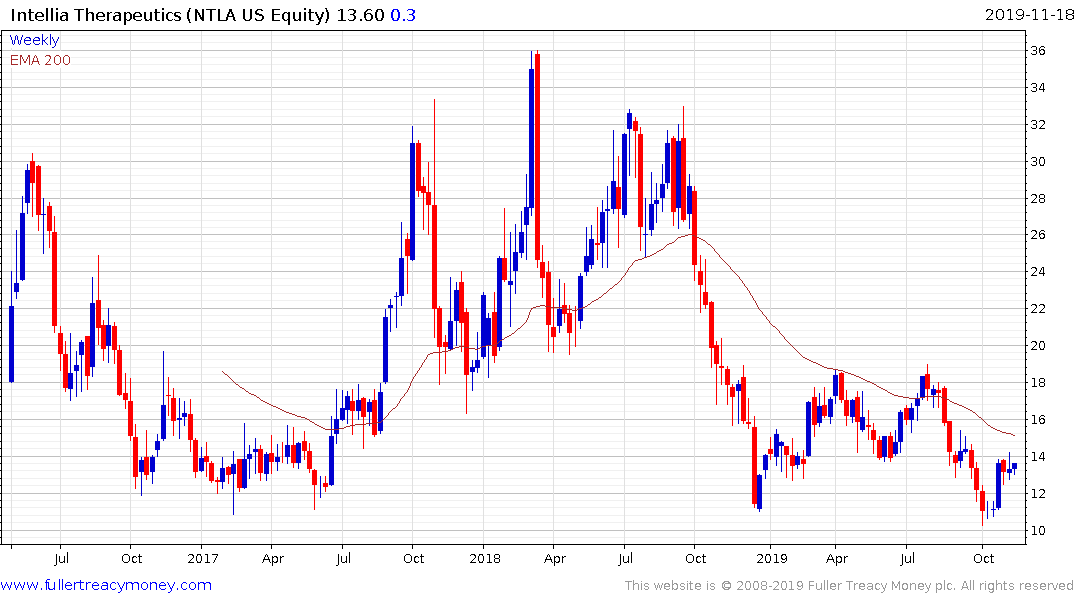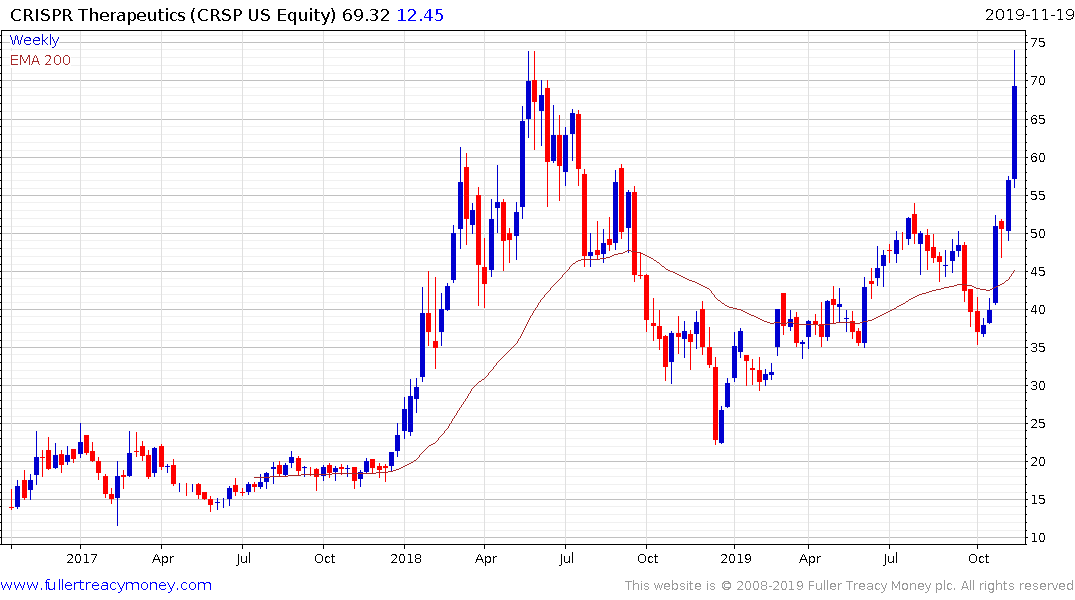 The CRISPR sector has been held back by the acrimonious patent dispute between the three primary companies but that is not stopping the advancement of the technology. Editas and Intellia Therapeutics have both firmed over the last few weeks but CRISPR Therapeutics is back testing its peak.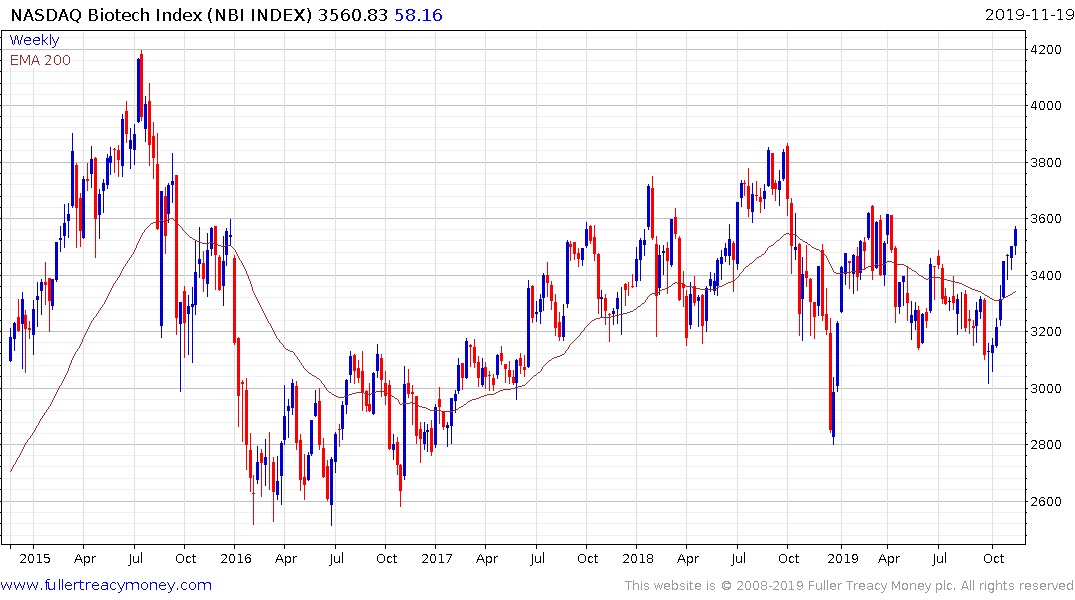 Cyclicals are returning to outperformance and the Nasdaq Biotech Index has broken it succession of lower rally highs as it rallies from the lower side of its range.
Back to top