Credit Card Delinquencies
Credit delinquencies were one of the first symptoms of stress in the US economy ahead of the financial crisis. The 300+ day delinquent figure was trending higher from mid-2007. Today it is still close to a record low which suggests a consumer sector that is healthier than ever.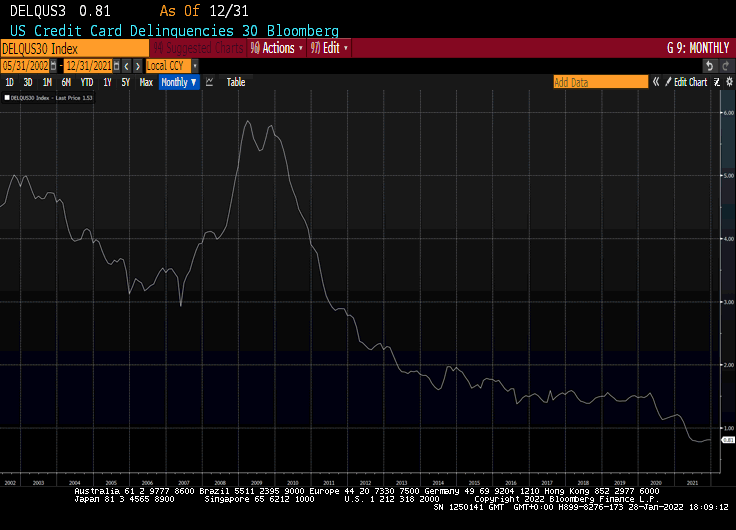 The big question that I have not yet seen an adequate answer to is how are people surviving outside the workforce, now that significant government stimulus has ended and the child tax credit is expiring?
Perhaps, as the economy normalises those people currently outside the workforce will be encouraged/forced back in. Undoubtedly, some have retired and will not be coming back. Others might be surviving on their meme stock and crypto winnings. Although I suspect that is a rather small number.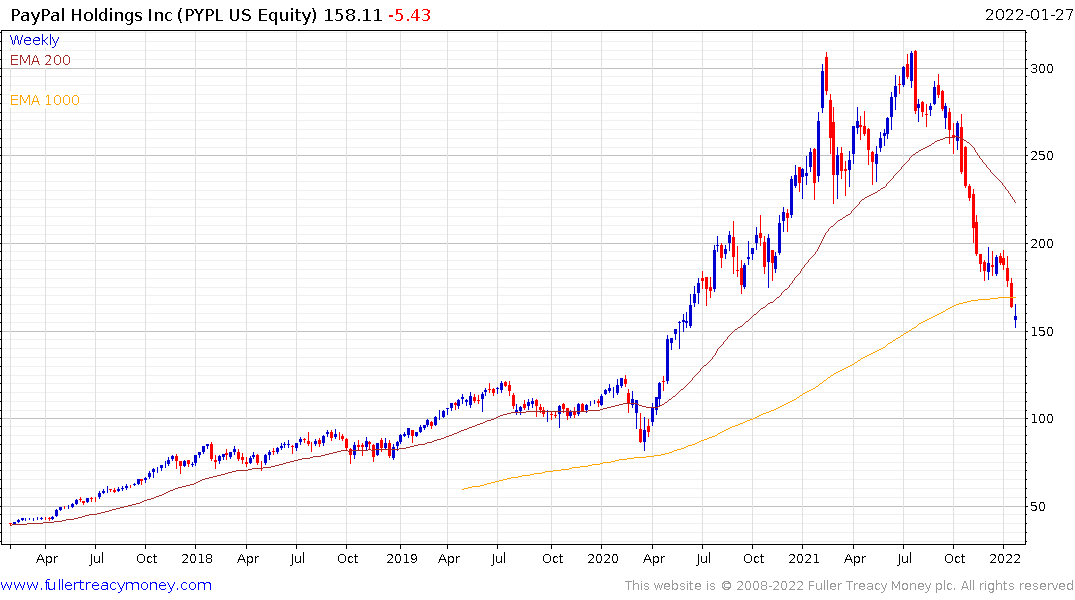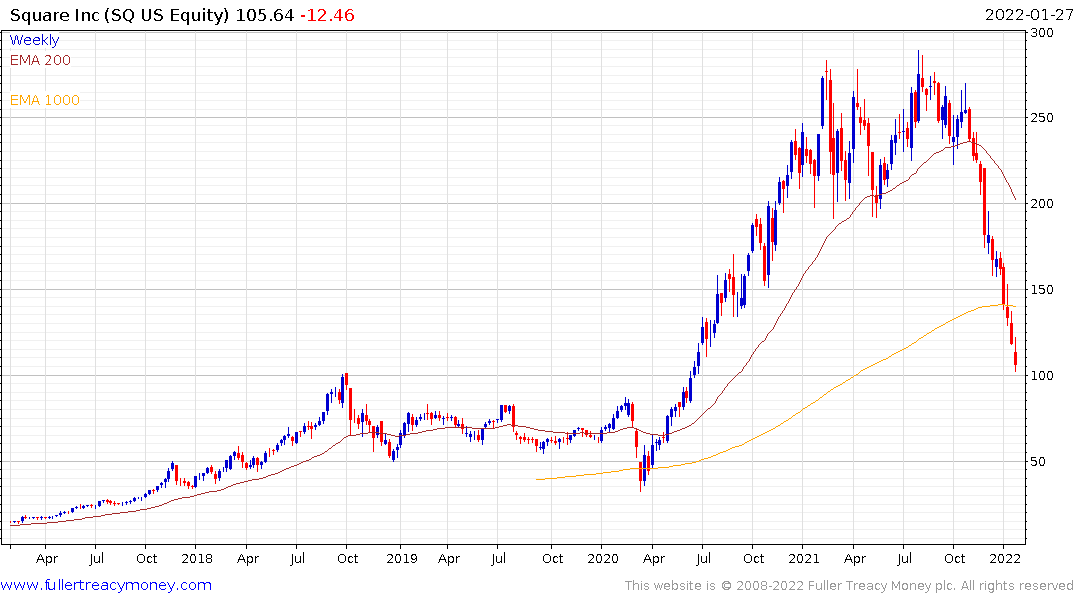 The growth of the buy-now-pay-later sector has been a significant enabler of consumer spending. Stocks like Affirm, Afterpay/Block (square), Zip, Sezzle and PayPal have collapsed as yields rose.
While they represent a fraction of the size of the subprime mortgages sector, buy-now-pay-later definitely falls into the category of subprime lending. The question is how much of their decline has been because of rates and how much is because of consumers failing to keep current on repayments?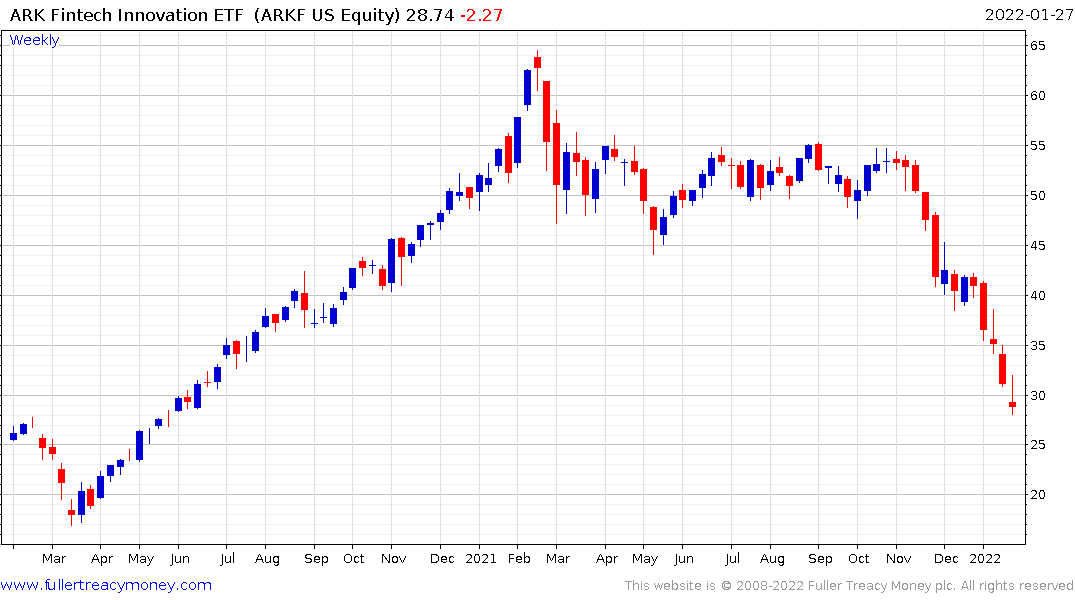 The ARK Fintech ETF has completed unwound its post pandemic panic advance so this is a reasonable place for investors to be become interested once. How well it finds support will be a useful barometer of the consumer recovery.
Back to top