Corporate Japan's capital spending plans reach 38-year high
Thanks to a subscriber for this article by Jun Watanabe for Nikkei's Asian Review. Here is a section:
The latest survey shows manufacturers boosting capital expenditures by 27.2%. This is due in large part to investment and research and development outlays for electric vehicles, on top of redesigns. Extending ranges for electric autos requires development of better batteries and other onboard components. On that front, chemical and electric machinery makers are expected to step up their own investments.

For the nonmanufacturing sector, spending is forecast to rise 18.5%. In addition to urban construction projects, contractors are building massive logistics centers to handle a surge in online orders. Construction starts for hotels remain high ahead of the 2020 Tokyo Olympics.

For the first time in its survey, the DBJ asked companies about the impact of labor shortages. About 60% of nonmanufacturers said a lack of workers is hindering business development. Furthermore, they see the situation growing worse three years down the road. The DBJ expects this to drive more labor-saving investments among retailers and wholesalers.
Japan is booming and labour-saving investments are not going to overcome the lack of available workers. There are now almost as many women in the work force as men. Meanwhile, the reality on the ground is that the country has opened the doors to foreign workers and that means more demand for just about everything since new arrivals have to start from scratch.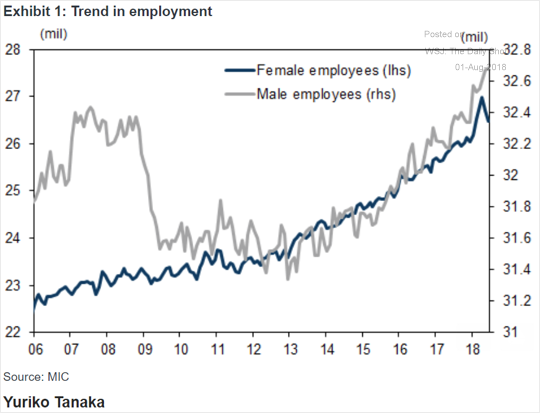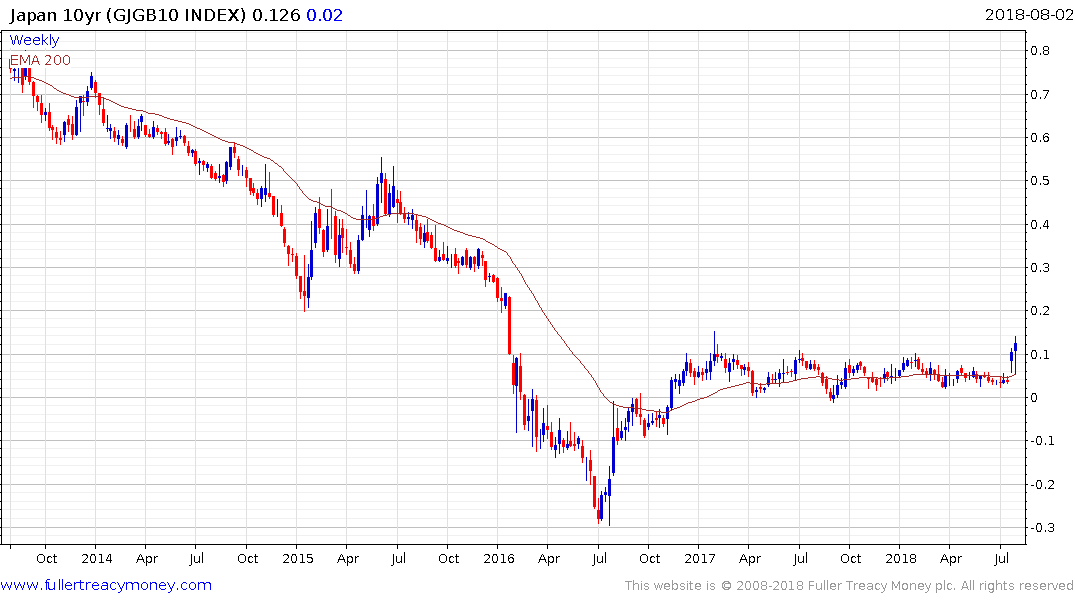 The Bank of Japan revised inflation expectations downwards this week and remains committed to quantitative easing but the market appears more than willing to test the new lower limit of support for the market at 0.2%.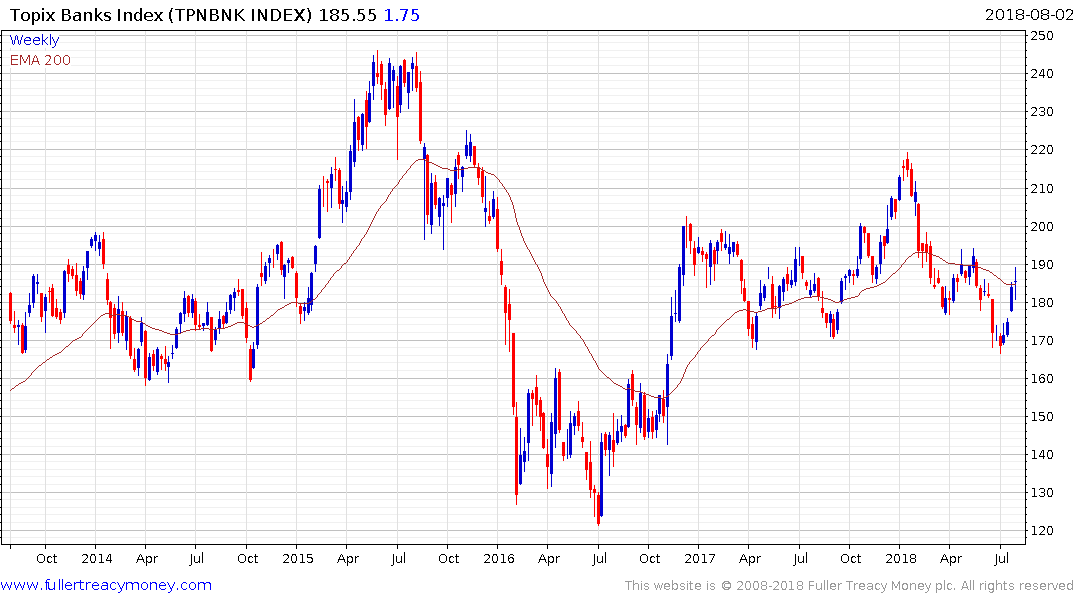 The Topix Banks Index has bounced from the lower side of an 18-month range. Monday's downside key day reversal was at least in part influenced by the volatility on the JGB market but it has not seen downside follow through. If JGB yields rise to 0.2% then that should act as a tailwind for the sector.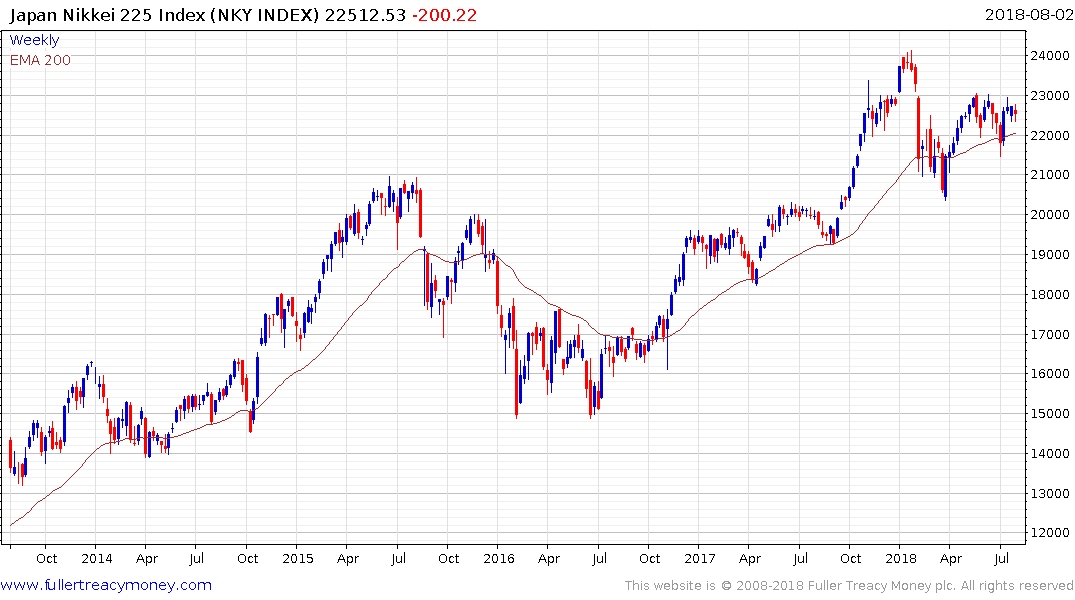 The Nikkei-225 has been trading below 23,000 since May and a sustained move above that level is going to be required to confirm a return to medium-term demand dominance.
Back to top