Corporate Bond Spreads Keep Widening as Investors Yank Cash
This note by Christopher DeReza for Bloomberg may be of interest to subscribers. Here ii is in full:
U.S. credit spreads widened to the highest levels since the summer of 2016 as funds saw outflows even as major American equity indexes posted a second day of gains.

Investment-grade bond spreads widened 2 basis points to 152 basis points on Thursday. The index has widened every day since Dec. 14 and most trading sessions this quarter

The junk bond index also rose Thursday, although the move was less pronounced. The index widened 1 basis point to 531 basis points, the highest level since Aug. 4, 2016. It's risen 113 basis points this month
The stock market is short-term oversold and we have evidence of a short covering rally that began on the 26th. However, credit markets have not been the subject of bargain hunting and spreads continue to widen.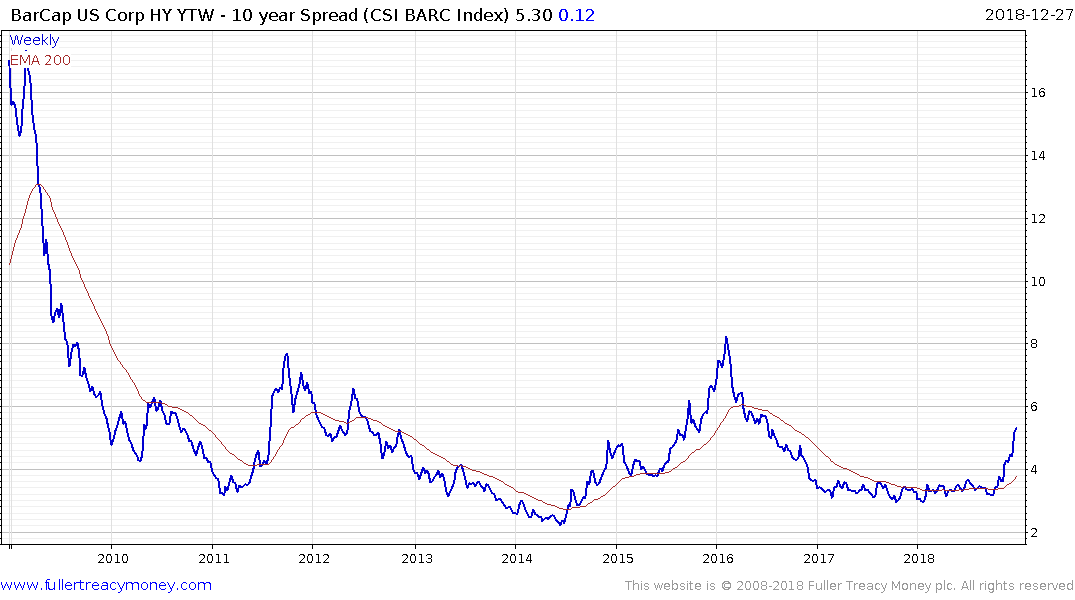 The high yield spread continues to push above 500 basis points which has typically coincided with stress in the stock market. The last time it traded above that level was in 2015 through to early 2016. The stock market did not demonstrate clear demand dominance until the high yield spread started to contract so it is a useful measure of broad demand for risk assets.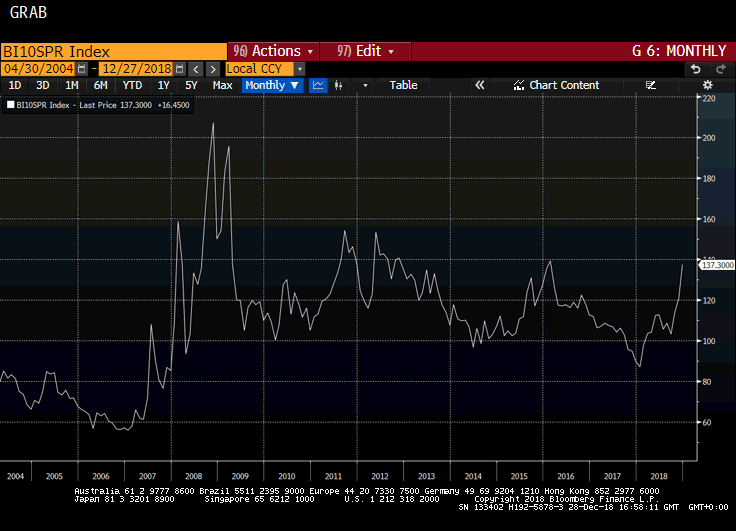 Investment grade CDS spreads are back testing the peak set in early 2016. A clear downward dynamic will be required to check selling pressure.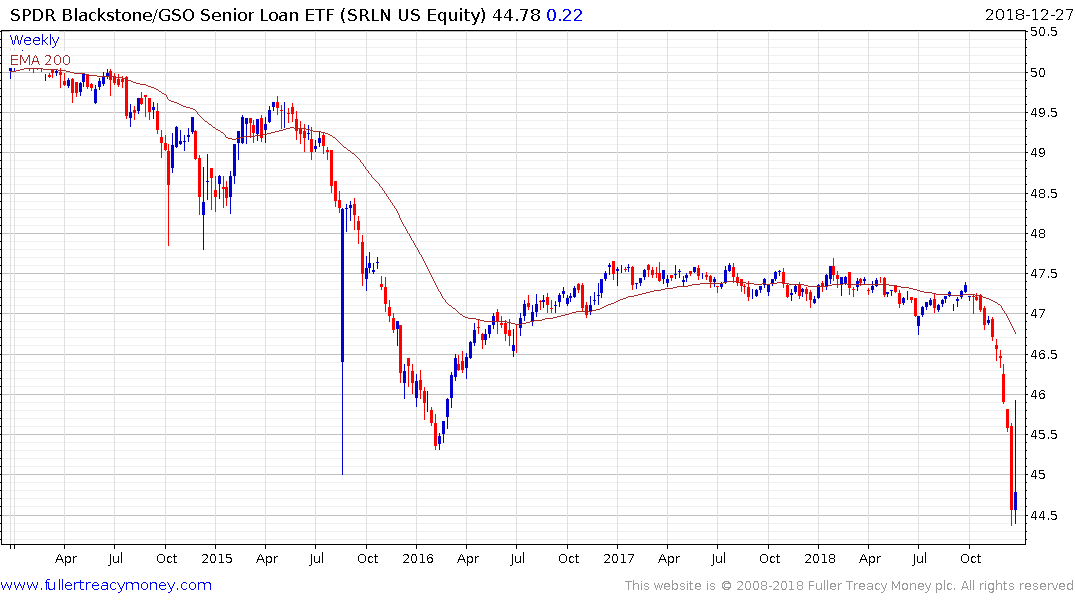 Leverage loan ETFs continue to see outflows. The Blackstone Senior Loan ETF initially spiked on 26th, suggesting an issue with pricing the underlying securities, but closed at a more modest level. Some steadying appears likely but a bull case is difficult to formulate against a background where credit spreads continue to widen.
Back to top