Commodities report
Thanks to a subscriber for this report from MacQuarie which may be of interest. Here is a section on precious metals:
In the PGMs, we have again reduced our platinum price expectations. The rally we had been calling for from July did happen, but when it came it was so unconvincing, mainly based on a higher gold price, it might have been better if it had not happened at all. When gold lost steam it was exposed for what it was. A number of bullish factors we had cited – such as strong Chinese imports – have faded, and our expectations of a stabilisation of the European diesel share look to be premature. We continue to believe – absent a sharp decline in the rand – that platinum's worst days are behind it, and our gold and FX forecasts imply decent gains in 2018/2019. A better world economy should help platinum jewellery demand, while the Chinese diesel sector offers some respite from the European negativity. But platinum simply isn't in short supply at present.

Whereas palladium is. We still can't quite believe it should be worth more than platinum, and we don't think it will be for long. But the internal forces that would bring this about are currently quite weak – gasoline engines continue to gain market share vs diesel, and substitution of platinum, while now making more sense than the reverse, is not an immediate thing. So while palladium is still set to fall back over 2018, that will be largely on external factors – weaker US and Chinese car sales – and that process has been delayed by the stronger-for-longer world economy we now see. Adding to this, investor sales have dried up. This matters as the market is in deficit, and we had expected investors, scared by the prospect of EVs, to fund it. That EVs haven't scared them is perhaps understandable given limited volumes so far, but the deficit still needs funding, and a higher price for longer is the result.
Here is a link to the full report.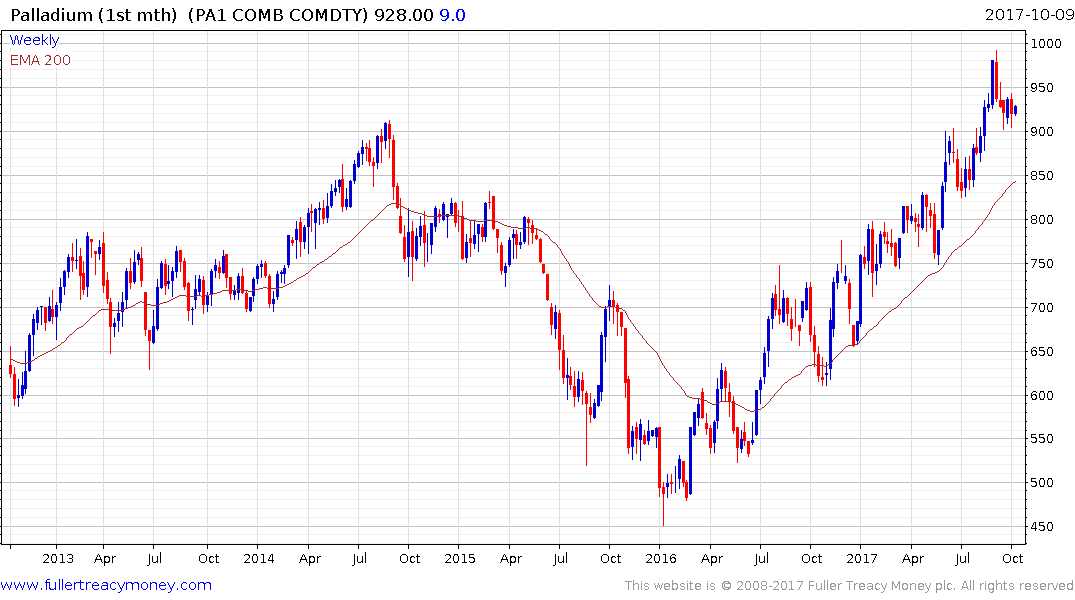 Palladium has been outperforming the other precious metals and indeed the industrial metals all year but it has paused in the region of $1000 and some consolidation has been underway for the last couple of months. Nevertheless, a sustained move below the trend mean would be required to question medium-term scope for additional upside.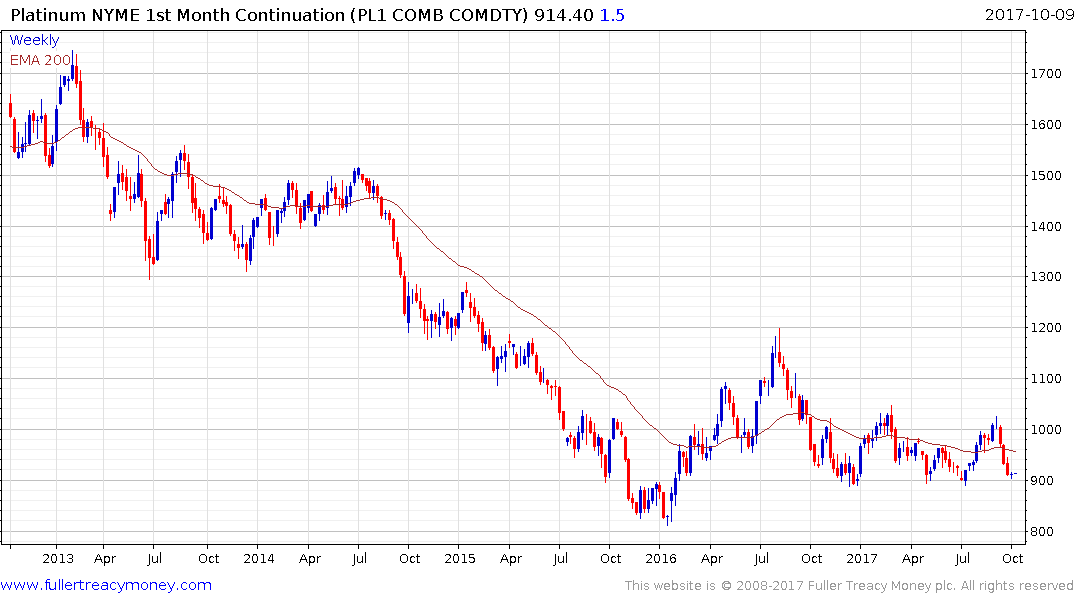 Platinum traded below the price of palladium for the first time in 15 years for a brief time today. Platinum is now rallying from the lower side of its almost yearlong range and a clear downward dynamic would be required to question potential for additional upside.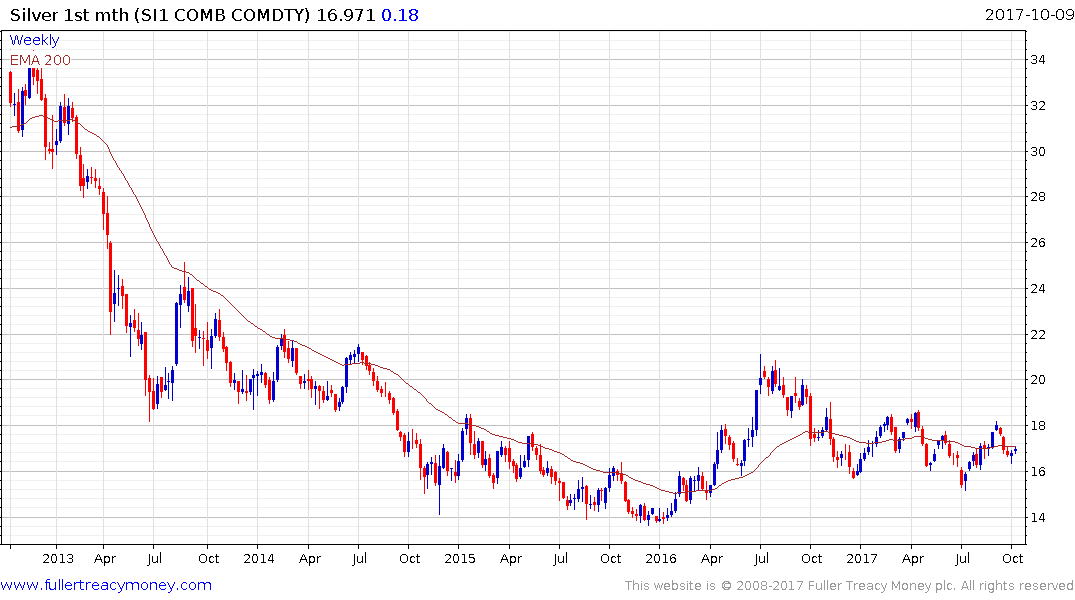 Silver is also rallying to unwind its oversold condition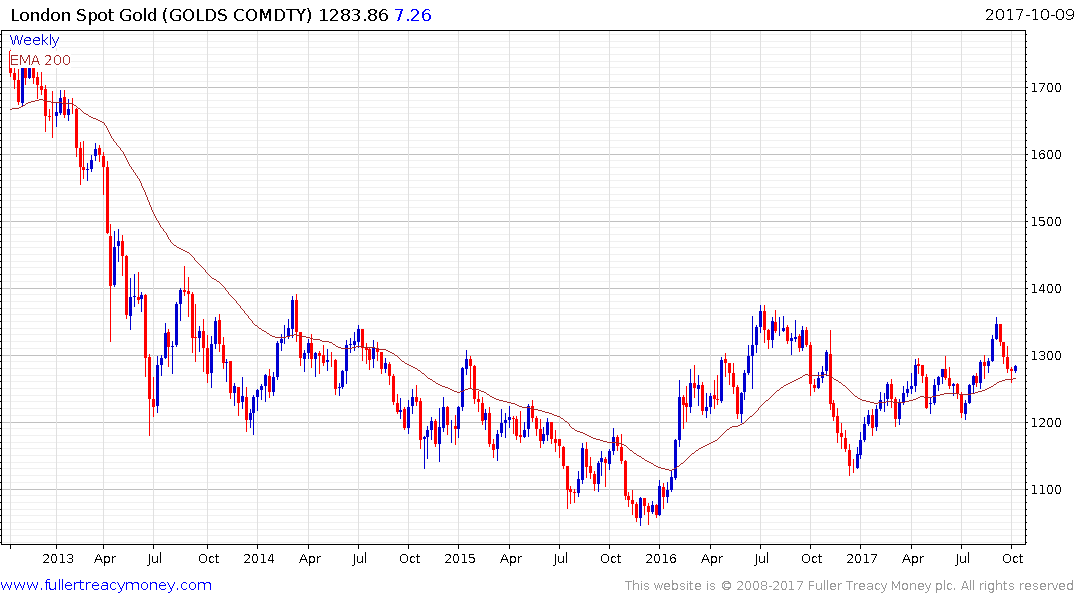 Today was the first-time gold has been able to string three consecutive days on the upside together since it encountered resistance in September. If it can hold the low posted on Friday the benefit of the doubt can be given the higher to lateral ranging.
Back to top