Colonial Pipeline's Bitcoin Ransom Mostly Recouped by U.S.
This article from Bloomberg may be of interest to subscribers. Here is a section:
The action signals U.S. law enforcement's ability, in some cases at least, to track cryptocurrency, identify digital wallets and seize funds, a potentially powerful tool in combating ransomware attacks in particular. The operation also reveals how quickly hacking operations can be identified by the FBI, which Abbate said has been investigating DarkSide since last year.

The FBI was able to find the Bitcoin by uncovering the digital addresses the hackers used to transfer the funds, according to an eight-page seizure warrant released by the Justice Department on Monday.
Blockchains are public ledgers by design. Treating ransomware as if it is terrorism is a major escalation in the fight against this revenue model. It suggests the ability to transact secretly in bitcoin is about to garner a lot more scrutiny and most particularly from the tax authorities.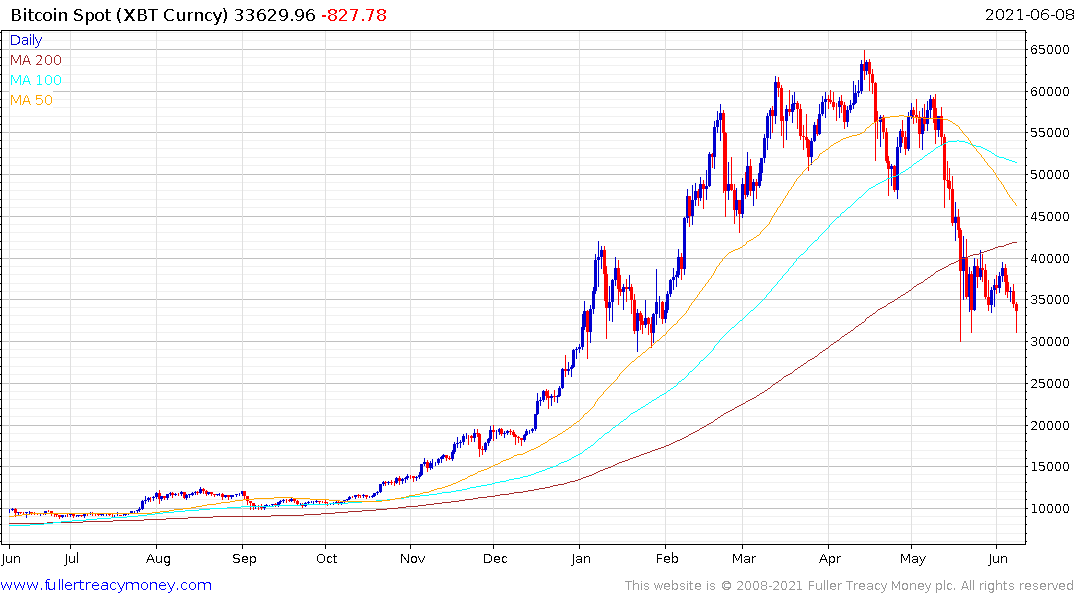 The bitcoin price remains in a downtrend and has been distributing below the 200-day MA for the last month. Many retail investors rely on moving averages for potential areas of support and resistance. The price continually found support at the 50-day MA on the rise up to the April peak. When it dropped below that level, it next encountered resistance in the region of the 50-day MA and bounced from the 100-day. It then declined below 200-day MA and encountered resistance at that level on a modest rebound.
The fact that many of these levels also coincided with big round numbers like $60,000, $50,000, $40,000 and now $30,000 only lends credibility to the tendency of investors to hone in on levels they think other people are looking at. If it breaks downwards again, the next area of potential support investors will look at is $20,000 which coincides with the region of the 2017 peak. Meanwhile, it is the 1,000-day MA which has tended to offer the best support following crashes and that is a lot closer to $13,000.
Alt-coins (Ethereum etc) can be expected to fall more than bitcoin in the event it breaks lower.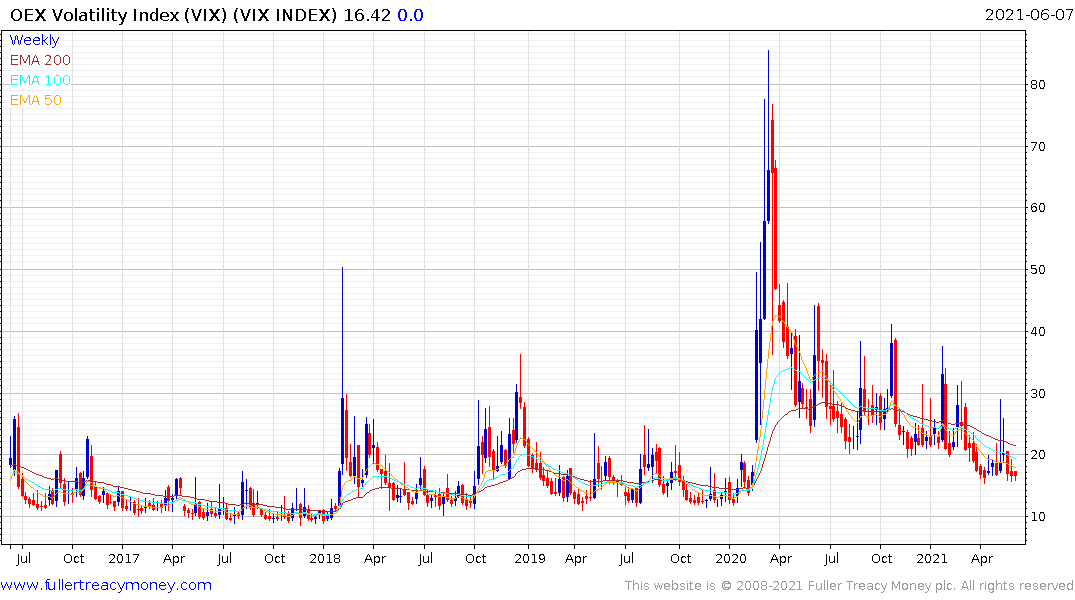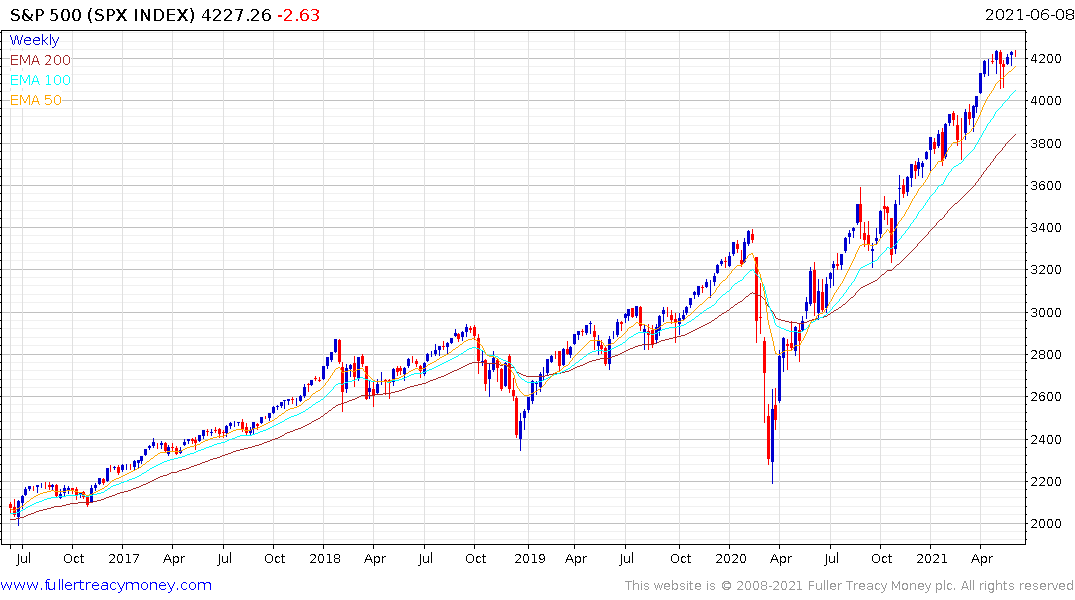 VIX call option premiums are currently more than four times more expensive than puts. That suggests plenty of demand for insurance. Even as companies like MicroStrategy double down and issue bonds to buy the dip, other funds will be plugging holes in their P&L by taking profits in highly appreciated assets. That suggests there is scope for some additional resistance for the S&P500 in the region of the all-time peak. The intraday rebound from the lows on both the stock market and bitcoin emphasises the close relationship between risk assets.
Back to top