Coinbase Swears This All Isn't Like the Dotcom Bubble After Super Bowl Ad SNAFU
This article from Vice.com may be of interest to subscribers. Here is a section:
Coinbase, in one ad named WAGMI ("we're all going to make it"), crafted an advertisement that bounced a QR code around the screen, changing colors each time it hit the edge like an old-school DVD menu. Scanning the QR code―which immediately forfeits your right to enter heaven―takes the user to this page, where Coinbase offers $15 in Bitcoin for signing up as well as a chance to enter a contest to win one of three prizes for $1 million worth of Bitcoin.

The linked webpage went down almost immediately thanks to the increased traffic from the ad, and ridicule at the idea of paying millions of dollars to send millions of viewers to a down site poured in from around the web.

"Coinbase spending $16,000,000 on a Superbowl ad to direct people to their website and $0 to make sure that website doesn't crash 10 seconds after the ad starts is so very internet," tweeted Edward Snowden amid the outage.

To Coinbase, though, the ad was a success. In a blog post congratulating itself on the advertisement and interviewing Coinbase Chief Marketing Officer Kate Rouch about why the ad was so good, the company revealed it saw "20M+ hits on our landing page in one minute" which "led to us temporarily throttling our systems." Chief executive Brian Armstrong took to Twitter to gloat about the ad: ranked #1 by AdWeek and peaking at #2 in the Apple App Store, just ahead of apps for the Pepsi Super Bowl Halftime Show and the NFL.
The offer was still live today when I visited it and offers $15 in bitcoin for signing up. For anyone looking for why bitcoin popped on the upside yesterday, despite stocks falling, we don't have to look much further than the Superbowl ad.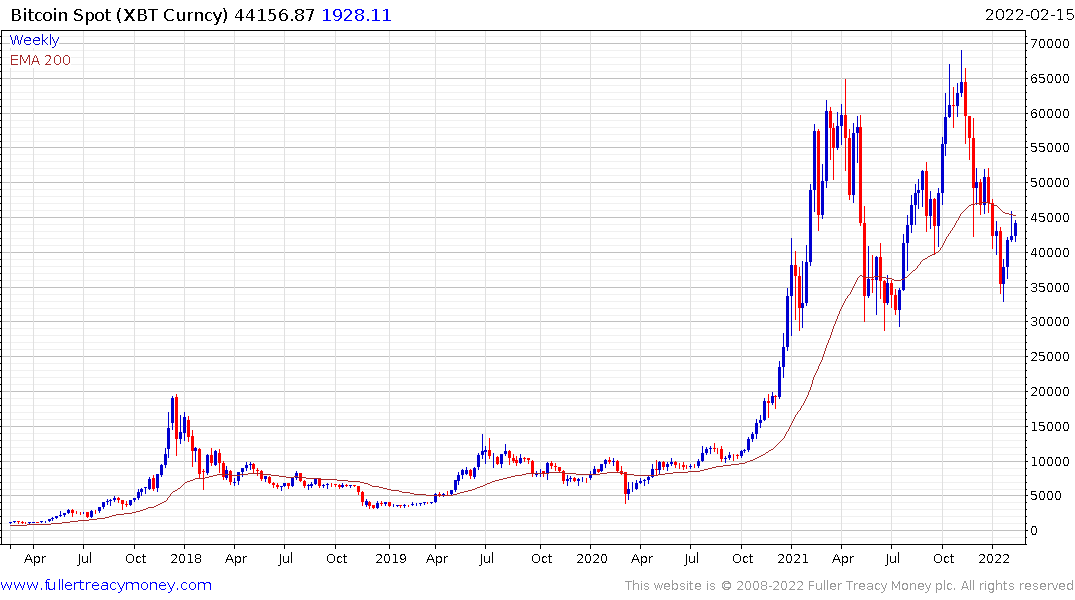 As the most volatile risk asset, bitcoin has tended to lead the peaks and troughs in the stock market. That suggests if the low can hold and bitcoin can sustain a move above $46000, it will support the view that Wall Street is close to a meaningful low.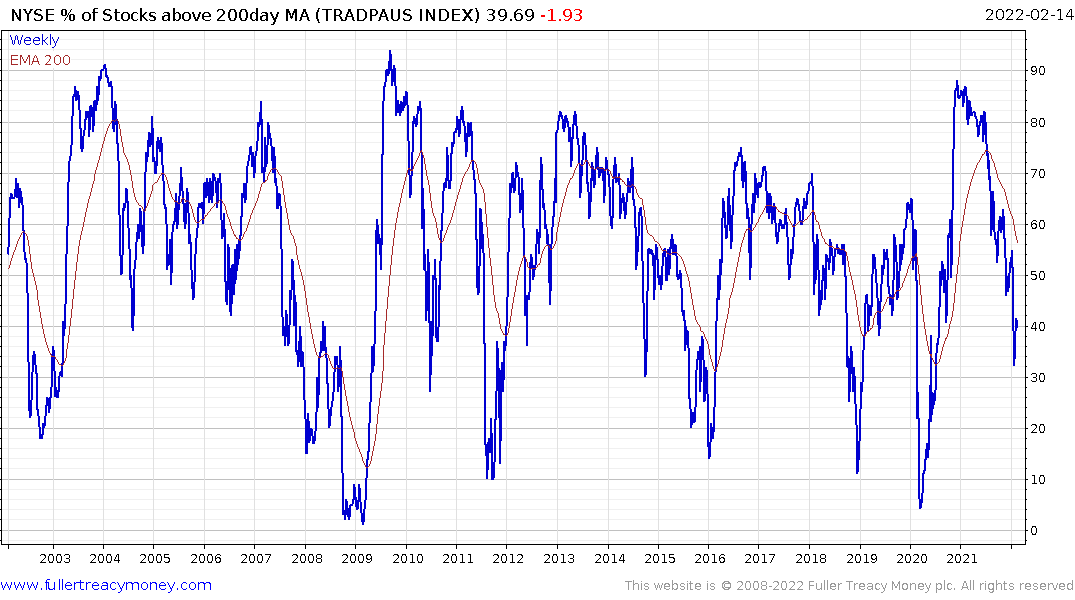 The number of NYSE stocks trading below their trend mean is approaching the 2010 low. The bullish argument is that this correction is similar to the first post GFC drawdown. It will result in the leaders in this new cycle demonstrating outperformance early.
Back to top