Coinbase is going public via direct listing
This article by Lucas Matney for techcrunch.com may be of interest to subscribers. Here is a section:
Last month, the company shared that it had confidentially filed an S-1 with the SEC, we still haven't seen those financials but we now know that they have opted out of the traditional IPO process. Direct listings have been slowly gaining popularity and given some of the most recent first day pops from tech IPOs, it's unsurprising to see a company like Coinbase which is likely flush with cash thanks to recent gains in the cryptocurrency market opt for a path to public markets that involves less fuss.

Direct listings allow companies to skip much of the heavy-lifting of the IPO process by stripping the public debut of a release of new shares, instead giving existing shareholders like VCs and employees a path to just liquidate their equity in the company.

This has been one of the friendliest IPO windows for tech stocks ever with investors racing to back technology companies that are primed for what's been called the "digital transformation." Coinbase is in a pretty favorable spot with the public markets and cryptocurrency markets aligned in frothiness. Bitcoin is currently trading near $33,000 just weeks after reaching on all-time-high.
Coinbase filed confidentially with the SEC in December and the announcement of the direct listing suggests the IPO will occur shortly. Many people have been looking for an easy way to buy cryptocurrencies and Coinbase will be a popular vehicle to express a view on the sector. It also has the added benefit from coming to market with a strong likelihood of being profitable which can't be said for many of the shares which listed over the last year.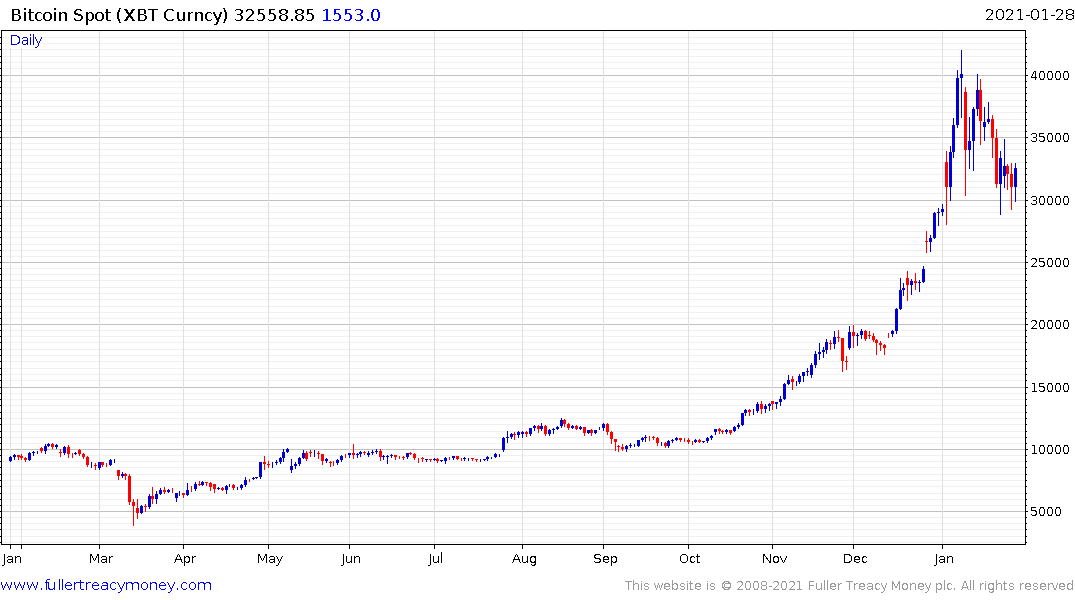 Bitcoin continues to hold the $30000 level. This is the largest reaction since the low in March. The breakout to new highs did not hold and it has pulled back into the underlying range. Those are all inconsistencies. It needs to continue to hold the low above $28000 if the benefit of the doubt is to be given to the medium-term uptrend.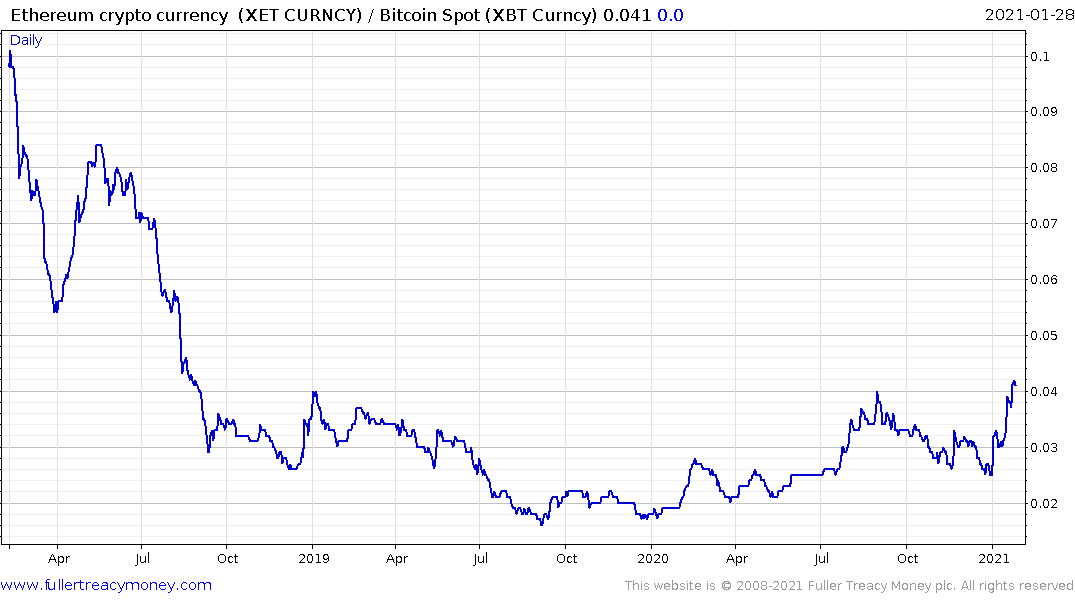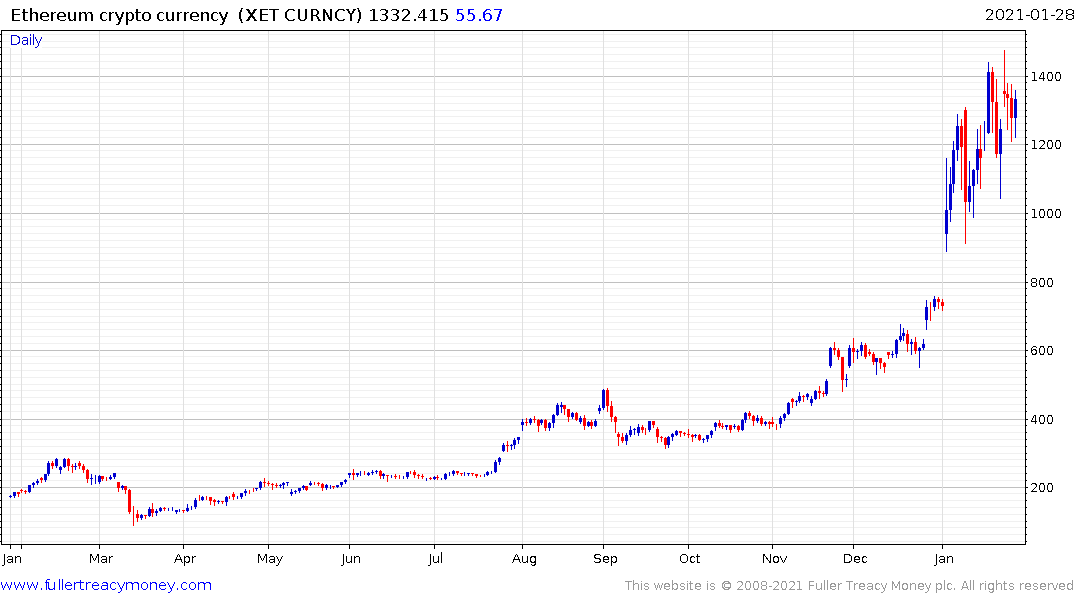 Ethereum, as high-beta bitcoin, has been outperforming this month and broke out to a new relative high this week. In absolute terms the price continues to pause in the region of the all-time peak and firmed impressively today from above the $1200 level.
Back to top