Chinese Stocks in the U.S. Drop as Audit Dispute Drags On
This article from Bloomberg may be of interest to subscribers. Here is a section:
Chinese stocks listed in the U.S. fell Thursday after Securities and Exchange Commission Chair Gary Gensler dialed down prospects of an imminent deal to allow Chinese firms to keep trading on American exchanges.

The Nasdaq Golden Dragon China Index dropped as much as 4.9%, with iQIYI Inc. and Baidu Inc. sinking more than 6% after being added late Wednesday to SEC's growing delisting watch list. Alibaba Group Holding Ltd. fell 4.6%, while its e-commerce rivals JD.com Inc. and Pinduoduo Inc. slid more than 7%.

U.S.-listed China stocks have steadied in recent trading after authorities signaled support to overseas listings and financial markets, yet investors remain on edge amid a long-standing dispute over whether American regulators can get full access to U.S.-traded Chinese company audits. In response to the SEC chair's comments, China said talks with the U.S. accounting
watchdog will continue.

Under the Holding Foreign Companies Accountable Act, the SEC started publishing a provisional list of companies identified as running afoul of requirements with the first
release in early March.

"The growing provision list is a reminder that there's a risk" and a reminder to do a risk check, TH Capital analyst Tian X. Hou said in an interview, noting that as investors become more familiar with the delisting situation, they will realize this is a routine check by the SEC under the new rules.
Even at the best of times, auditors miss signs of trouble in the balance sheets of companies. They are a regulatory burden designed to ensure companies follow the rules and yet whenever a crisis develops, the conflict-of-interest argument arises because auditors missed obvious transgressions.
Considering how exposed Chinese companies are to politics, the merit of auditor reports, from an investment perspective is limited. Nevertheless, it is job of regulators to make sure consumers know what kinds of risks they are taking on. It is hard to see how the issue can be resolved unless regulators are willing to continue to ignore it.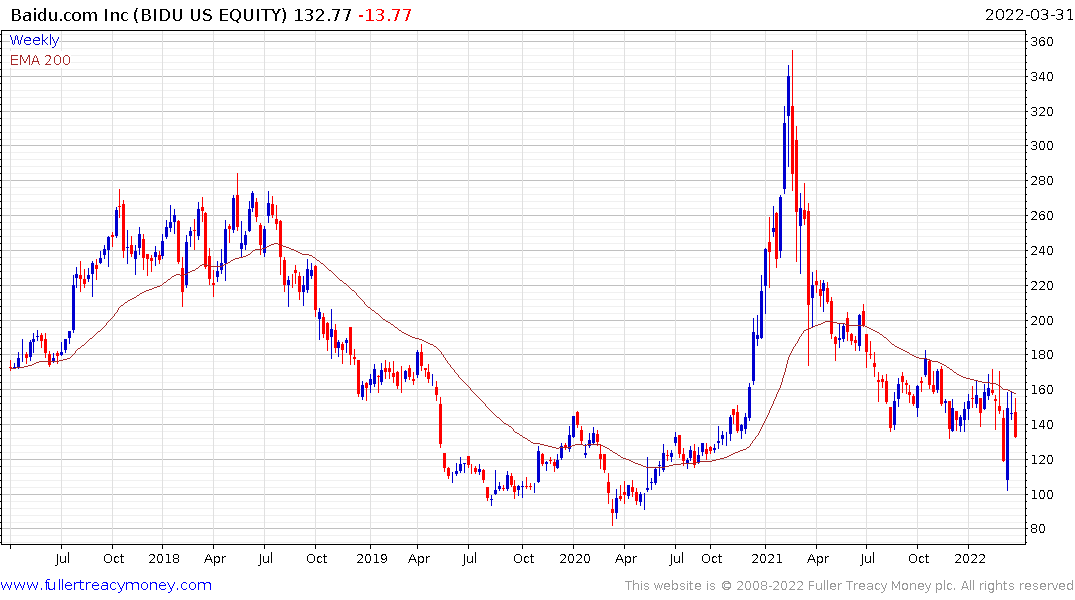 Baidu was added to the list of companies that could potentially be delisted from US exchanges today. The share had rebounded in line with the wider US listed China tech sector earlier this month and pulled back rather sharply on the news.
The rebound in US-listed Chinese stocks, earlier this month helped to initiate the broader rebound for the Nasdaq-100. As these shares roll over again it is weighing on the wider market.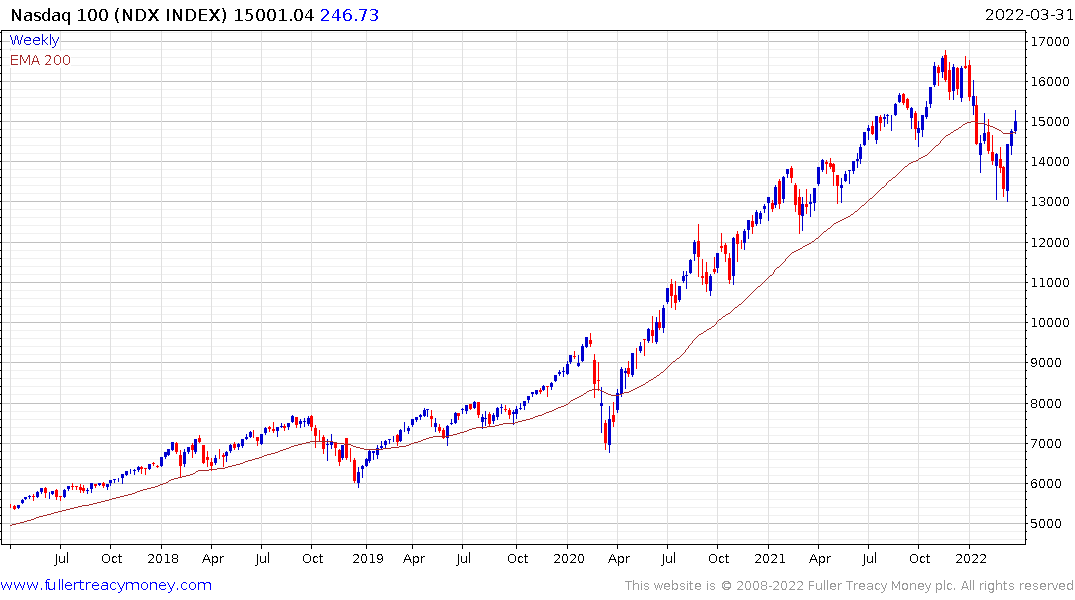 The Index has developed a short-term overbought condition as it tests the region of the February highs. At least some consolidation appears more likely than not.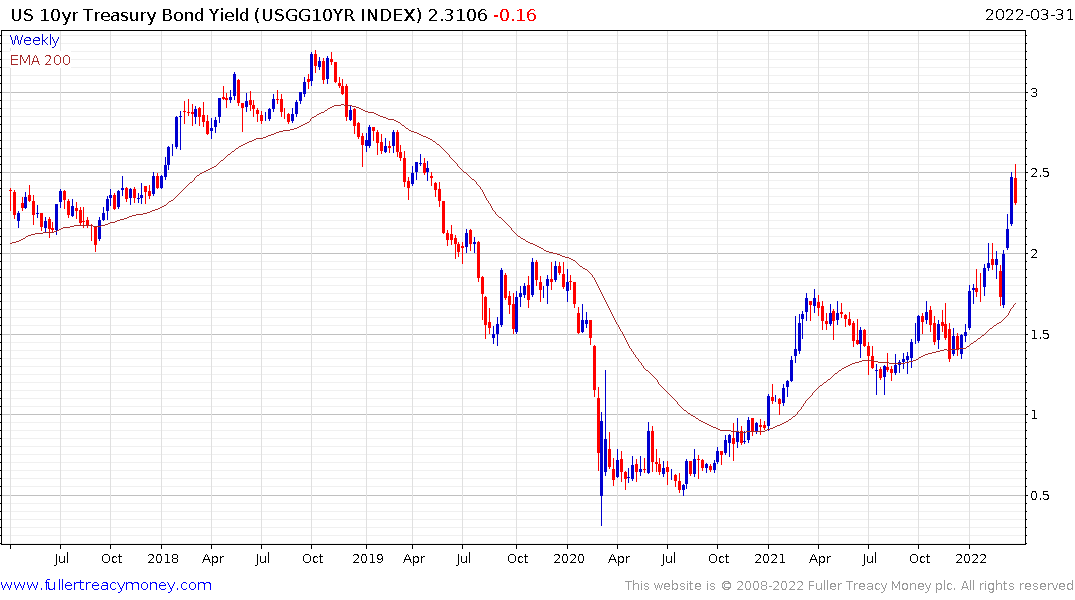 The continued unwinding of shorts in US Treasuries is also sapping interest in stocks.
Back to top