Chinese Banks Turn to New Tool to Win Customers
This article by Shen Hong for the Wall Street Journal may be of interest to subscribers. Here is a section:
Structured deposits offer higher returns than regular savings accounts and are tied to bets on assets from currencies to gold. They have been around for years, but the sums outstanding have soared recently. In July they stood at a record 9.71 trillion yuan ($1.42 trillion), up 52% in a year, according to data provider Wind.

Banks aren't competing only with one another for funds, which they need to extend more loans; savers also are switching to more attractive options, such as high-yielding wealth-management products, and to money-market funds, of which the largest is Ant's Yu'E Bao. Growth in regular deposits fell to an annual pace of 8.5% in July from double-digit rates in previous years.

While lenders still sell their own wealth-management products, they are no longer allowed to guarantee buyers' principal or interest payments. But they can promise to protect a customer's outlay on a structured deposit.
Chinese banks are no longer able to issue US Dollar debt and they have seen their access to credit markets cut off at every turn. This is not so much of an issue for the large systemically important banks but it is a significant issue for smaller regional lenders. Their solution has been to encourage deposits by selling structured products which carry all the same risks as those sold in places like the USA and Italy ahead of the credit crisis.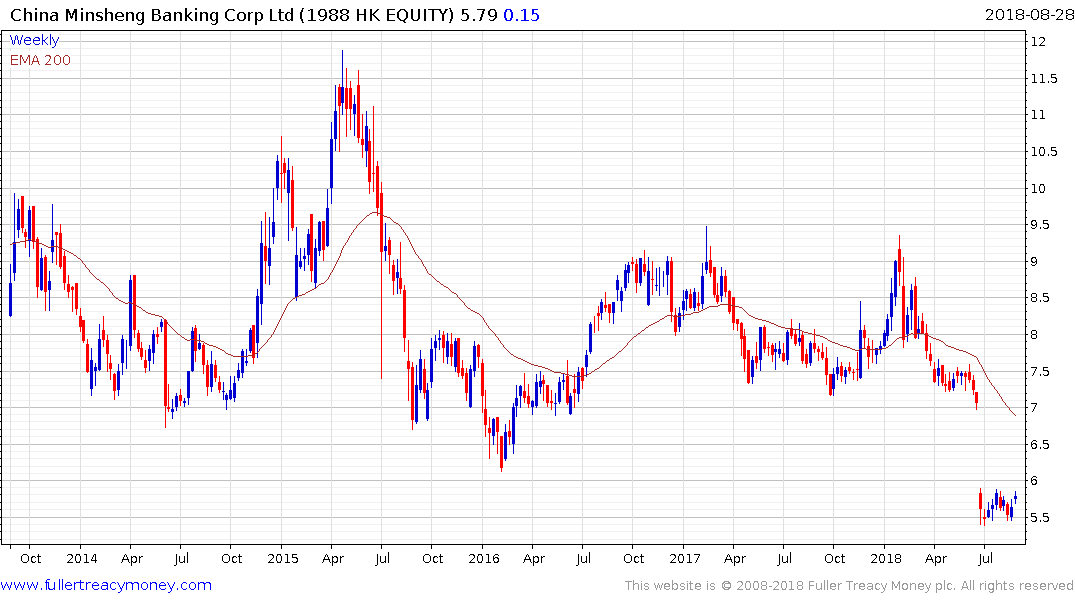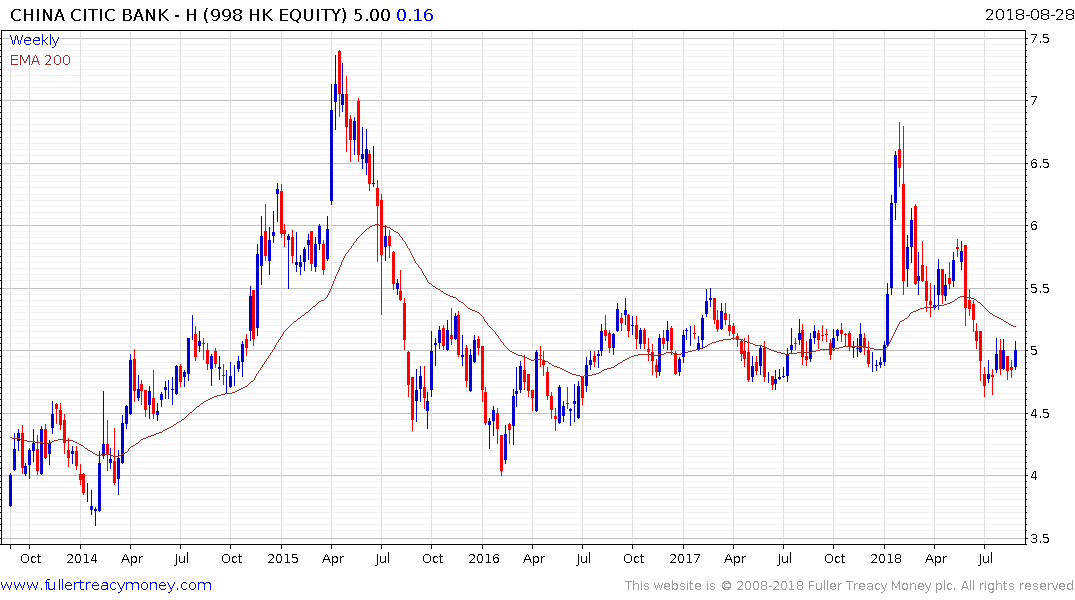 The vast majority of the smaller lenders who have been most active in selling structured products are not listed. Minsheng Bank and China Citic Bank are among those with listing and both are steadying in the region of previous lows.
Back to top