China Unexpectedly Drains Cash as Leverage Builds in Bonds
This article for Bloomberg may be of interest to subscribers. Here is a section:
China's central bank withdrew cash from the financial system for the first time in six months, after excess liquidity had pushed an interbank borrowing cost to an all-time low. The People's Bank of China offered just 500 billion yuan ($77 billion) of medium-term loans to lenders on Friday, resulting in a net drainage of 40.5 billion yuan for January. Analysts had predicted a net injection of 230

The move signals that the PBOC's monetary easing of the past two months may be ending. While the policy has helped repair sentiment in China's credit and government bond markets, injecting too much cash risks further stoking leverage in the financial system.

"The injection is much less than consensus," said Xing Zhaopeng, an economist at Australia & New Zealand Banking Group. "This means that the era of super-loose cash supply will end, and liquidity conditions will not be as favorable as previous years."
China's economy rebounded quicker than most others because it successfully contained the spread and demand for the products it exports surged to new highs.
The reality is that China became the workshop of the world because it was willing to subject its population to privation and pay little heed to environmental concerns. That went into overdrive during the lockdowns when whole workforces were quarantined at factories to ensure production remained on track.
The result is that China is coming out of the economic slump faster and stronger than other countries. That's true even if cases are rising at present in a number of locations. There is clear scope that China will be the first country to raise interest rates and the removal of the liquidity is first step in that direction.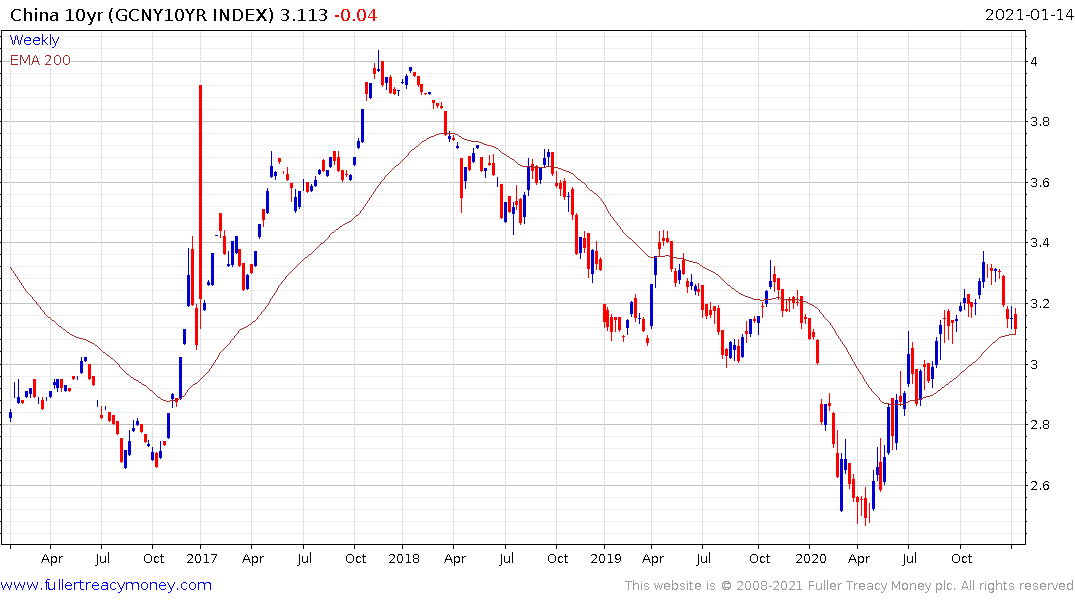 Renewed growth opportunities continue to put upward pressure on bond yields. The yield found support today in the region of the trend mean.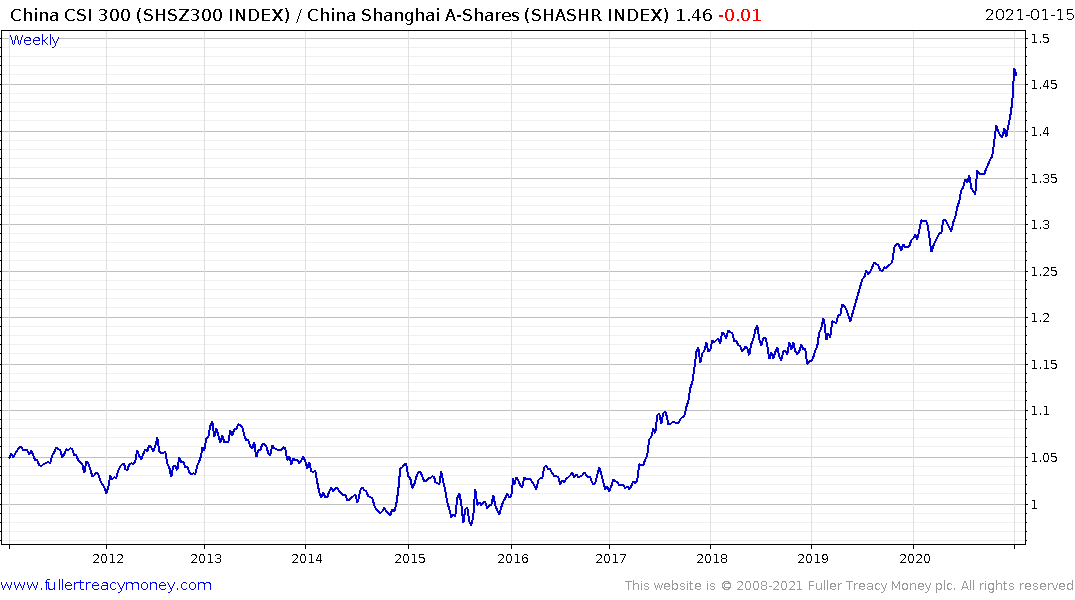 The idiosyncrasy of the Chinese market is the CSI300 Index is massively outperforming the Shanghai A-Share Index. That's explained by the higher concentration of momentum plays in the futures traded index.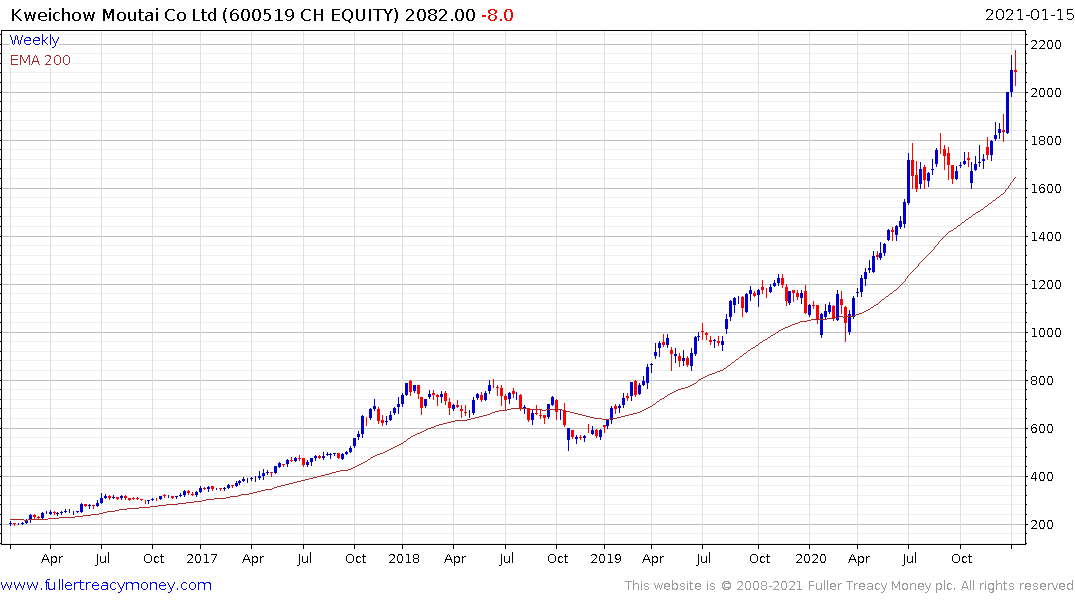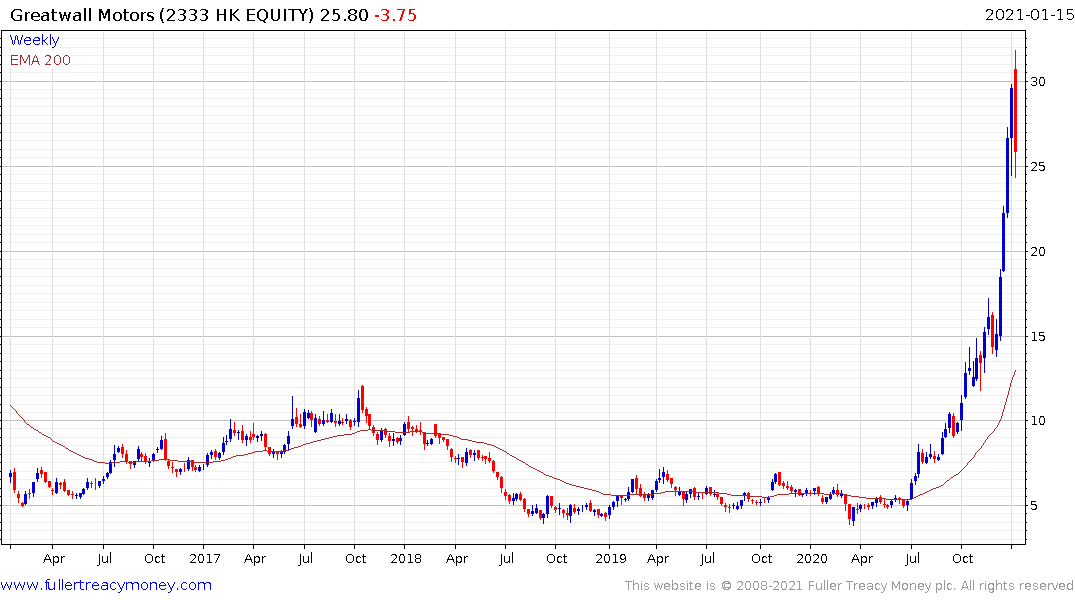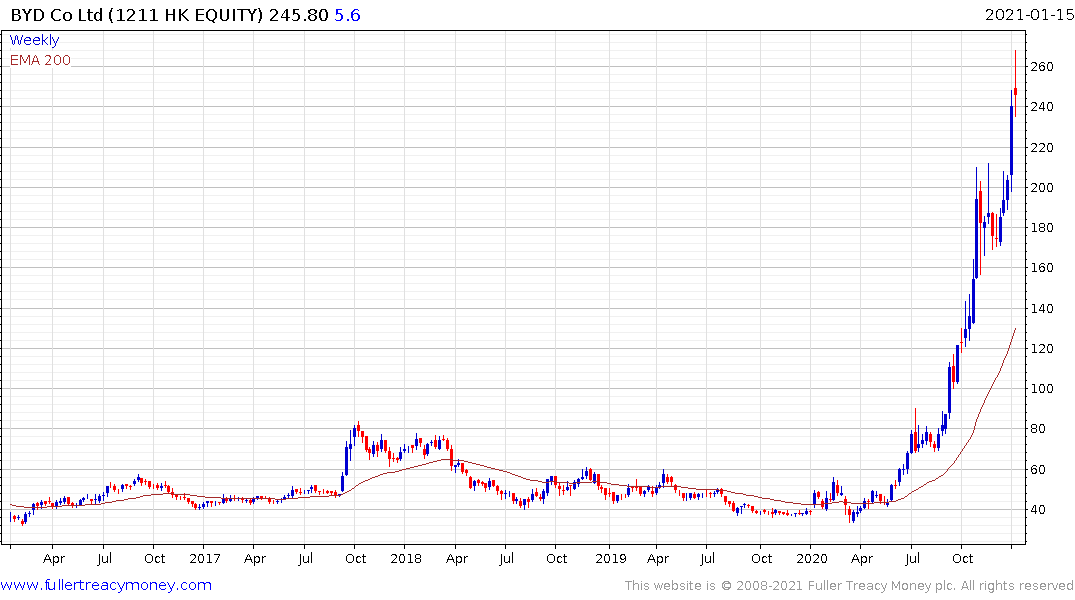 Kewichow Moutai, Greatwall Motors and BYD have been among the market's best performers. They may be susceptible to weakness as liquidity conditions begin to normalise.
Back to top