China Turns Fiscal Screws While Targeting GDP Growth Around 6.5%
This article from Bloomberg News may be of interest to subscribers. Here is a section:
Xi has ratcheted up his drive to curb debt risk, pollution and poverty at a time when the world's second-largest economy is on a long-term growth slowdown. His efforts to rein in spending contrast with an historic expansion of U.S. borrowing under Donald Trump during a period of economic expansion.

The 2018 targets "suggest slower growth and a fiscal drag," said Callum Henderson, a managing director for Asia-Pacific at Eurasia Group in Singapore. "This makes sense for China in the context of the new focus on financial de-risking, poverty alleviation and environmental clean-up, but is less good news at the margin for those economies that have high export exposure to China."

Growth handily surpassed 2017's target with a 6.9 percent expansion that was the first acceleration since 2010. Economists forecast a moderation to 6.5 percent this year amid the ongoing deleveraging drive and trade tensions with the Trump administration and a further deceleration to 6.2 percent in 2019.
China has significant challenges ahead as it engages with deleveraging, particularly among the regional lenders. However, it is also worth considering that fiscal discipline at this stage in the cycle is admirable since it will leave the government with some firepower when the economy next slows. That is the exact opposite of what the US government is doing at present which is of course why interest rates are set to continue to rise.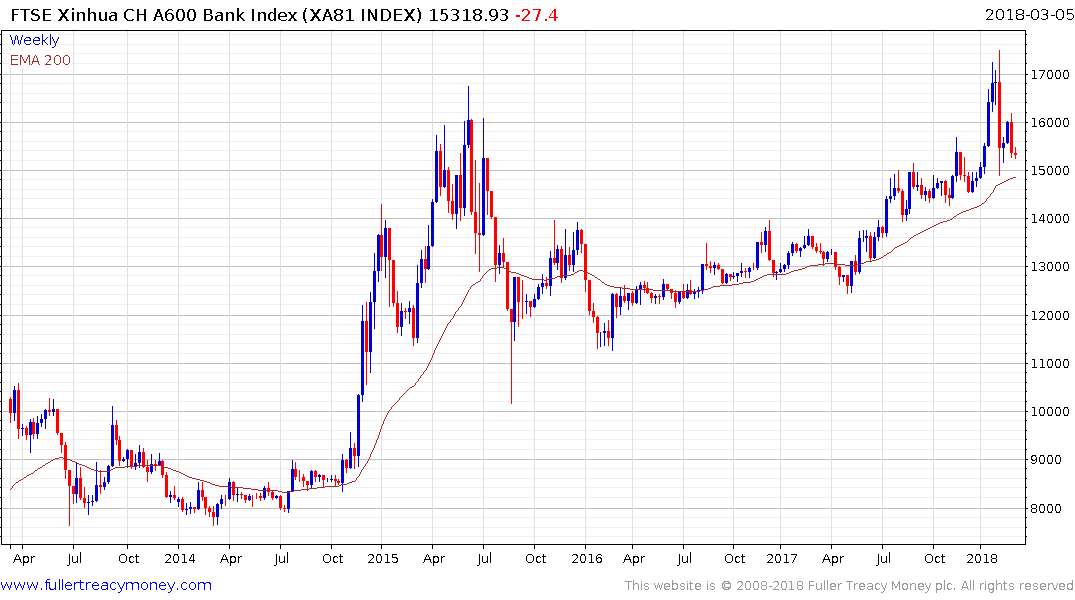 The FTSE China A600 Banks Index continues to pull back towards the trend mean and will need to demonstrate support in the region of 14,800 if medium-term scope for continued higher to lateral ranging is to be given the benefit of the doubt.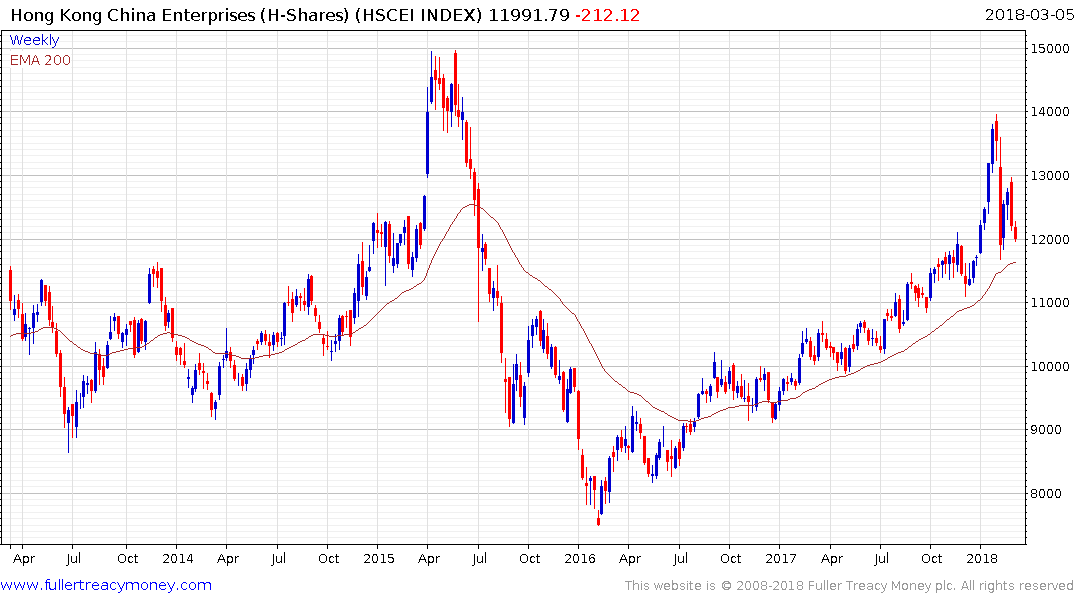 The China Enterprises Index has a broadly similar pattern as it falls back to test the medium-term progression of higher reaction lows.
While headlines have been filled with talk of trade wars, China has so far been quiet and no one is of under any illusion that tariffs can work both ways. However, since China is a major importer as well as an exporter of steel and aluminium, it is countries like India where the pressure of tariffs might fall most heavily.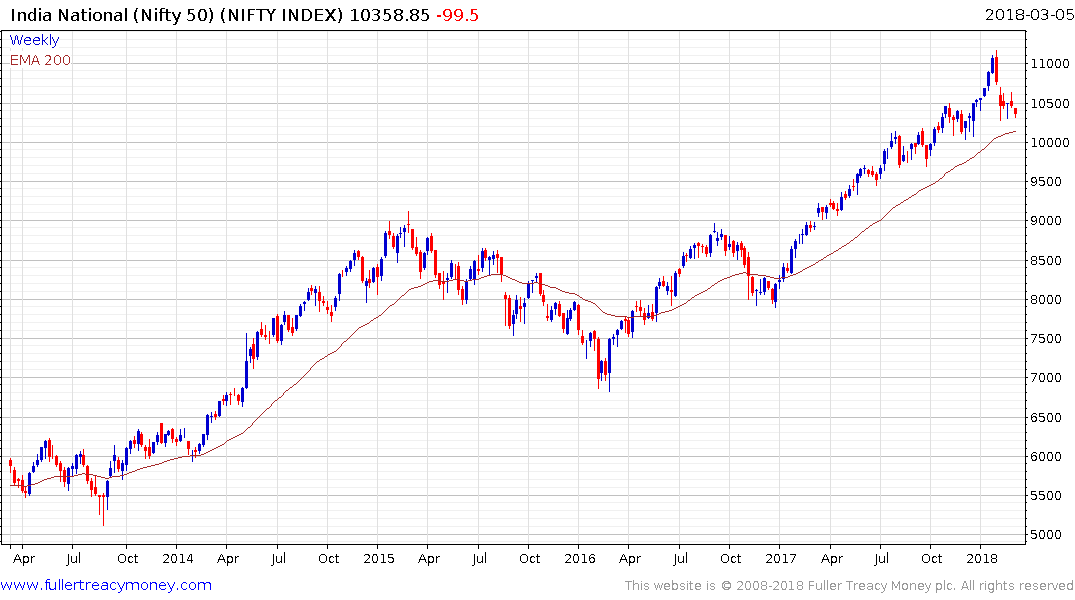 The Nifty Index is back testing the lower side of its short-term range and will need to continue to find support in the region of the trend mean if the medium-term uptrend is to remain consistent.
Back to top