China to place government officials inside 100 private companies, including Alibaba
Thanks to a subscriber for this article by Chloe Taylor for CNBC may be of interest to subscribers. Here is a section:
State media reported over the weekend that the Hangzhou Municipal Government would transfer 100 representatives to "key enterprises such as Alibaba, Geely Holdings and Wahaha."

A full list of the 100 companies included in the initiative was not released.

The directive, which media said was part of the Hangzhou government's "New Manufacturing Plan," is reportedly an attempt to boost manufacturing and bolster the local economy in the eastern province of Zhejiang.

It is the latest strategy signalling the Chinese government's efforts to transform the country's economy. Its core strategy, Made in China 2025, aims to catch China up with its economic rivals in high-value industries such as robotics and aerospace.
This is not exactly new news. The trend of overt government involvement in the management and strategic thinking of the Chinese private sector has been underway for at least the couple of years.

The question no one is asking is whether Jack Ma left Alibaba voluntarily or whether he was pushed out. Pony Ma, CEO of Tencent is donating $2 billion to a charitable trust. What escapes mention is charitable trusts do not mean the same thing in China as they do in the west. The Chinese Red Cross for example has been the subject of considerable controversy for the opaque way in which funds are dispersed.

The wider panorama is China is increasingly adopting the characteristics of a national socialist state. The private sector is only tolerated to the extent it furthers central government policy. The South China Sea is the equivalent of Lebensraum. The military build-up will be put on show for the world to see in the October 1st military parade. It is aimed at demonstrating how well China can back up its' territorial claims.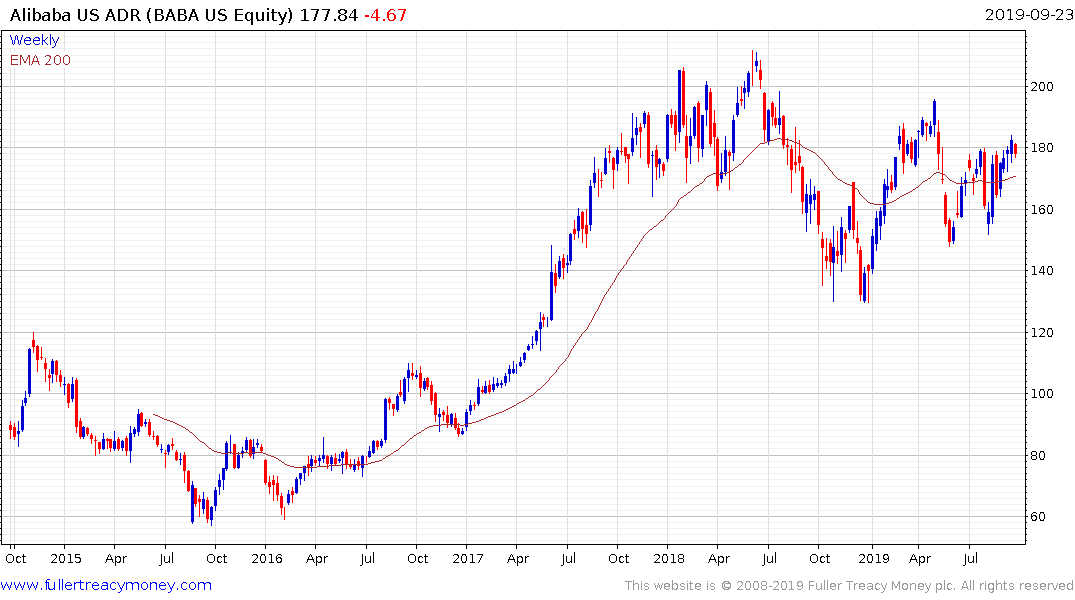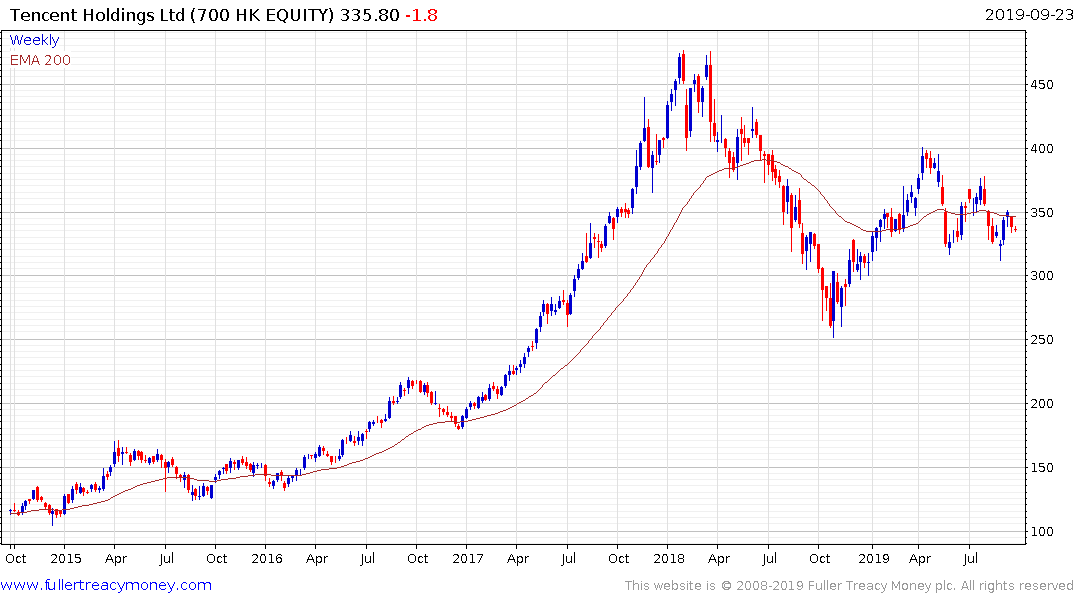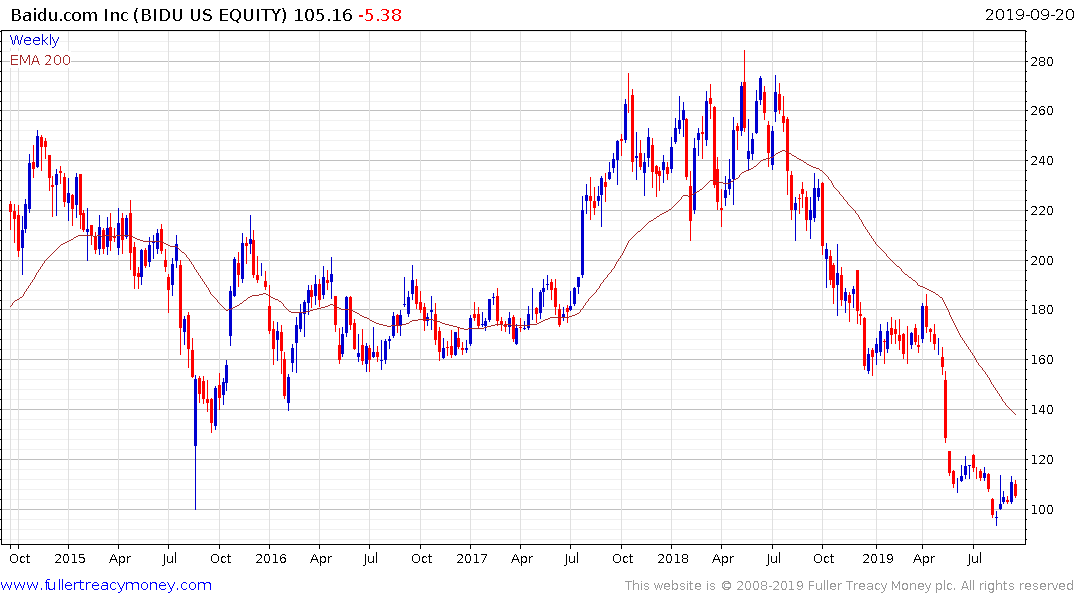 Alibaba, Tencent Holdings and Baidu are all subject to additional selling pressure.
Back to top