China: Themes and strategy for 2014
Thanks to a subscriber for this interesting report by Jun Ma and colleagues at Deutsche Bank. Here is a section on healthcare
The 3rd Plenum decided on a series of reforms related to health care and the pension system. Those that may directly affect listed companies include: 1) deregulation ¡§C opening the medical service sector to private and foreign investors; 2) developing annuities as part of the pension scheme by introducing a tax deferral policy; 3) developing critical illness insurance and catastrophe insurance, and 4) introducing a house-for-pension scheme.

We believe that these reforms will lead to the following changes in the healthcare sector: 1) private hospitals to grow at a CAGR of 30% in the coming seven years. The ease of supply side constraints - increased availability of hospitals - will enable faster growth of heath care spending; 2) the development of annuities, critical illness insurance, catastrophe insurance, and the home-for-pension scheme will boost the annual average premium growth of the insurance sector by 1.5-2ppts for many years to come, compared with the base case (no reform scenario); 3) the market expansion of pharmaceuticals and medical equipment to accelerate 2-3ppts in the coming years compared with the base case.
Here is a link to full report quoted above.
China's administration understands that the best way to retain its grip on power is to successfully deliver on improvements in the standard of living for the majority of its citizens. Viewed from this perspective, the current focus on promoting human capital by enhancing healthcare provision, wider access to social services and a newfound respect for the environment all make perfect sense.

Liberalisation of the insurance industry in order to open up the market for additional products is also part of this theme. The challenge of how to mobilise China¡¯s high savings rate has been a popular topic of discussion for years and it would be unreasonable to assume that China will ever resemble the appetite for personal debt evident in the West. However, the creation of a varied and liquid insurance market is a major step in allowing people to plan for the types of foreseeable but impossible to time events that interrupt all our lives such as health issues as we get older.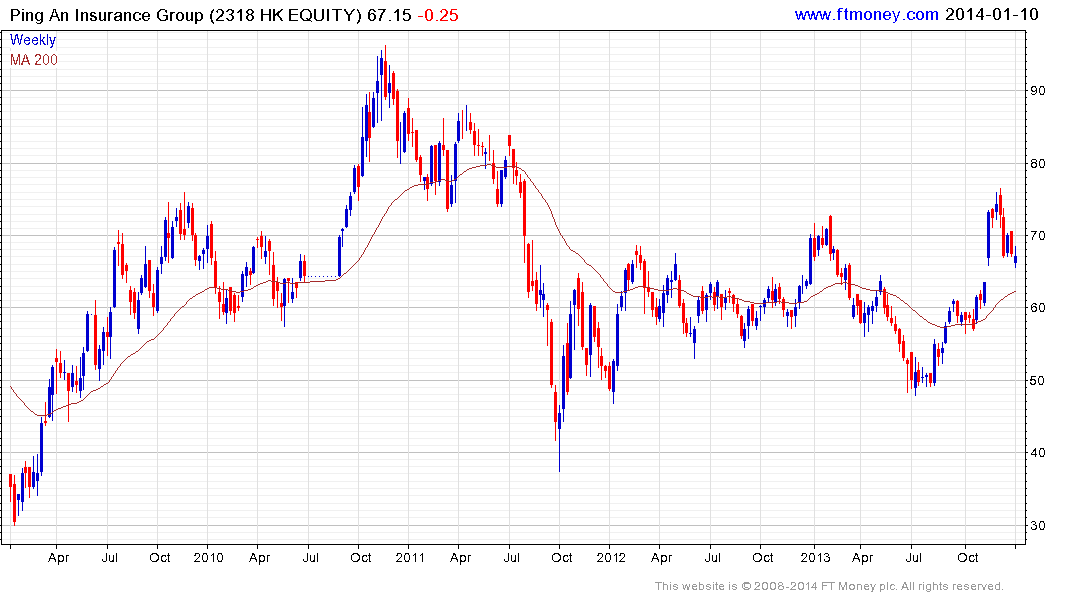 Among the insurers mentioned in the above report Ping An is largely representative. The share encountered resistance at upper side of a more than yearlong base late last year and has since unwound a short-term overbought condition, to pause in the region of its 200-day MA. A clear upward dynamic would be required to suggest a return to demand dominance in this area.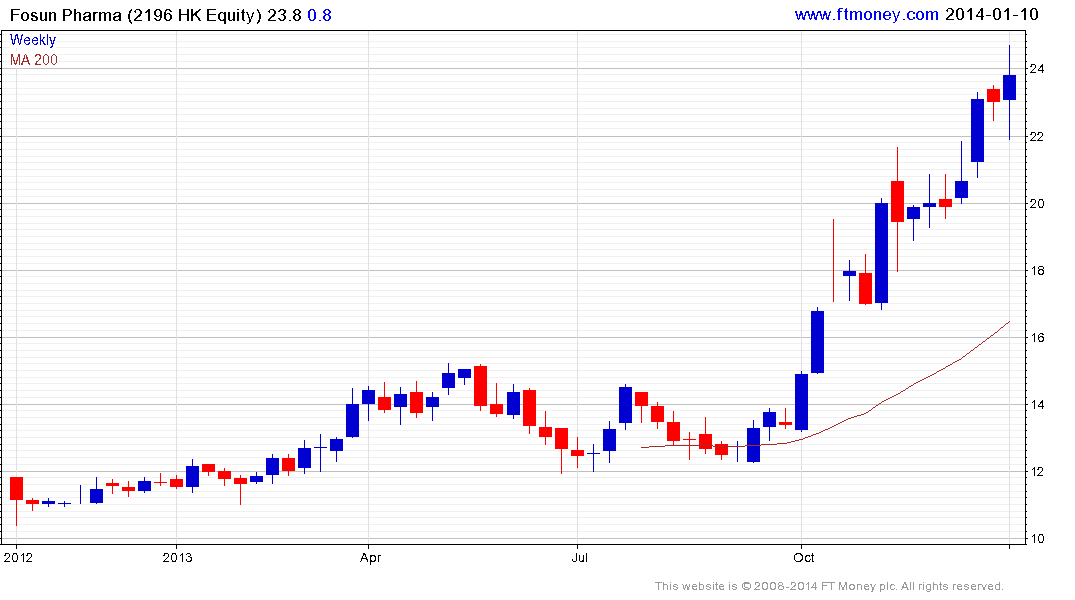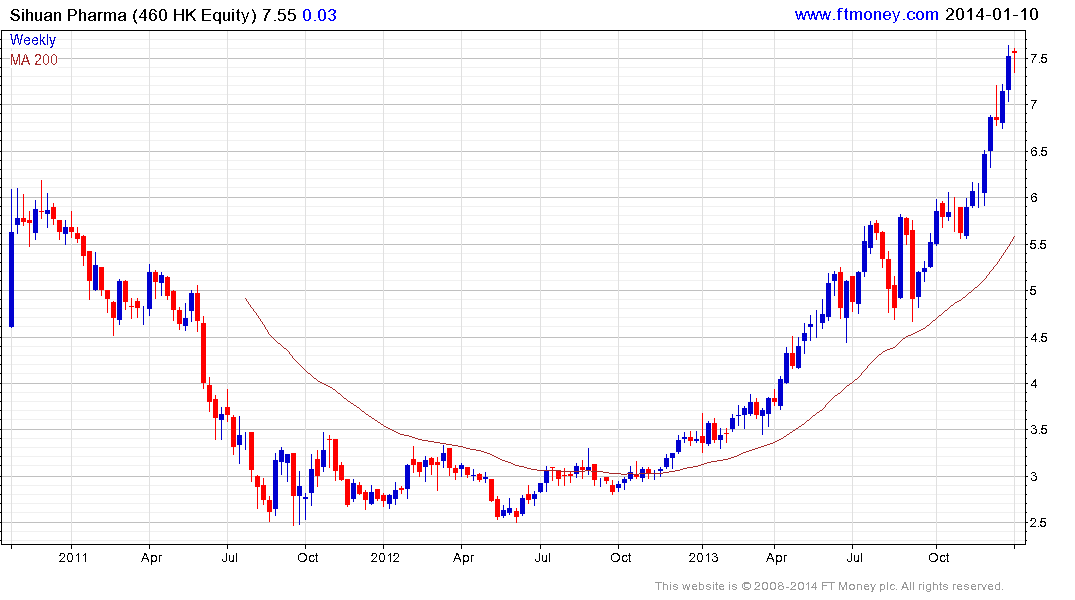 From the healthcare sector, Fosun Pharma remains in a relatively consistent but steep uptrend following its IPO and a break in the progression of higher reaction lows would be required to signal the onset of a more pronounced process of mean reversion. Sihuan Pharma has a similar pattern.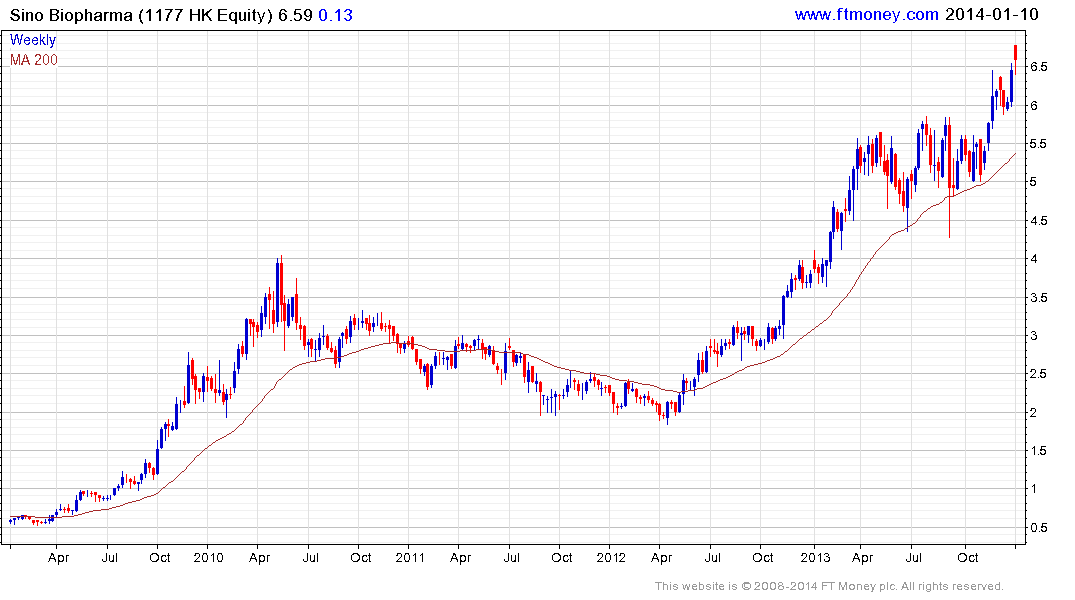 Sino Biopharma continues to find support in the region of the 200-day MA on pullbacks and while somewhat overbought in the short-term; a sustained move below HK$5.50 would be required to question medium-term scope for additional upside.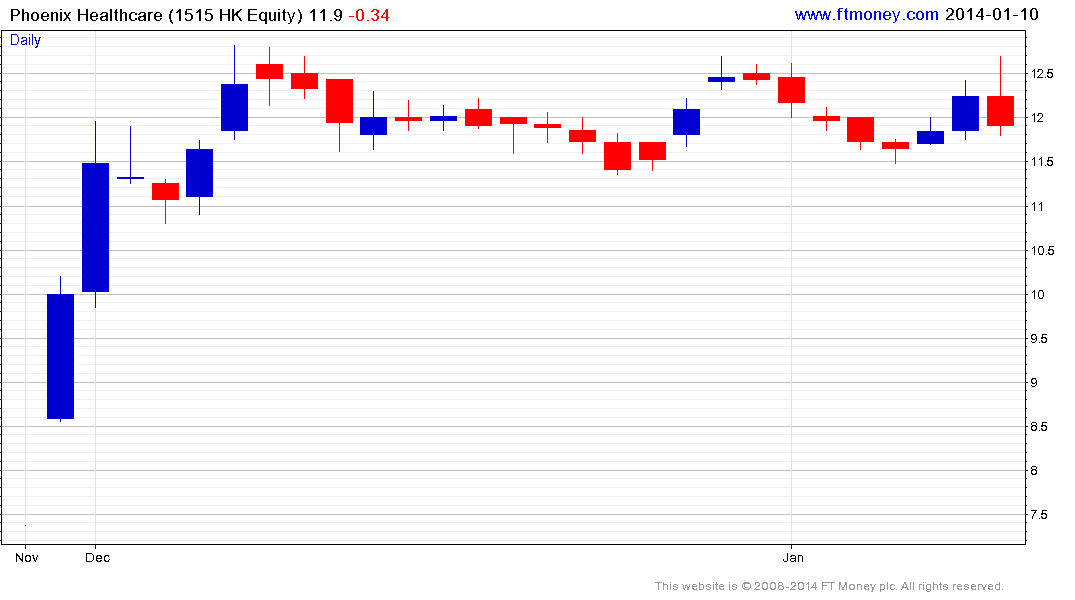 Phoenix Healthcare owns a group of private hospitals and IPOed in November. The share price has been relatively static since.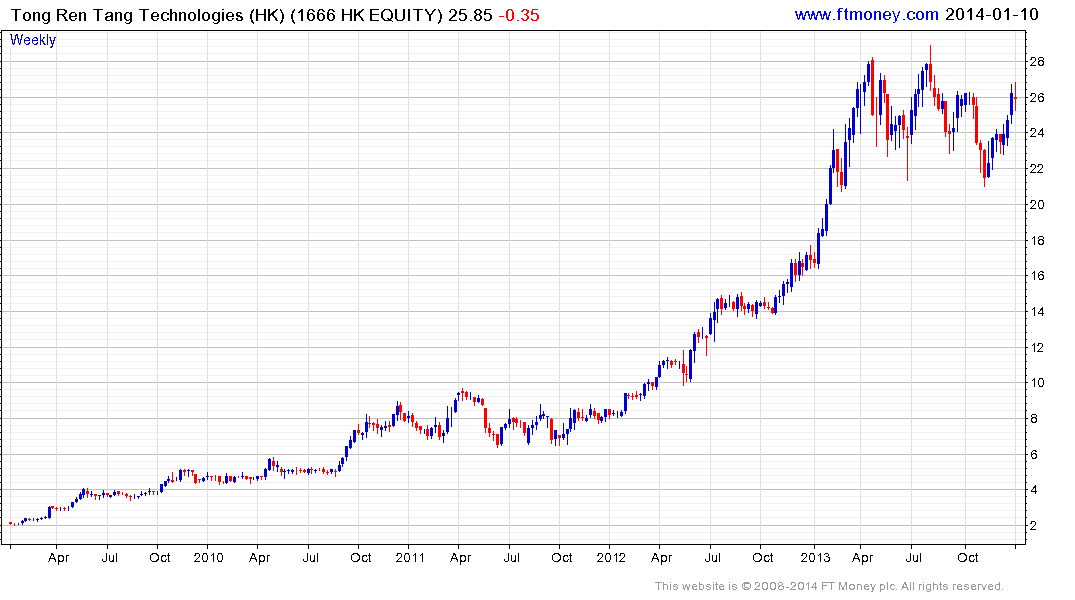 Tong-Ren Tang Technologies has lost momentum over the last year and will need to sustain a move to new highs in order to reassert medium-term demand dominance.
Back to top