China Stocks Rise Most in Week on Banks New Business Prospects
This article from Bloomberg news may be of interest to subscribers. Here is a section:
"The market seems to be pricing in that the possibility that the regulator would allow banks to enter the brokerage space," said Gerry Alfonso, a China equity sales and trading director at Shenwan Hongyuan Group Co. in Shanghai.

Banks also gained after the government said it will allow regional authorities to convert some high-yielding debt into municipal bonds.
Liberalisation of the financial sector remains a key policy objective of the Chinese administration. Allowing the major banks to participate as brokers and perhaps more importantly as originators and underwriters is an additional step in that direction. The major banks have the heft in terms of their balance sheets to compete aggressively in financial markets. While it would be tempting to first think about the stock market, this development is much more important for the bond markets. Expanding the number of primary dealers not least for the still underdeveloped municipals sector is a major financial sector innovation.

At a well-publicised press conference on Friday, the Minister of Finance Lou Jiwei spoke about the problems in the local government debt markets and also about what the government is doing about it.

"China's local government debt problem is a fact," Lou said, "the government is guarding against regional financial risks."
"On the whole," he said, "the risk of China's local government debt is controllable."

A subscriber sent me this snippet from a report without mentioning the source so I cannot verify the details. However if the contention that the Chinese government is preparing to ensure a smooth debt rollover for expiring local government loans and bonds this year, it removes some of the risks investors are most worried about.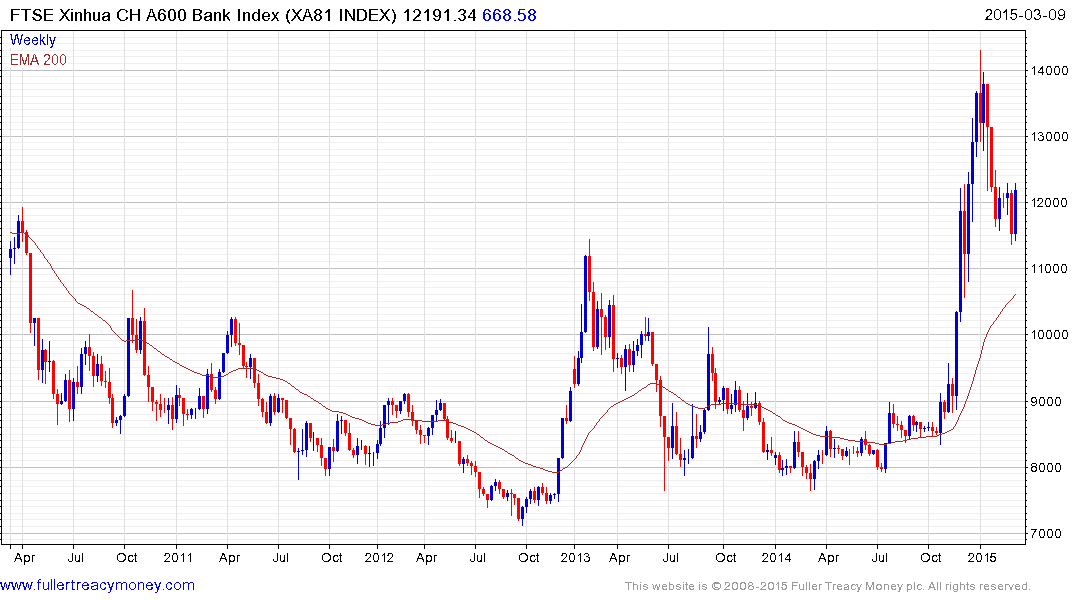 The FTSE Xinhua China A600 Index found support above the 200-day MA today and a sustained move below it would now be required to question medium-term scope for additional upside.
The banks may now experience catch up potential relative to the brokers which had surged on the back of the opening of the Shanghai Hong Kong Stock Market Connect.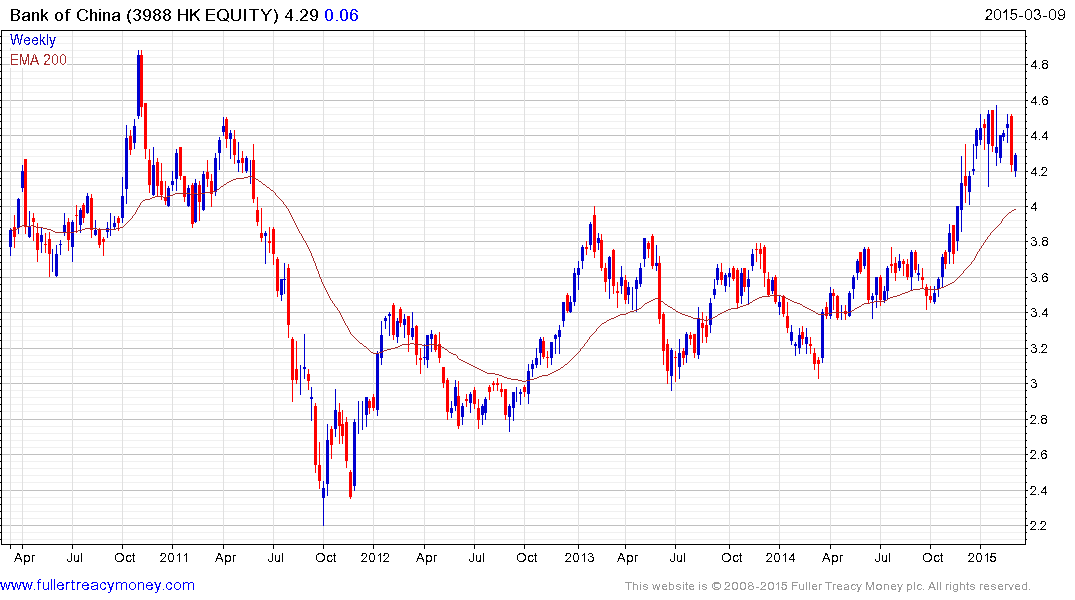 Bank of China's Hong Kong listing found support today in the region of the 200-day MA.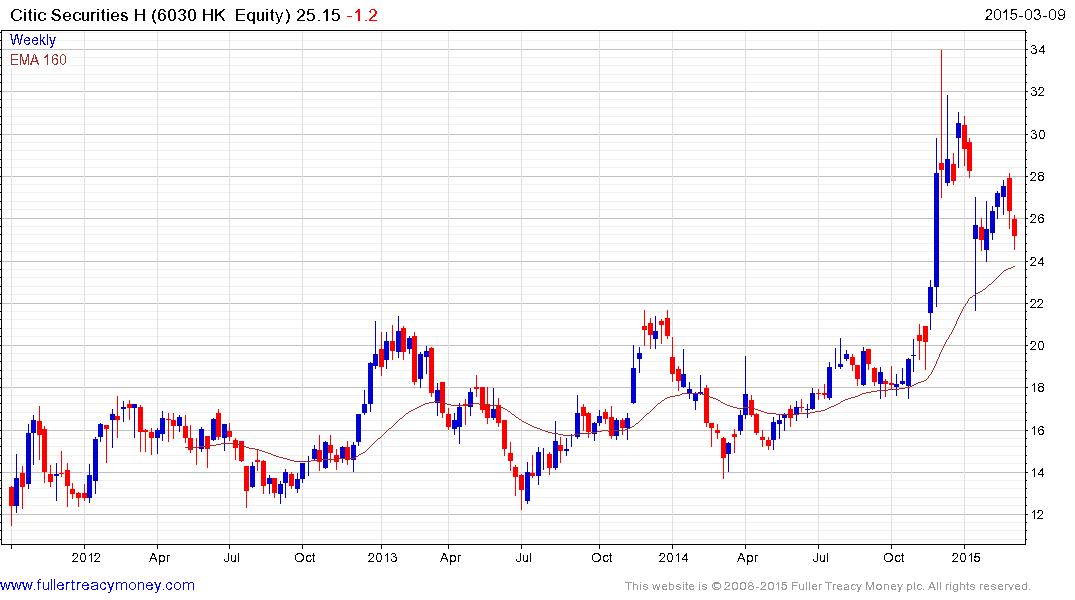 Citic Securities also found support in the region of the 200-day MA.
Back to top