China Stocks Jump Most Since July Amid Record Foreign Purchases
This article by Jeanny Yu for Bloomberg may be of interest to subscribers. Here is a section:
Beijing's efforts to talk down commodity prices and impose more control over financial markets have sent investors into more defensive assets such as consumer stocks with steady cash flows. Liquor giant Kweichow Moutai Co., mainland's biggest stock, rose 6% after Chinese media outlets reported its parent company aimed to double revenue by 2025.


"Beijing's crackdown on commodity prices has forced more funds to seek shelter," said Zhang Gang, a Central China Securities strategist. "Stocks such as Moutai are attractive given its stable earnings outlook and relatively reasonable valuation following this year's correction."
Two pieces of news on China hit the headlines today. The first is that Goldman Sachs and ICBC have formed a joint venture for wealth management clients. The second is the central bank is at least comfortable with the current strength of the Renminbi and may be inclined to allow it to appreciate further. Both are positive for asset prices.
Giving Goldman Sachs greater opportunity to profit from the Chinese market also provides lobbying cover for Chinese interests in Washington which is no small consideration. That holds out the prospect that US relations which China are on the cusp of improving or at least reaching a status quo.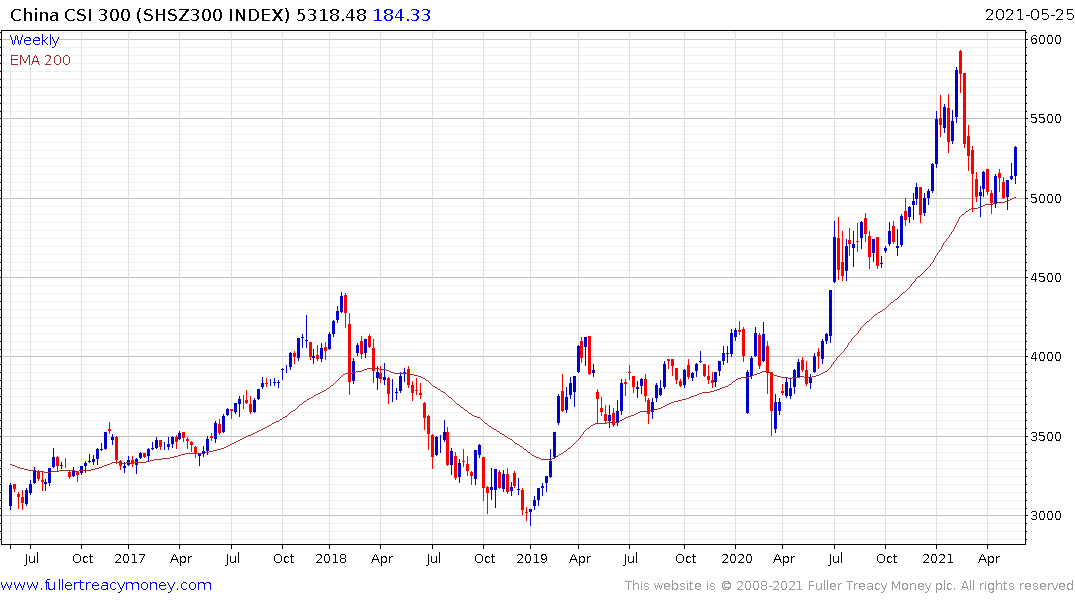 The CSI 300 rebounded impressively from the region of the trend mean today and the strength of the currency is likely to continue to encourage capital inflows. The good news for regional economies is they keep a close eye on the renminbi as a benchmark for their own currencies.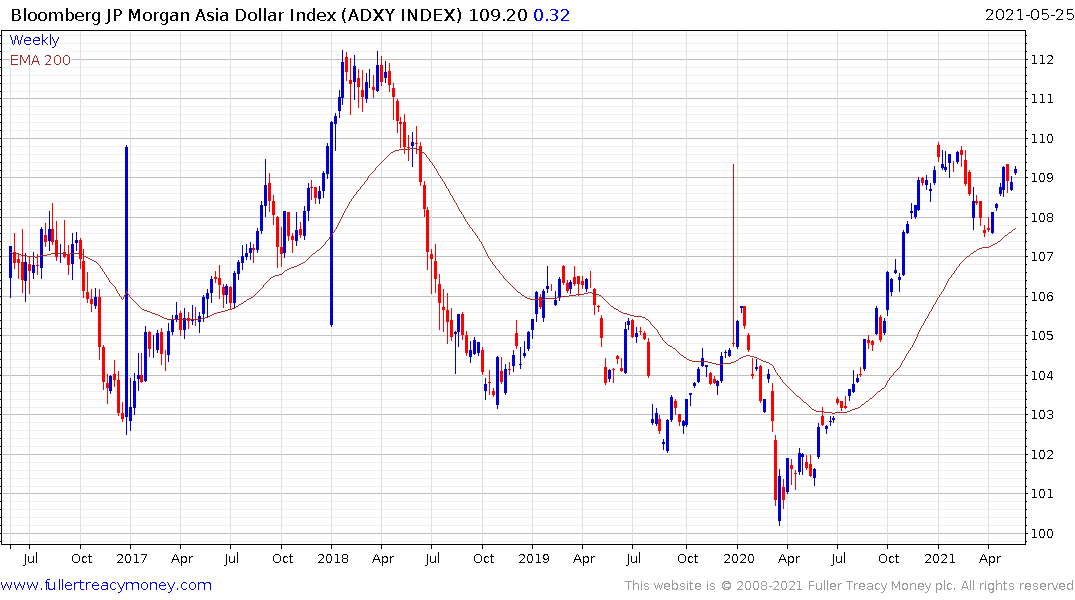 The Asia Dollar Index is bouncing from the region of the trend mean and remains on a medium-term recovery trajectory.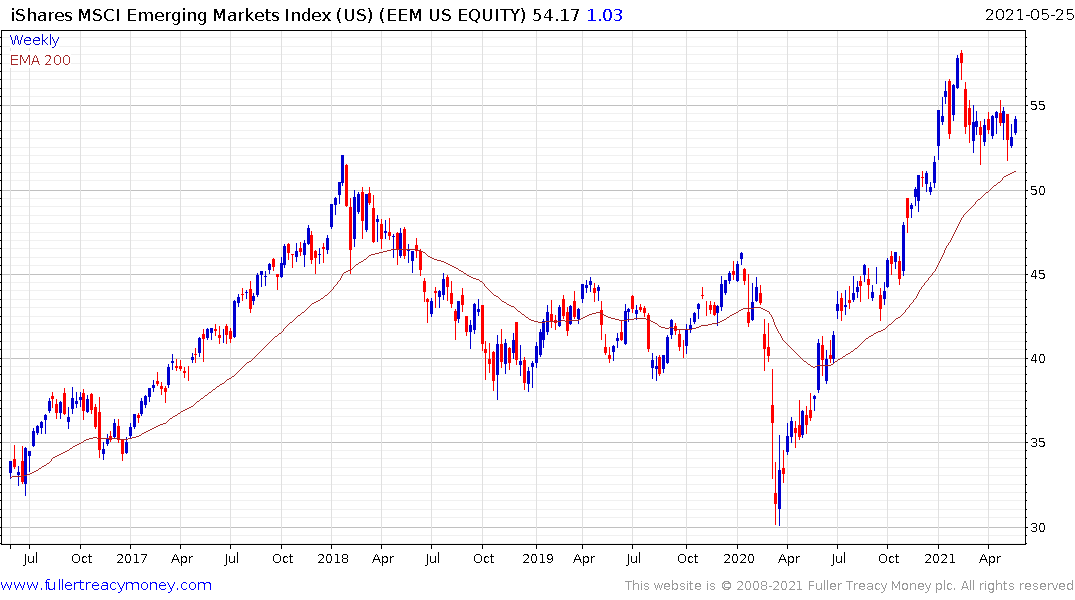 If Chinese stocks are back on a recovery trajectory, that is also positive for the broader MSCI Emerging Markets ETF. The price is currently firming from the region of the previous all-time high.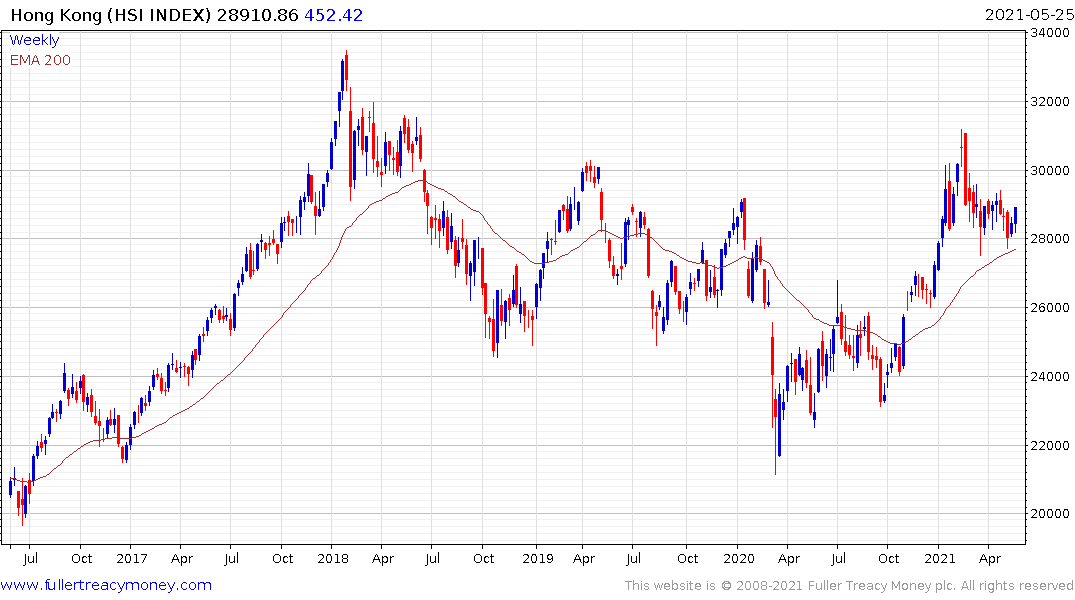 The Hang Seng Index is also now firming from the region of the trend mean.
Back to top