China Stimulus Trade Gains Momentum as Stocks, Yuan Advance
This article for Bloomberg may be of interest. Here is a section: 
"The focus will be if the Chinese authorities deliver, and whether what is delivered surpass expectations or not," said Redmond Wong of Saxo Capital Markets HK Ltd. "Investors have become impatient with incremental measures and want a more expansive and aggressive package in one go."

The government is finally starting to act — there are the rate cuts, and Beijing is said to be preparing a host of measures to boost the economy and the struggling property sector. The key, though, is that investors and companies want a comprehensive package rather than piecemeal measures.

Strategists and investors are already guessing as to the nature of the measures. Bets are mounting that loan prime rates will be cut next Tuesday. Macquarie Group Ltd. expects a 10-basis-point reduction in the one-year rate and a 15-basis point decline in the five-year. 
China is one of the major levers of global liquidity. The extent to which they are willing to support their economy will play a significant role in speculative interest globally.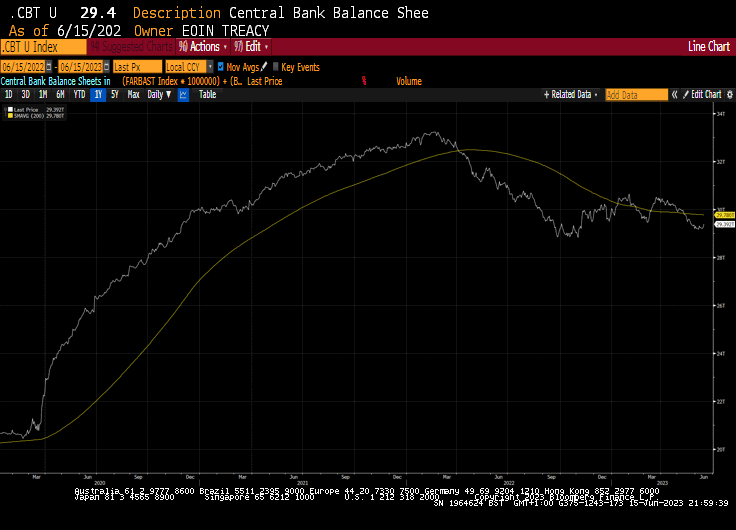 The total assets of central banks chart has turned upwards following three months of declines. That's due to Bank of Japan largesse and dollar weakness amid continued balance sheet run off in the ECB and the USA.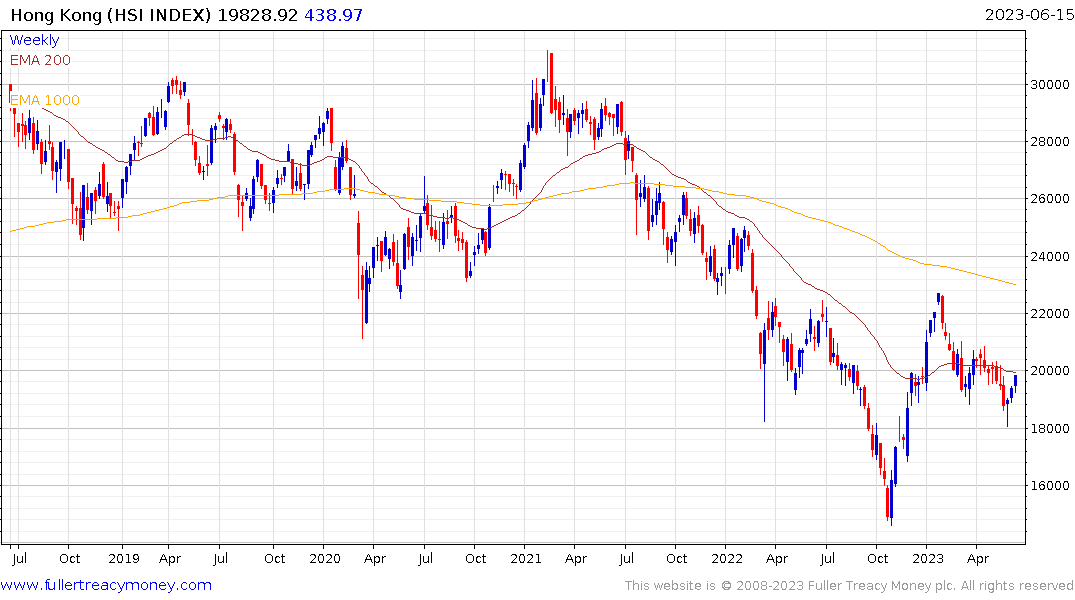 The Hang Seng has rebounded over the last three weeks to test the sequence of lower rally highs and the region of the 200-day MA. A sustained move above 20,000 would confirm a return to medium-term demand dominance. 
Back to top