China Said to Mull Turning Tutoring Firms Into Non-Profits
This article from Bloomberg may be of interest to subscribers. Here is a section:
China is considering asking companies that offer tutoring on the school curriculum to go non-profit,
according to people familiar with the matter, as part of a sweeping set of constraints that could decimate the country's $100 billion education tech industry. Shares sank.

In rules currently being mulled, the platforms will likely no longer be allowed to raise capital or go public, the people said, asking to not be identified because the information is not public. Listed firms will also probably no longer be allowed to invest in or acquire education firms teaching school subjects while foreign capital will also be barred from the sector, one of the people said.


Capitalism with Chinese characteristics is rapidly morphing into a "heads I win, tails you lose" mentality. If a company is successful, they had better have strong central government sponsorship or they are likely to fall foul of heavy-handed regulation.
The challenge for companies like Tencent and Alibaba is they had friends in the last regime but found themselves out in the cold following the Xi faction's rise to power.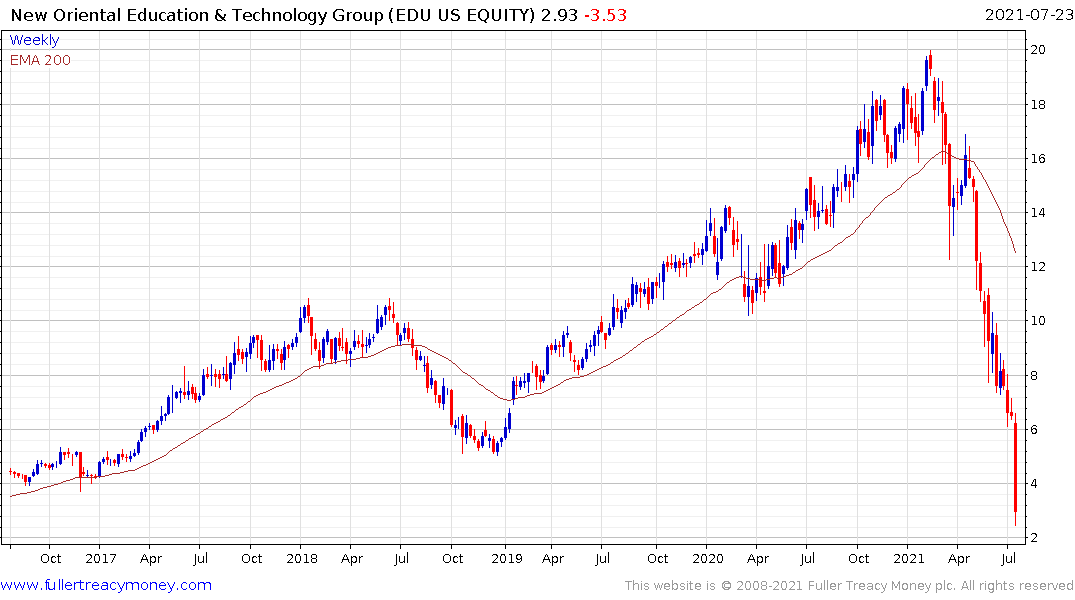 Most teachers in China make additional money from tutoring. With large numbers of students and high demand for the small number of spaces available, demand for an edge in exam taking is high. Destroying a company's business model is not going to change that.
This is just the latest in a litany of examples of how successful companies become targets for government opprobrium simply for being successful. Investors need to remember that the trajectory in standards of governance matter. China's standards of governance are trending lower and it is an increasingly hostile environment for minority shareholders. I find it interesting that many investors will refuse to invest in Russia but have no such qualms about China. The reality is China's standards of governance are trending lower quicker than Russia's.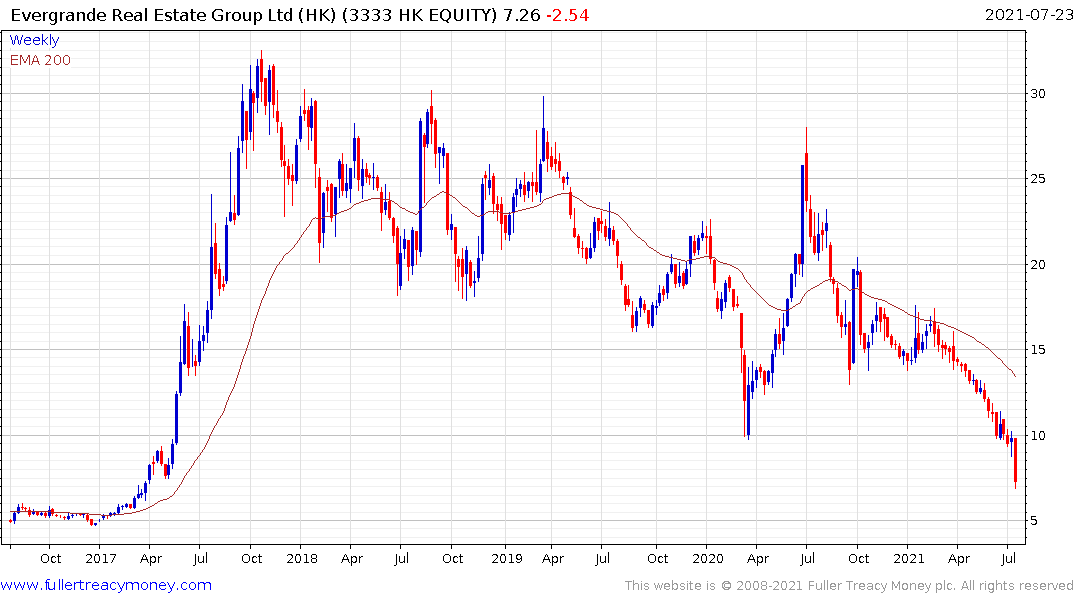 The shenanigans currently underway in attempting to rescue Evergrande, the largest debt issuer in the emerging markets, also bears close scrutiny.


China's US Dollar high yield spreads continue to rise and that is also causing contagion in the wider Asian high yield market. The big question for investors is how well connected Evergrande's investors are. So far, there has been scant regard for the potential impact of one of the world's biggest corporate debtors defaulting.
Back to top