China's Steel Plan Puts Challenge to Australian Iron Ore Miners
This article from Bloomberg may be of interest to subscribers. Here is a section:
China has already been moving steadily to secure iron ore resources. Some of its overseas mines include Sinosteel Corp.'s Channar mine joint venture in Australia and Shougang Group Co.'s Marcona project in Peru. But the focus is on Guinea, where some of China's biggest state-owned firms are close to getting the go-ahead to develop Simandou, the world's largest untapped iron ore deposit.

"It's entirely feasible that China could raise its self-sufficiency in virgin and secondary iron units to 45% from its current level of just over 30% if it successfully develops the Simandou project," said Navigate Commodities co-founder Atilla Widnell.

To reach 45%, Simandou has to produce 200 million tons a year to displace imports from other countries, said Widnell. Still, "it may be a stretch" to achieve that level by 2025 given geographical challenges in the area, and he estimates that with the current pace of development, the goals will be reached by 2030.
Ownership of Simandou has been a point of contention for much of the last decade. Payments to politicians by Rio Tinto eventually resulted in the company selling all of its interest to Chinalco in 2017. That provided China with full ownership of the asset bloc and it has no issue with making payments to politicians to ease the development of the mine.
It is inevitable that China will do whatever is necessary to reduce dependency on imported basic resources. Of course, the other side of that equation is exporters will increasingly look disapprovingly on efforts to acquire undeveloped resources. China will likely find it much more difficult to buy Australian and Canadian mines going forward.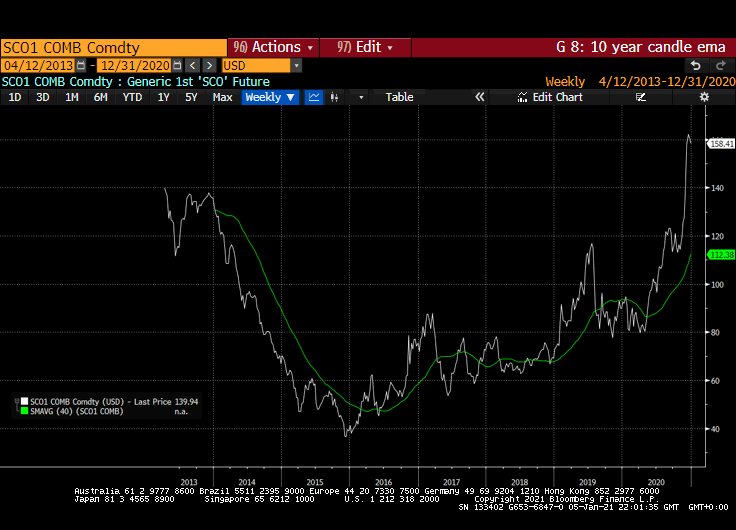 Iron prices are back in the region of the 2012 peaks and some consolidation of recent gains appears to be underway.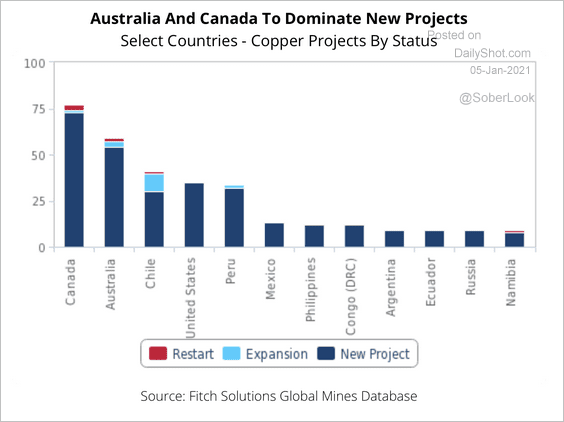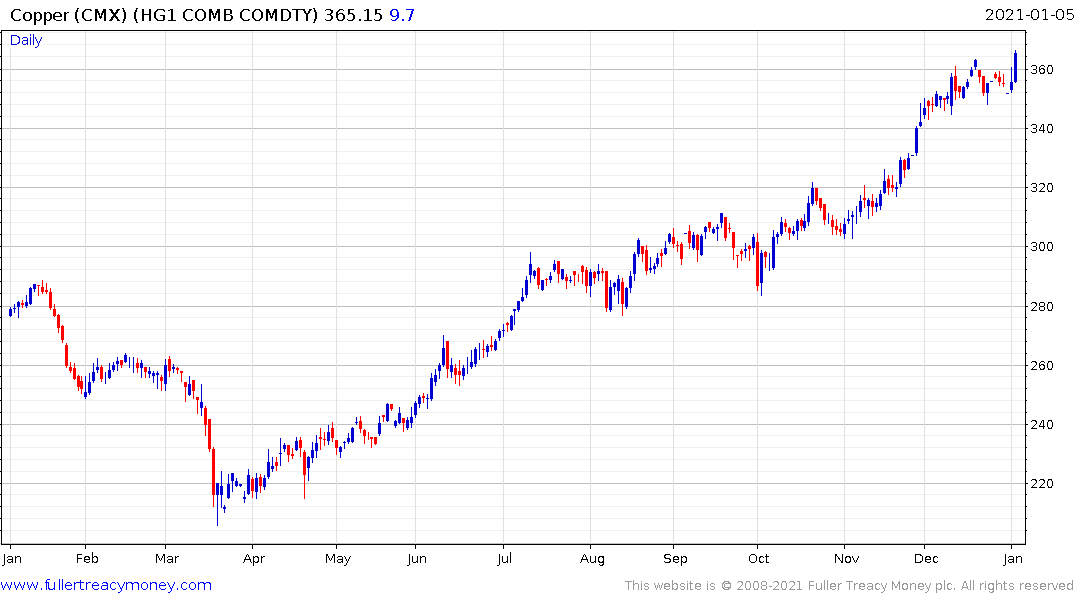 Meanwhile Australia and Canada are likely to be where the majority of new copper supplies originate. Copper prices has been pausing in an orderly manner for the last month and firmed inside the range today.
Back to top