China's property problem: Not as bad as you think, but bad enough
This article from www.lowyinterpreter.org may be of interest to subscribers. Here is a section:
The investment bank CLSA recently conducted a survey of 609 projects nationwide. By physically visiting the sites by day and night, watching the lights go on, noting decorations and talking to guards, they calculated an estimate of 15% vacancy rate in apartments built since 2000. That implies about 10 million empty units nationally, considerably less than feared (one report had suggested implausibly that 64 million homes lay empty). Still, 15% is high, more than Las Vegas and considerably more than the US at 10% overall.

Adding construction already underway, CLSA say China's vacancy rate will hit 20% and could go even higher unless developers immediately curb new starts. Vacancy is heavier in small cities, already nudging 20%. The ghost cities are altogether worse.

And

Indeed, officials are saying demand may be peaking, and that's what the market today worries about. CLSA, which is not known as especially bearish, thinks small cities may need to collapse construction by a shocking 60% over the next few years. These cities consume 70% of materials used in all residential construction, which accounts for half of all steel use. Do the maths: that's a 20% impact on steel demand.
The above quotes from CLSA offer some valuable perspective on just how large China's excess supply problem in the property market is. As developers cut prices, sentiment towards the sector is unlikely to be as bullish as it has been over the last few years and most pressure is likely to be felt outside the small group of Tier 1 cities. The performance of the cement and steel sectors should also offer some insight for how well this well publicised issue has been discounted by investors.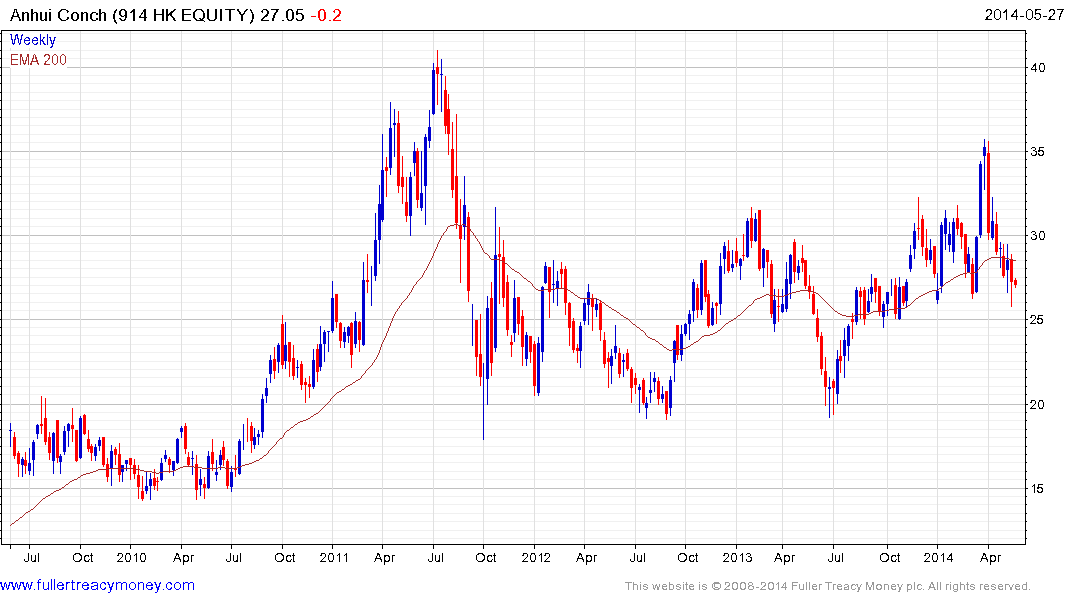 Anhui Conch Cement (Est P/E 9.51, DY 1.61%) failed to sustain the breakout to new two-year highs in March and has returned to test the HK$25 area. It bounced from that area last week but will need to at least hold in this if a further test of underlying trading is to be avoided.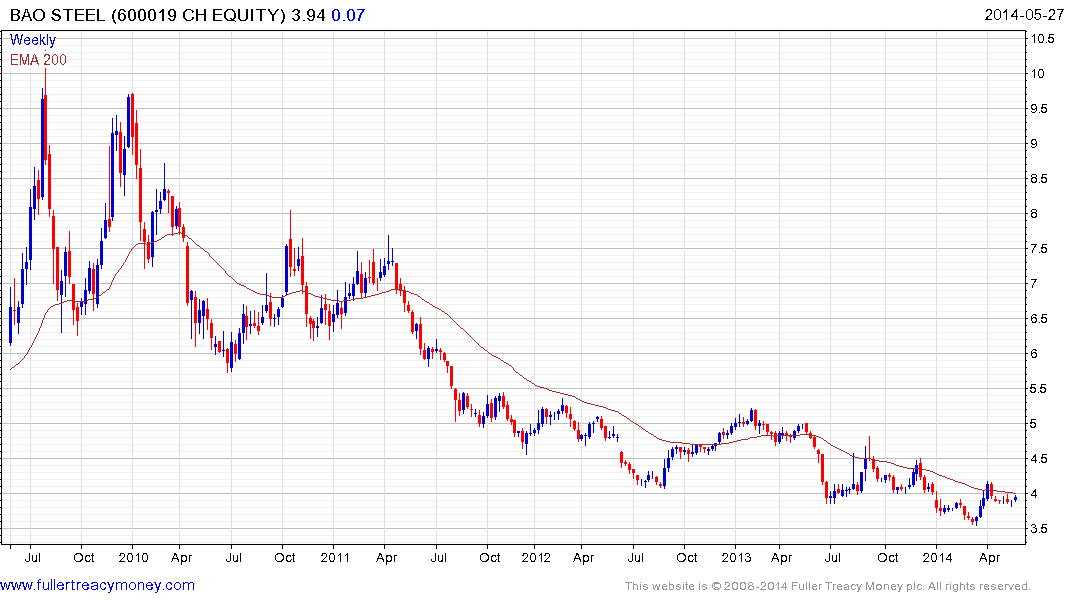 None of China's major steel companies are listed outside the mainland. Baoshan Iron & Steel (Est P/E 9.54, DY 2.54%) has held a progression of lower rally highs since 2009. It hit at least a short-term low in March and has been ranging below the 200-day MA for much of the last six weeks. A sustained move above CNY4 would break the progression of lower rally highs and begin to suggest that demand has returned to dominance beyond the short term.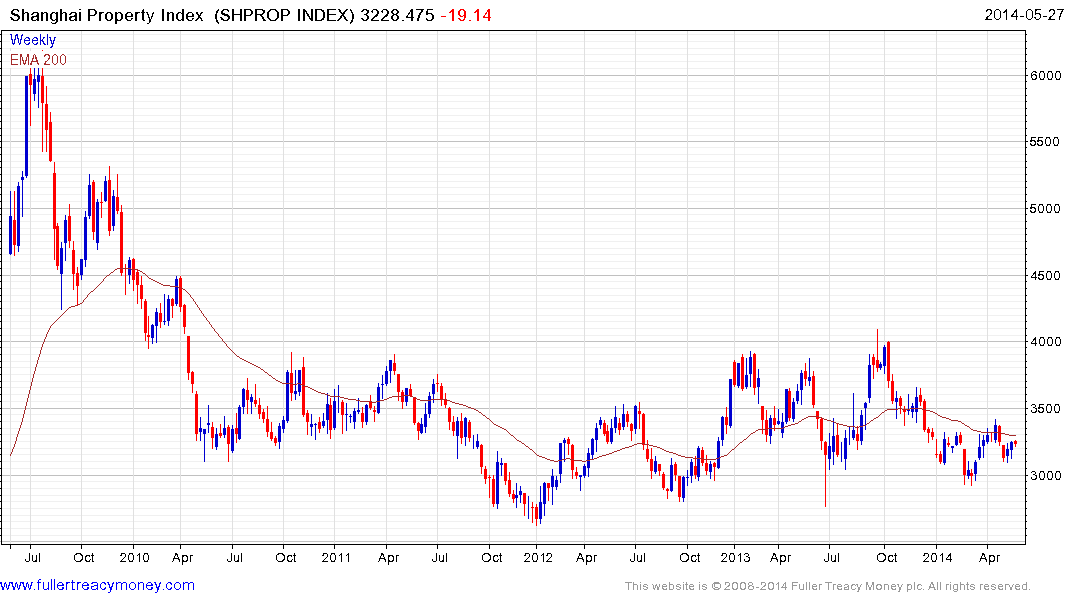 The Shanghai Property Index is currently trading at the lower side of an almost four-year range.
The above charts illustrate how difficult an environment has been present for the last four years but equally a catalyst is required to spur investor interest.
Back to top