China's Economy Slows Again, Adding Pressure for Policy Action
This article from Bloomberg news may be of interest to subscribers. Here is a section:
Industrial output rose 4.4% from a year earlier in August, the lowest for a single month since 2002, while retail sales came in below expectations. Fixed-asset investment slowed to 5.5% in the first eight months, with the private sector lagging state investment for the 6th month.

The data add support to the argument that policy makers' efforts to brake the slowing economy aren't sufficient as the nation grapples with structural downward pressure at home, the risk of yet-higher tariffs on exports to the U.S. and now surging oil prices. Nomura International Ltd. said this all raises the likelihood that the People's Bank of China will cut its medium-term lending rate on Tuesday.
China's monetary and fiscal policy arms are walking a tight wire between overstimulating the property market, which already has bubbly characteristics, versus trying to support flagging growth in the industrial sector which is hurting from the global slowdown and the trade war. The devaluation of the Renminbi is a partial solution but there is a clear need for more conclusive action to support the economy not least because a weaker currency stokes inflation for such a large commodity importer.
The uptick in inflationary pressures resulting from plagues and pestilence has already resulted in tariffs being reduced on a needs-must basis for pork and soybeans. That should help to defray some of the risk of stagflation however, higher oil prices represent a threat which is less easy to deal with.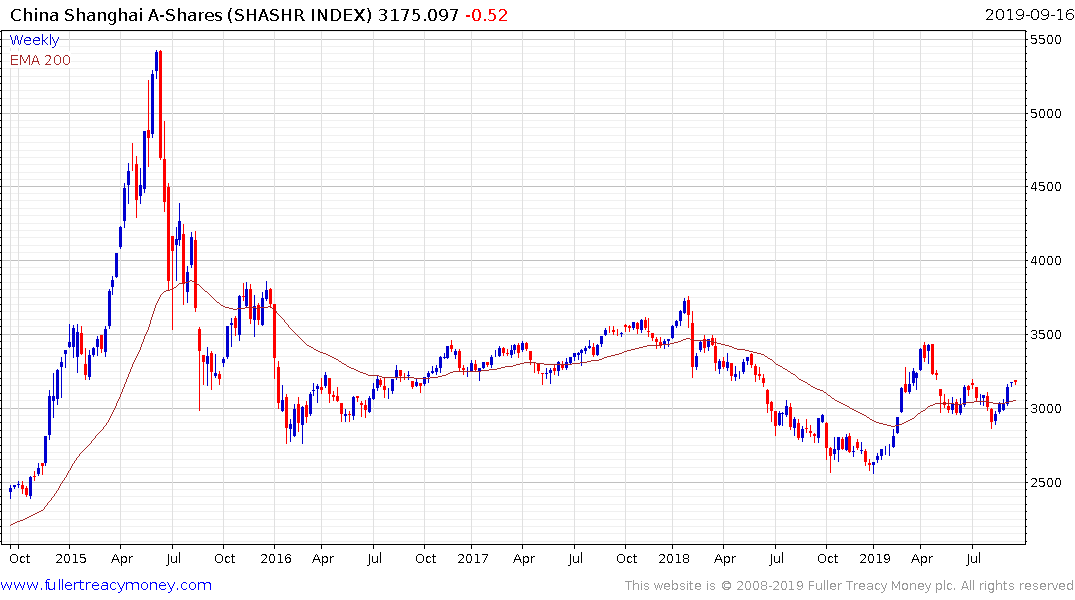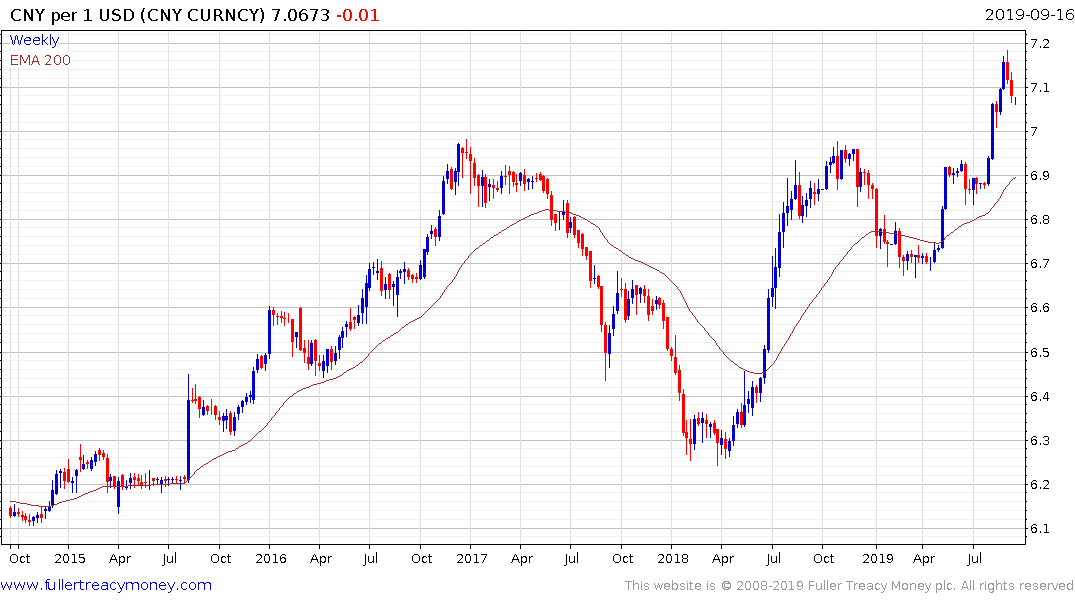 While the stock market continues to benefit from outright government support, I suspect the copper price is a better barometer of the Chinese government's willingness to stimulate the traditional growth engines.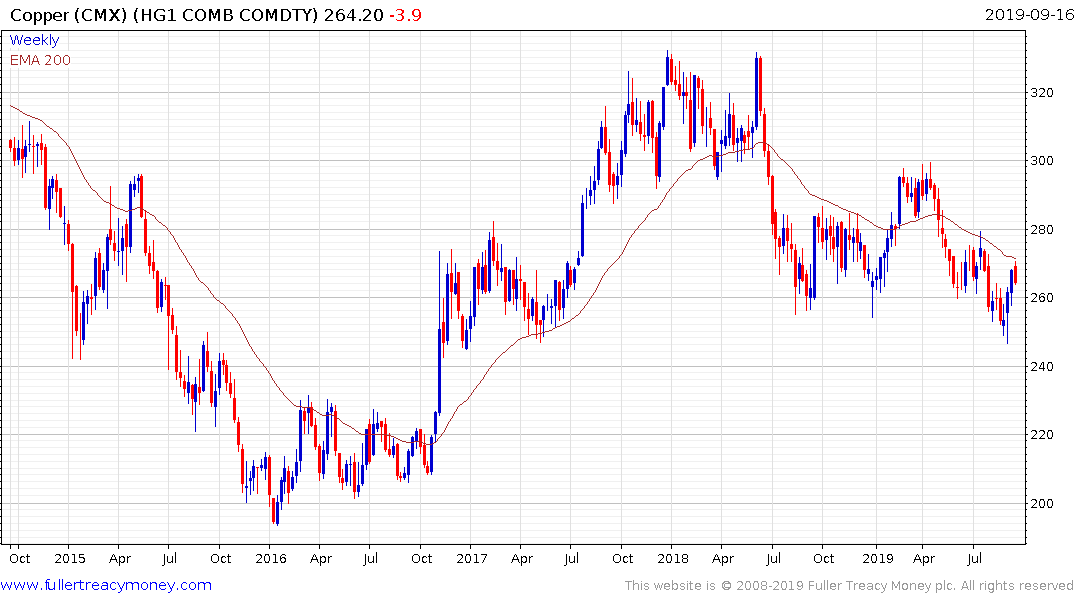 For now, the price is still trading below the trend mean and pulled back from the $2.70 area today to confirm near-tern resistance. A sustained move above $2.75 will be required to confirm a return to demand dominance.
Back to top