China's Covid-Zero Strategy Risks Leaving It Isolated for Years
This article from Bloomberg may be of interest to subscribers. Here is a section:
In the short term, Chinese leaders have an incentive to maintain strict controls at least through next year: They don't want any major outbreaks derailing the Winter Olympics or clouding a once-in-five-year Party Congress at which President Xi Jinping is expected to get a third term in office. The problem, however, is the rising economic and political costs in maintaining that policy indefinitely, particularly as the virus spawns new variants that can breach restrictions more easily.

"China will have to pivot from its containment strategy, sooner or later -- you can stay Covid Zero for a while, but you can't stay Covid Zero forever, because the virus swoops in before you know it," said Chen Zhengming, an epidemiology professor at the University of Oxford. "My worry is that they won't actively pursue a tactic change as Covid Zero has become an entrenched mentality. Especially when you hold officials accountable, no one dares to go easy on the outbreak."

Right now it's nearly taboo in China to even suggest a different approach. In a commentary published over the weekend by a health news app run by the official People's Daily newspaper, former health minister Gao Qiang called for stronger measures to keep the virus out of China while blasting the U.S.,
U.K. and other countries for easing too early.

"Their sole reliance on vaccination and pursuit of the so-called 'co-existence with the virus' have led to a resurgence of the virus," he wrote. "This is a misstep in Covid decision-making caused by the deficiencies in their political mechanism and the result of upholding individualism."
China's spreading lockdowns are already having an economic impact as coastal manufacturing centres deal with a sudden shortage of workers. The longer lockdown orders remain in place the greater the potential the government will need to provide additional monetary assistance.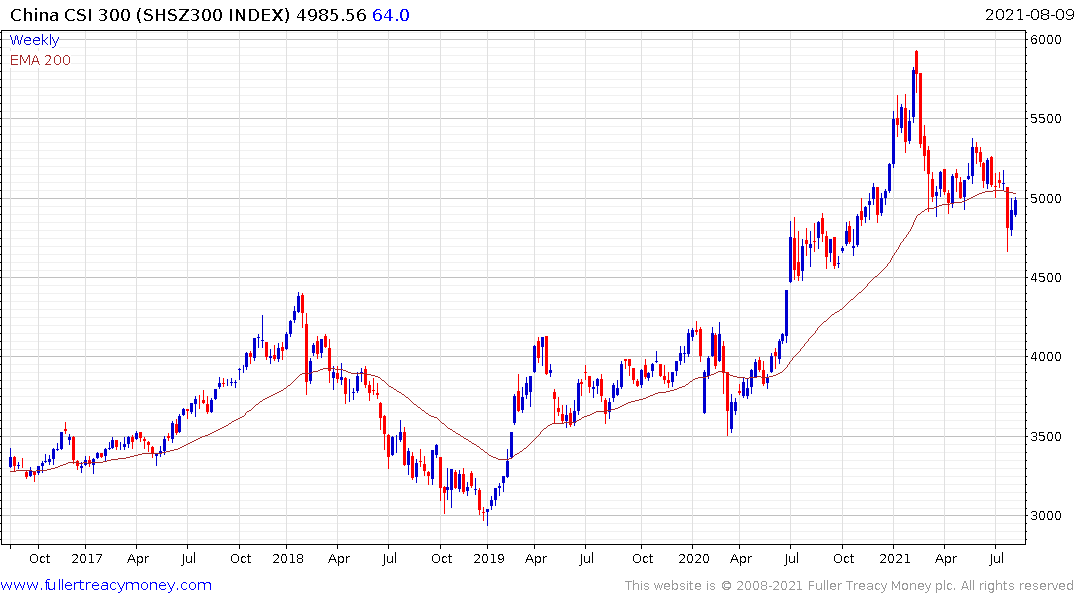 The mainland stock market continues to rebound as the government attempts at allay fears that it is targeting value creation. Nevertheless, a clear signal from government that it supports asset price appreciation in the market will be required for the medium-term to resume.


Meanwhile Moderna's stock continues to accelerate higher following the announcement Australia has fully permissioned the shot.
Back to top