China's Ambitious GDP Goal a Boost to Slowing World Economy
This article from Bloomberg may be of interest to subscribers. Here is a section:
"What China publishes as a target and what they actually aim to achieve are two separate things," said Freya Beamish, head of macro research at TS Lombard. "The actual number will be published close to the target. But the reality could be significantly weaker."

China's economic links with Russia and Ukraine are a small part of its overall foreign trade and investment, so Beijing may calculate that it can largely insulate its economy from global instability, as it did during the global financial crisis and coronavirus pandemic.

"China has tended to capture larger shares of global trade when there are global problems," Huang said. "They may have been lulled into a feeling that the Ukraine situation won't hurt them."

Beijing has pledged to accelerate fiscal spending without increasing debt by using unspent funds from previous years and state-owned enterprise profits. The funding from such sources mean the stimulus will be relatively small-scale.

"The government's growth target is probably the upper edge of what China can reasonably achieve without large-scale stimulus," said Adam Wolfe, an economist at Absolute Strategy Research in London. "It's much more of a stretch target than last year's."
China's growth target will need to be supplemented by liquidity provision if it is to be achieved. That's particularly true given the macro background of undefinable ripple effects from cutting Russia off from Swift.
Russian businesses are reported rushing to open accounts in China and avail of the UnionPay as an alternative to Visa or Mastercard. There is also some speculation that China's CIPS will be repurposed as a full alternative to SWIFT.
Meanwhile Hong Kong recorded 25,000 new cases of COVID today amid the spreading outbreak. The risk is Hong Kong's experience will be replicated across more cities on the mainland.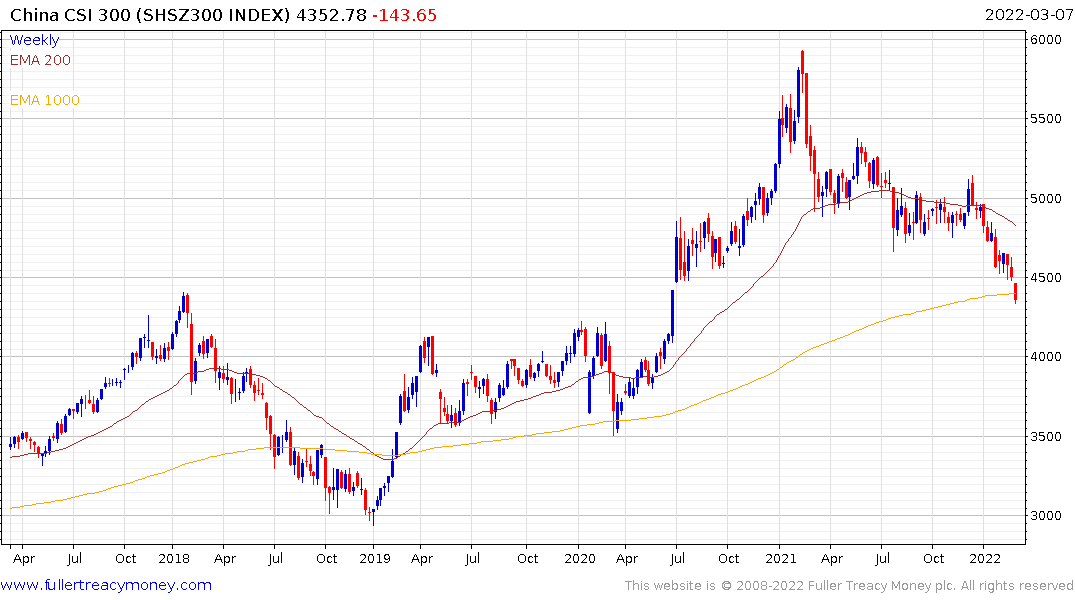 The CSI300 broke lower today to close below the 1000-day MA. A clear and sustained move above the 200-day MA will be required check the downtrend.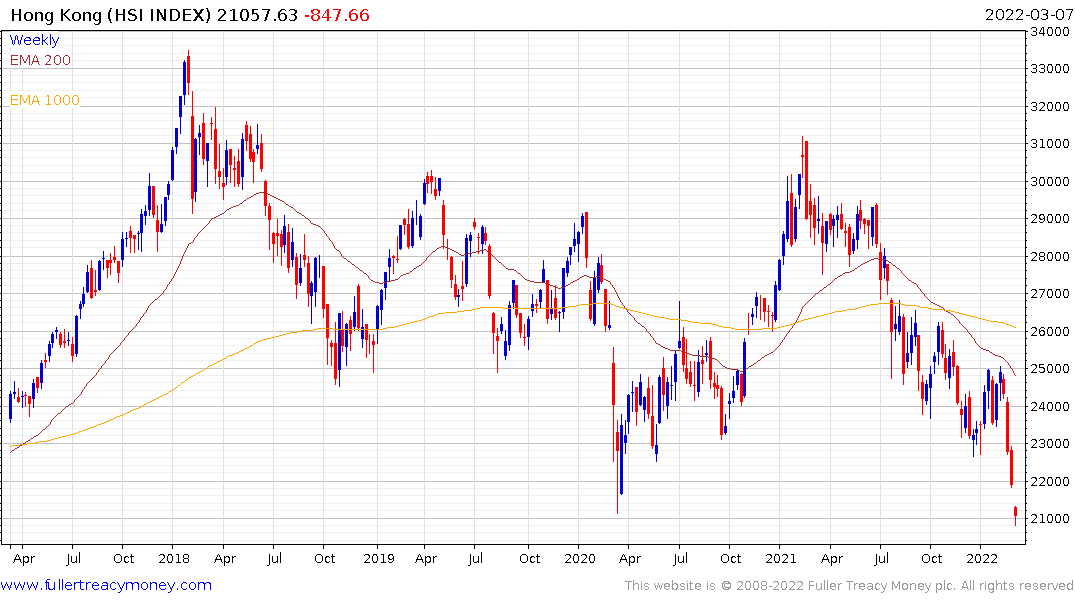 The Hang Seng has dropped steeply for three consecutive weeks and is short-term oversold.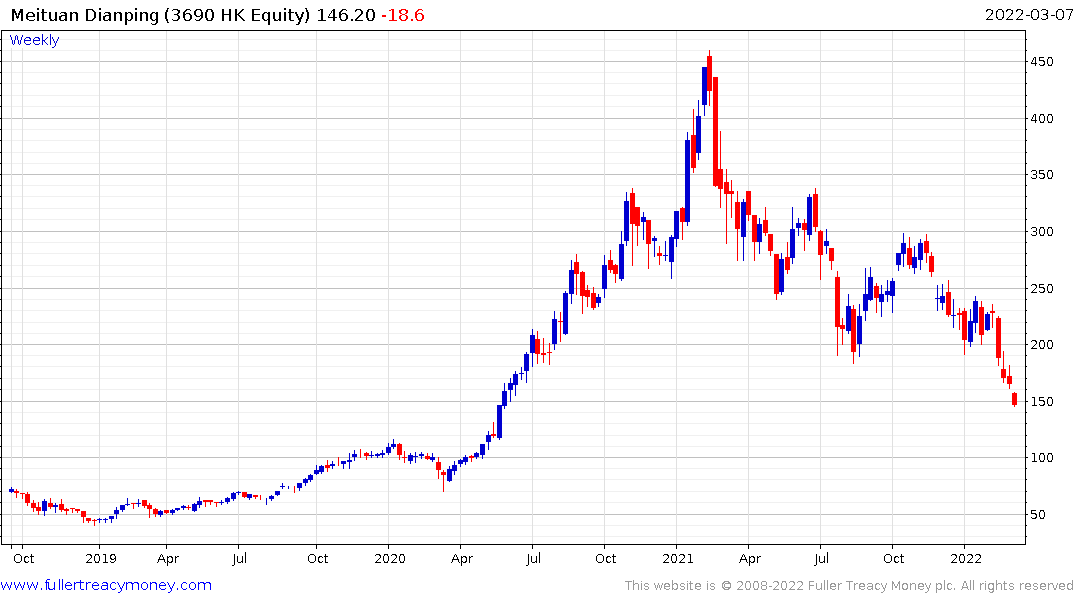 The order to food delivery companies to cut prices continues to weigh on Meituan but is also a warning for the wider "new economy" sector that the purge is still underway.
Back to top