China Property Cooling Prompts Revival of Builder Bonds
This article from Bloomberg news may be of interest to subscribers. Here is a section:
The central bank in May called on the nation's biggest lenders to accelerate the granting of mortgages to first-home buyers. Some Chinese cities, including the northern city of Hohhot and the eastern city of Jinan, have started to relax property curbs to stimulate the local market.

​Allowing bond sales by property companies is part of government easing measures along with the removal of property curbs and the support of mortgage lending, according to Frank Chen, head of China research at CBRE Group Inc., a commercial real-estate services company based in Los Angeles.

"The revival of property bonds is the right move in the long run," given real estate's close ties to many industries including cement, steel and even banking, said Chen in Shanghai. "Property is the single most important sector to the Chinese economy."
Relaxing of some of the strictures that have been imposed on property developers is a positive development from the perspective of the stock market since they represent such a large direct and indirect component of its market cap.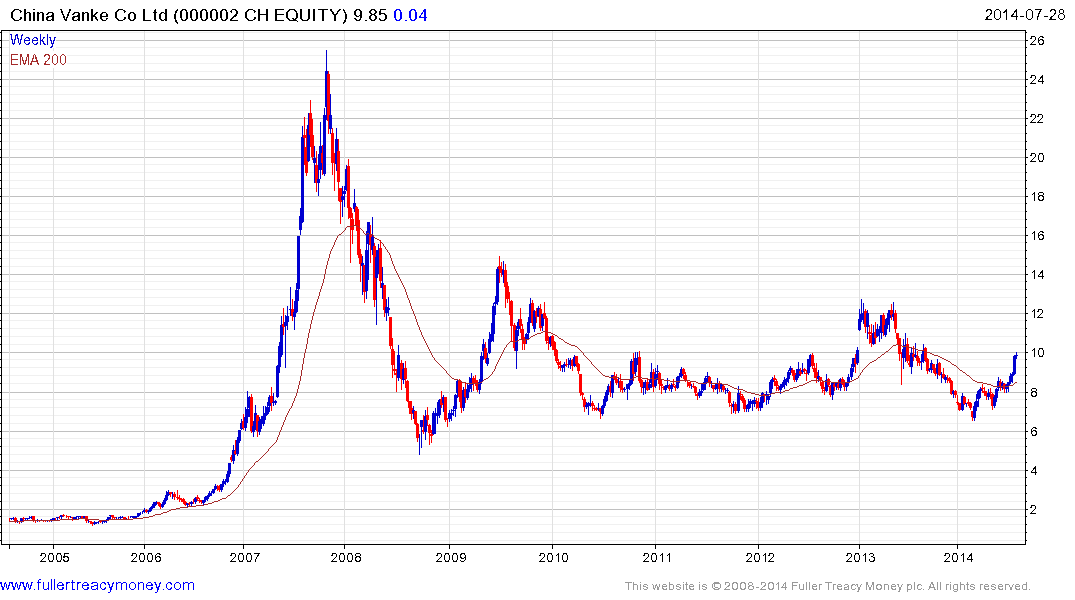 China Vanke is currently rallying from the lower side of a more than 5-year range. This is lending support to the recent positive performance of the Shanghai Property Index


The S&P Citic 300 Materials Index rallied today to break its long progression of lower rally highs suggesting the easing of property development rules is having a wider effect than on related sectors.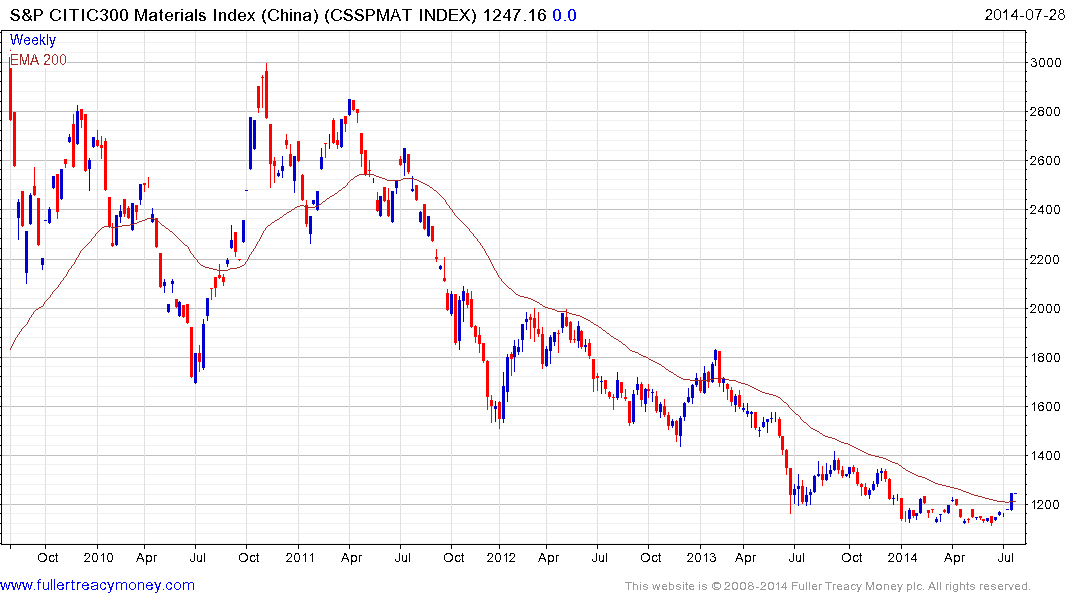 Anhui Conch is the largest share in the sector and continues to range with an upward bias. Mainland listed Bao Steel has a similar pattern to the index.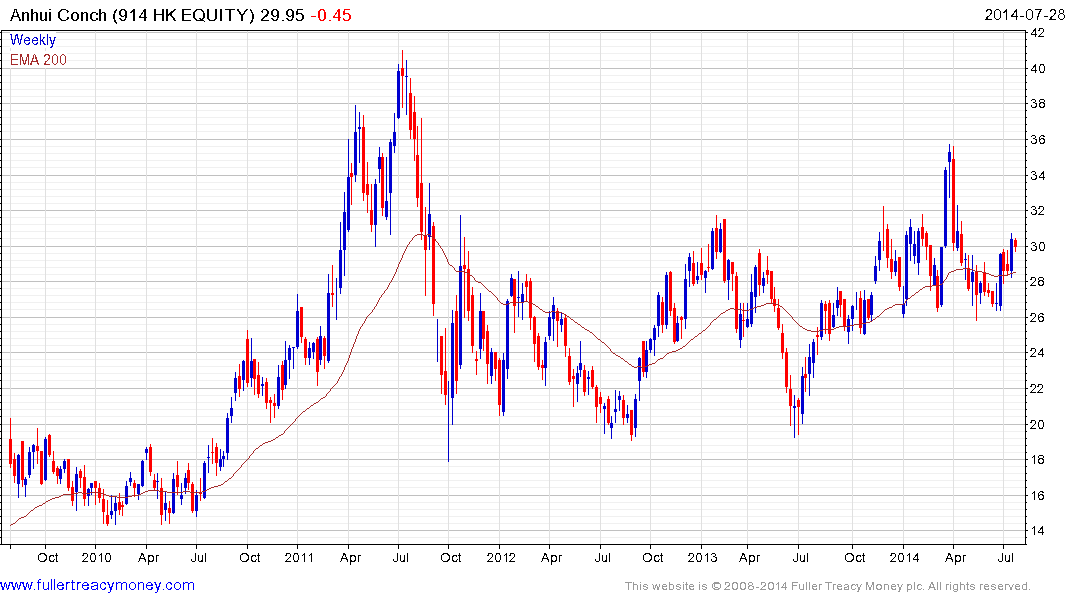 Jiangxi Copper has interests in copper, gold and rare earth metals. The share has found support in the region of HK$12 on a number of occasions since 2011 and rallied last week to break an 18-month progression of lower rally highs.

Back to top