China Mulls Seizing Builders' Idle Land to Fund Frozen Projects
This article from Bloomberg may be of interest to subscribers. Here is a section:
The proposal, which is still under discussion and could change, would take advantage of Chinese laws allowing local governments to wrest back control of land sold to real estate companies if it remains undeveloped after two years, without compensation. That would give authorities more leeway to direct funds toward uncompleted homes, potentially to the detriment of creditors who would lose claims on some of developers' most valuable assets.

While officials would have bandwidth to adjust the process to suit local conditions, a typical scenario would involve seizing land from a distressed developer and giving it to a healthier rival, which would in turn provide funding to complete the distressed developer's stalled projects, the people said. The government could also rezone the seized land in some cases to increase its value, the people added, asking not to be named discussing private information.

The proposal is one of several measures under consideration as Xi Jinping's government tries to prevent turmoil in the housing market from fueling social unrest and derailing the broader economy. The focus on completing projects is the latest sign that policy makers are prioritizing homeowners over bondholders, who have been burned by a record number of defaults by real estate giants including China Evergrande Group.
Placating the people who have paid deposits and have not taken delivery of their apartments is a national priority as protests spread. Funding property development has been a challenge of the last decade as the government has closed off routes to speculation. Worries about overvaluation have been present for years but the government has not found a way to deflate the bubble with toppling the economy.
Making retail buyers whole will necessitate nationalization of the property developer sector. The problem is that local governments sell land to developers who source funding from the private sector. If the government becomes the main property developer is it funding the sector from its own coffers so the credit multiplier disappears. That's not good for the health of the financial system or the bond holders of now defunction property developers.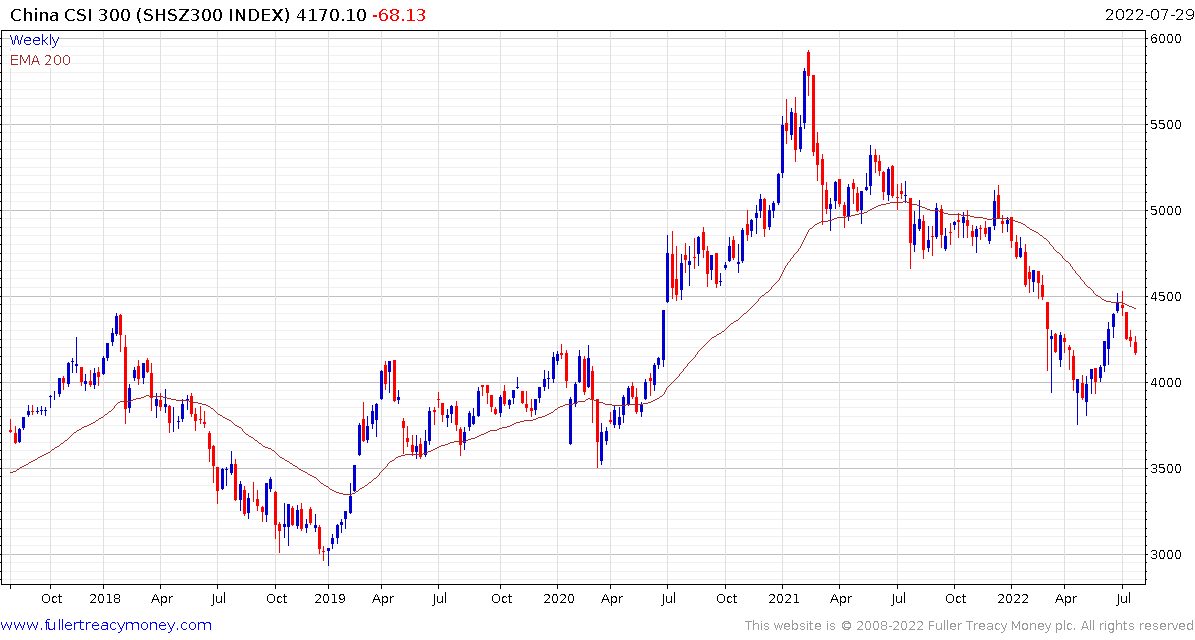 The CSI300 continues to unwind its short-term rally; having encountered resistance in the region of the trend mean.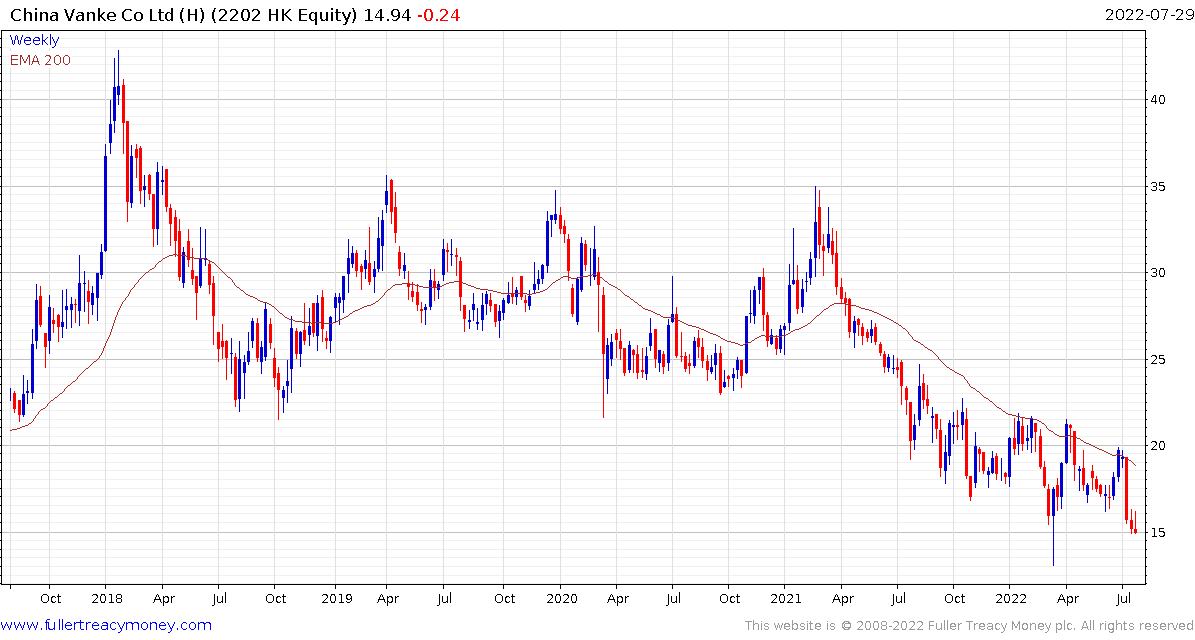 China Vanke, China's largest property developer with deep government connections continues to trend lower.
Back to top