China merges 3 rare earths miners to strengthen dominance of sector
Thanks to a subscriber for this article from the Financial Times which may be of interest. Here is a section:
The move is the latest step by Beijing to consolidate an industry often buffeted by wild price swings that cause headaches for end users. The merger will reduce competitive pressure in the industry by shrinking the number of Chinese rare earths producers from six to four.

The Chinese government has used the same strategy in other industries, including rail transport and shipping lines, to prevent rival groups from undercutting each other when bidding for lucrative overseas contracts.

"We can't let market force determine how much rare earths should cost given their strategic importance," said one person close to Ganzhou Rare Earth who asked not to be identified. "We need to keep prices stable so end users could control costs and move up the value chain."

The Chinese government also wants to strengthen the industry as the US and other large importers of rare earths mined or refined in China seek to develop alternative supply sources, such as large mines in California and Australia.

​Daan de Jonge of consultants CRU Group said the merger would see the pricing power of key rare earths, such as dysprosium and terbium, consolidated in the hands of one "super group".
"Given that the majority of rare earths investment outside of China has centred on light rare earths, it is likely that prices and access for the historically volatile heavy rare earths will be de facto controlled by this group until new capacity can come online, which may take several years," he said.
Moving up the value chain in manufacturing is a national priority for China. Almost every industry where the country wishes to play a leading role, whether renewable infrastructure, electronics or weapons requires rare earth metals. The result is China is consuming more of its supply of these refined products than ever before which necessarily means there is less to export.
In the past decade, the desire to source supply from outside was couched in terms of good practice and diversifying supply. In the coming years it will likely be more about necessity than choice because China is unlikely to represent the fountain of supply it was in the past.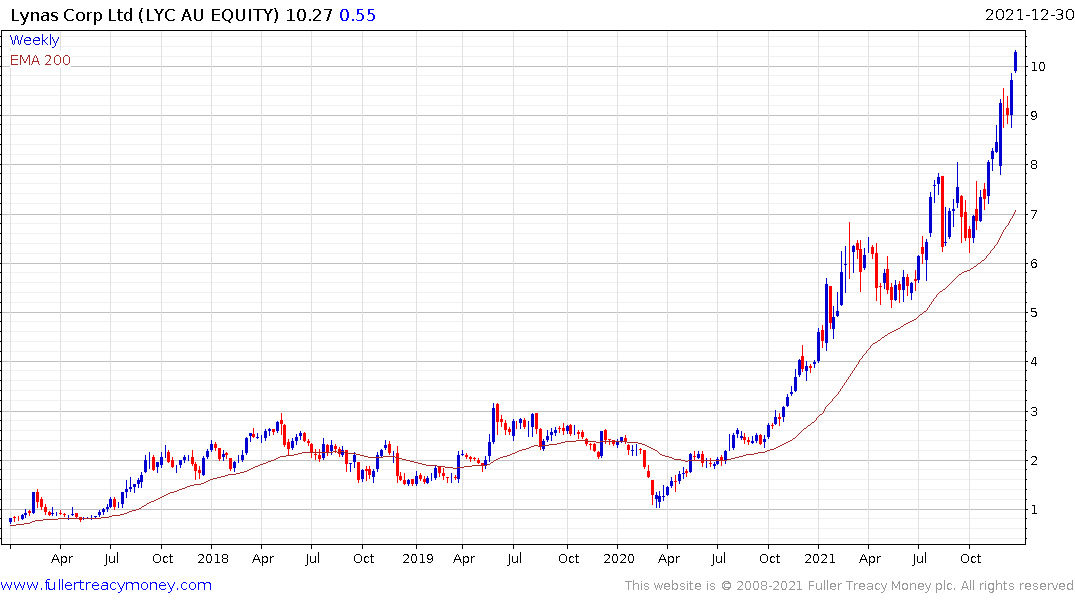 Lynas Corp is somewhat overbought in the short term but remains in a medium-term uptrend.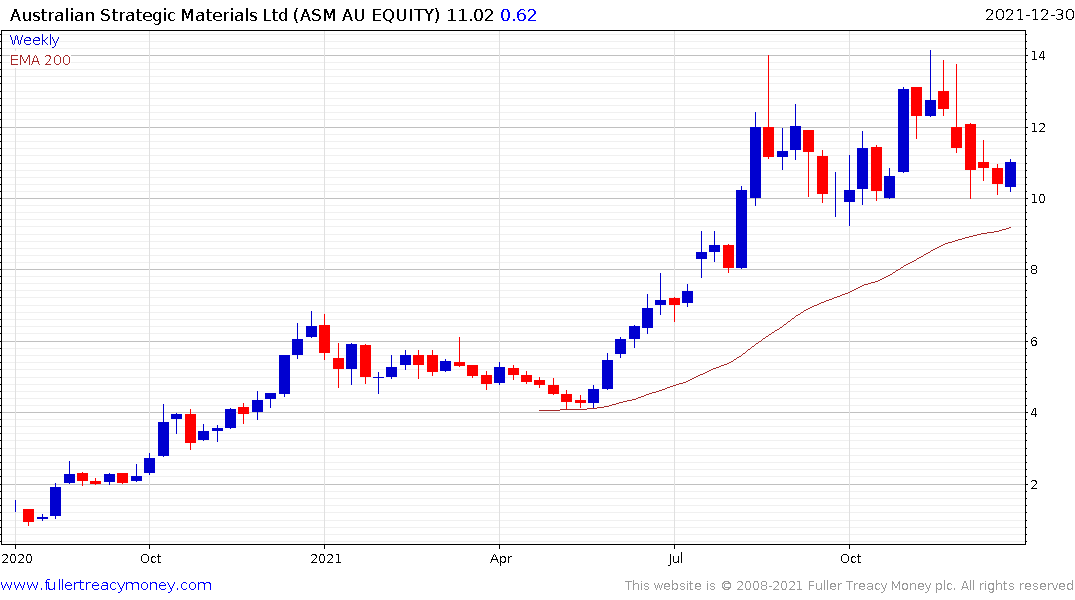 Australian Strategic Minerals has been ranging for the last couple of months but is firming from the region of the trend mean at present.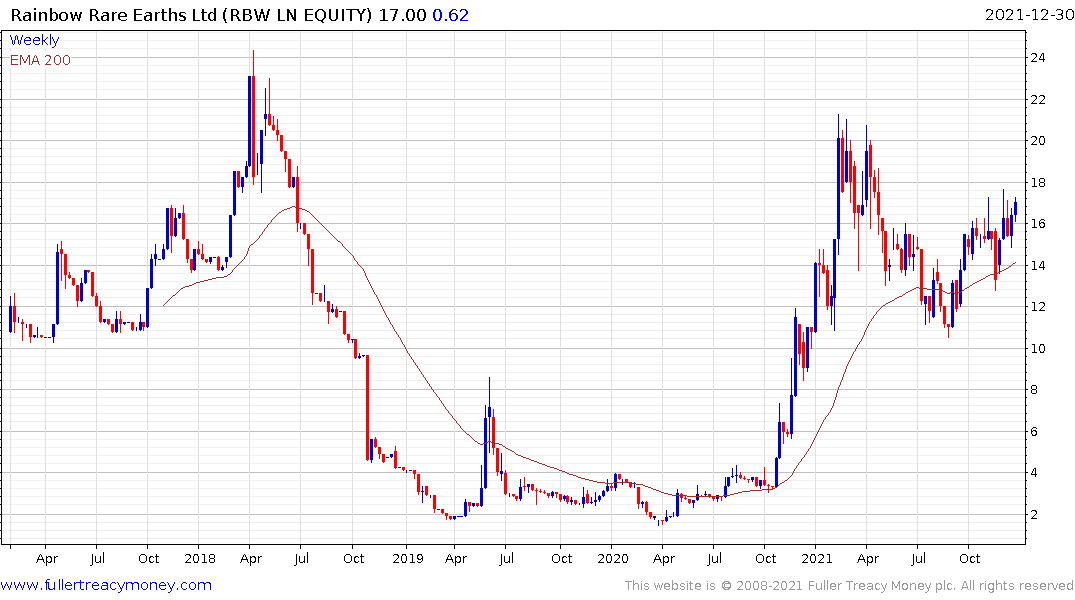 UK listed Rainbow Rare Earths is currently firming from the region of the trend mean.
Back to top