China Meets Foreign Investors' Demands With Latest Rule Changes
This article from Bloomberg news may be of interest to subscribers. Here is a section:
China's authorities have given international investors an early Spring Festival gift: ready access to almost all areas of the country's capital markets.

Proposed changes announced late Thursday as part of a slew of new regulations include letting offshore funds trade more types of futures and options. Just days before the biggest holiday in the Chinese calendar, regulators also had something for domestic investors, including scrapping an automatic margin call threshold, allowing more types of collateral for certain loans and lowering capital requirements for riskier assets.

The measures targeting overseas firms will greatly expand the scope of the Qualified Foreign Institutional Investor program, one of the key channels into China, highlighting the authorities' determination to open up their financial system and meet demands from international institutions for broader access.

The moves will give foreigners the same range of investment options as local players, said Yang Hai, an analyst at Kaiyuan Securities Co.

"Institutions looking to hedge and even short-sell Chinese stocks are likely to enter the market in future," as a result of the changes, said Yang. "I think it has something to do with the China-U.S. trade negotiations, but it's also about the financial opening promise."
China is willing to open up its financial system to overseas investment but not its technology, communications, online retail or other sectors. There is a clear reason for that delineation. The risks to China's economy reside within the financial system. The most basic premise of insurance is to pool risk. By giving overseas investors access to the financial system the risk from overleverage is shared and therefore the risk attached to the domestic market is reduced. The same rationale does not apply to other sectors which is why opening up continues to remain slow.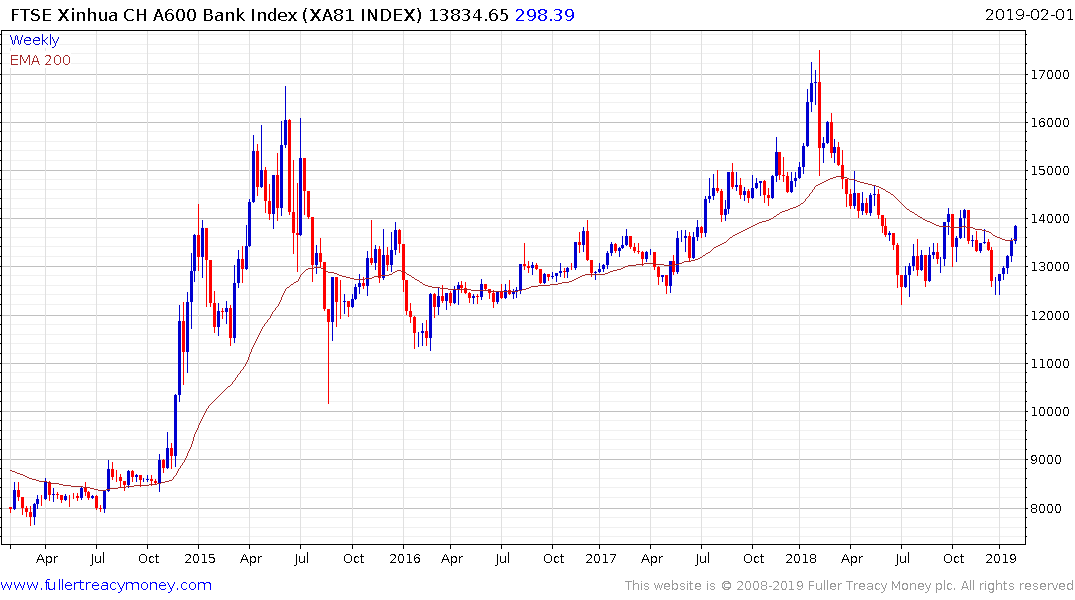 The FTSE/Xinhua Banks Index has been rebounding since early January and is now testing the September and October highs near 14,000. It is trading back above the trend mean and a clear downward dynamic would be required to question medium-term scope for continued upside.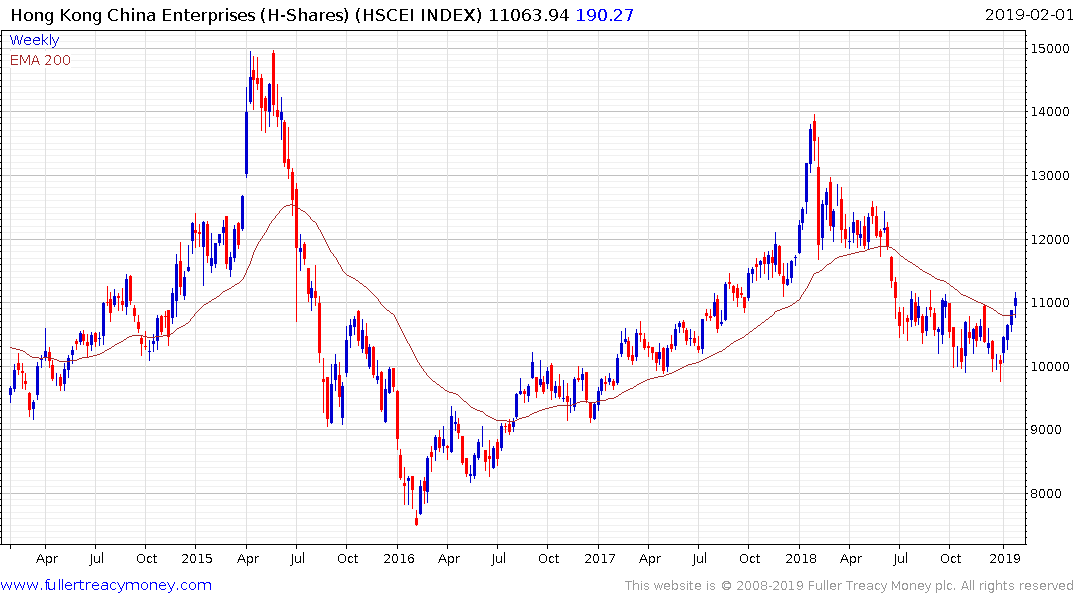 The China Enterprises Index of Hong Kong listed mainland companies rallied this week to break its medium-term sequence of lower rally highs and is now also trading back above the trend mean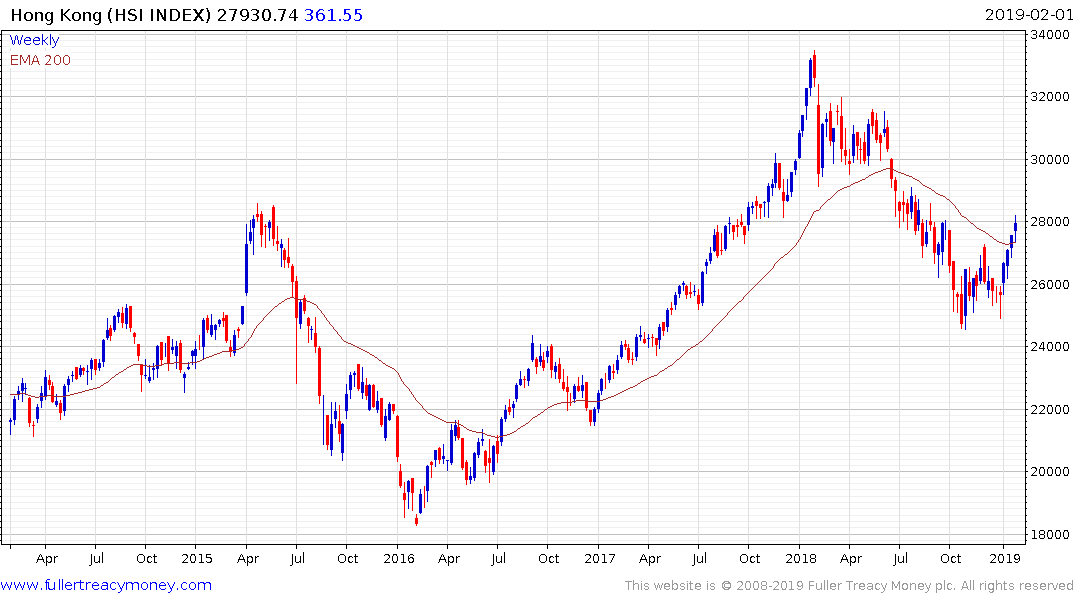 The Hang Seng found support near 25,000 in November and posted a higher reaction low in January. It is now also trading back above the trend mean.
Back to top