China Is Said to Draft Plans for Financial Sector Opening
This article from Bloomberg News may be of interest. Here is a section:
As part of an early package of reforms agreed between the two leaders, Beijing agreed in May to allow U.S.-owned card payment services to begin the process of obtaining local licenses, in a move that would erode the near-monopoly held by China UnionPay Co.

China will open up its insurance market further, mainly by encouraging foreign insurers already operating locally to enter the health, pension and catastrophe insurance sectors, China Insurance Regulatory Commission Vice Chairman Chen Wenhui said earlier this month.

Chinese regulators last year decided to open up the nation's fund market, allowing investment firms in China to be 100 percent owned by foreign managers. At least a dozen global money managers such as Man Group Plc, Bridgewater Associates and Fidelity International have announced plans since then to start private securities funds. Before the rule change, foreign firms were restricted from running such private funds in China but could take stakes in mutual fund companies and provide advice to onshore funds.
The most basic premise of insurance is to pool risk among as wide a grouping as possible to minimise the exposure any one individual takes on. Taken from that perspective the timing of the decision by Chinese officialdom to begin allowing foreign investors access to its capital markets is interesting.

It's reasonable to assume the easy money has been made from China's property and real estate booms. Therefore, the argument for now seeking to expand the ownership of assets beyond China makes perfect sense. In very basic terms it represents a hedge against having to bear the brunt of a possible future crisis alone. By encouraging foreign investment, it also creates a new source of funding that should help lend the property and financial systems more stability than they would otherwise have had and takes pressure off the central government to continually lend support.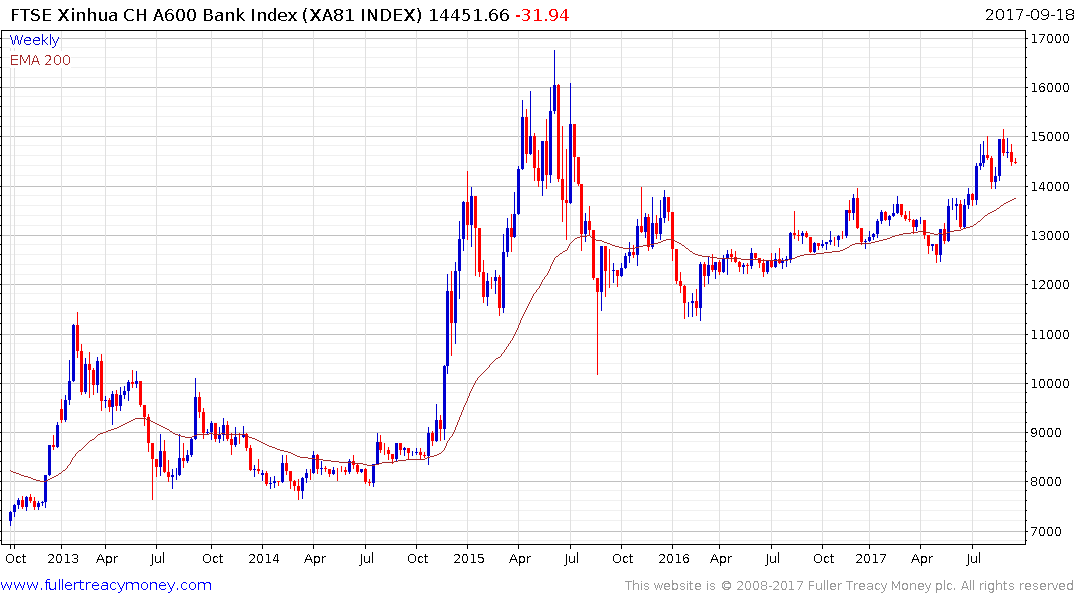 The Xinhua A600 Banks Index continues to unwind its short-term overbought condition while Hong Kong listed shares rallied, with the Hang Seng moving to a new recovery high. That suggests investors believe the island could benefit from its status as a conduit for investment in the mainland.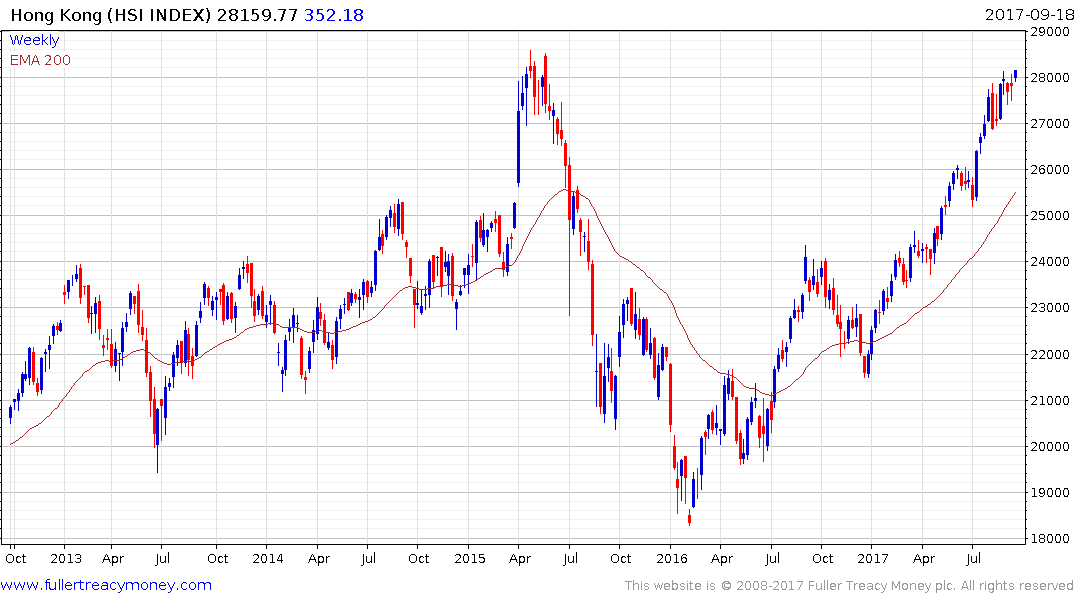 Back to top