China-EU investment deal: who's the real winner after seven years of negotiations?
This article from the South China Morning Post may be of interest to subscribers. Here is a section:
Some said the deal was premature and could come at the cost of a reboot of the transatlantic alliance Biden has set as a priority in his multilateral approach to countering China.

George Magnus, a research associate at Oxford University's China Centre, said the EU appeared to have conceded leverage for seemingly very little in return.

The agreement was unlikely to become a platform for the deepening of EU-China relations or even pave the way to a free-trade agreement, but it was a good move for China "without having to make major concessions commercially or any on labour standards and rights, which the EU is normally very robust about", he said.

According to Gal Luft, co-director of Institute for the Analysis of Global Security, a think tank in Washington, the EU's move was a deliberate attempt to take advantage of the power vacuum in the US.

"Concluding it in the interregnum period ensures that the outgoing administration will have no time to penalise Brussels while the new one will have no chance to weigh in," he said.

"This shows that the EU, despite its misgivings about China's behaviour and policies, wants to remain an independent player and is unwilling to be dragged into the US-China power struggle."
The last couple of months of 2020 ushered in three significant trade deals. That gives those of us who think globalisation is under threat something to contemplate. If we consider exactly what these agreements mean, it supports rather than negates the view we are entering a multipolar world.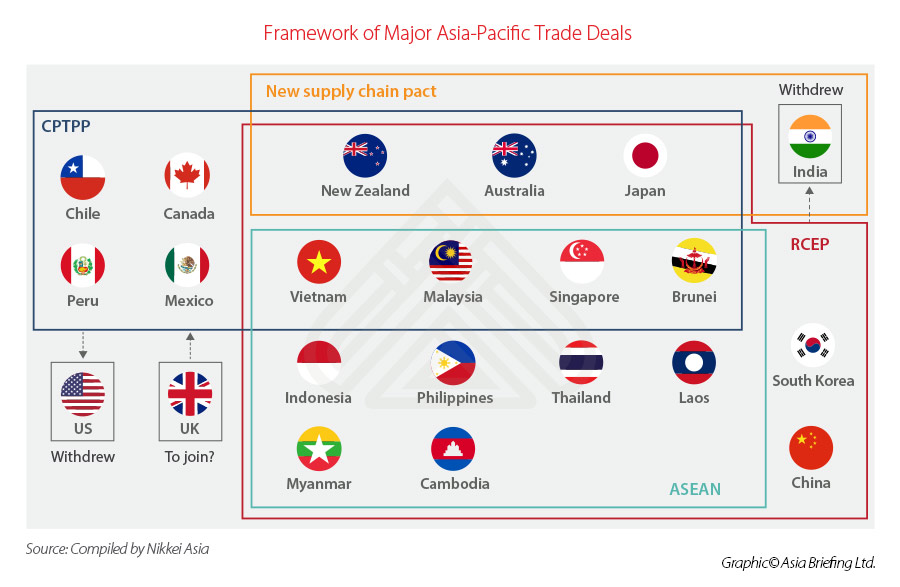 RCEP which is the successor to the Trans Pacific Partnership. It contains China but neither the USA or India. China's investment agreement with the EU opens up scope for European companies to invest in China and for China to buy into Europe's technology companies. The African Continental Free Trade Area came into effect on January 1st and creates a tariff free area for the continent with the by far the most favourable demographics. All of these measures follow on from the renegotiation of NAFTA only a couple of years ago.
China is clearly plotting its own course as a dominant force in Asia. The EU has ambitions of being a powerful independent trade bloc. North America remains dominated by the USA and Brazil is the Latin American regional heavyweight.
In the face of national self-interest, human rights are taking a back seat. That's shouldn't be a surprise to anyone. Most countries are willing to subsume their demands for human rights when they are the petitioner rather than the grantor of favours. The willingness of the world to look past China's sterlisation and indentured servitude of the Uighur population is a glaringly obvious example. It's a slow-motion genocide but China is the world's fastest growing major economy and much of the rest of the world depends on it for business opportunities so it will do as it pleases.
The big question is as this process of splintering progresses what will the next coalescence look like. It seems likely that at some stage the rising power will run into direct efforts to contain it from the established one. At that point many others will need to pick sides and it is by no means clear which way Europe will go.
Between now and then the parties to trade agreements have a clear incentive to make them work. The base case has to be that they will promote economic growth and should help to improve perceptions of value among internationally minded investors.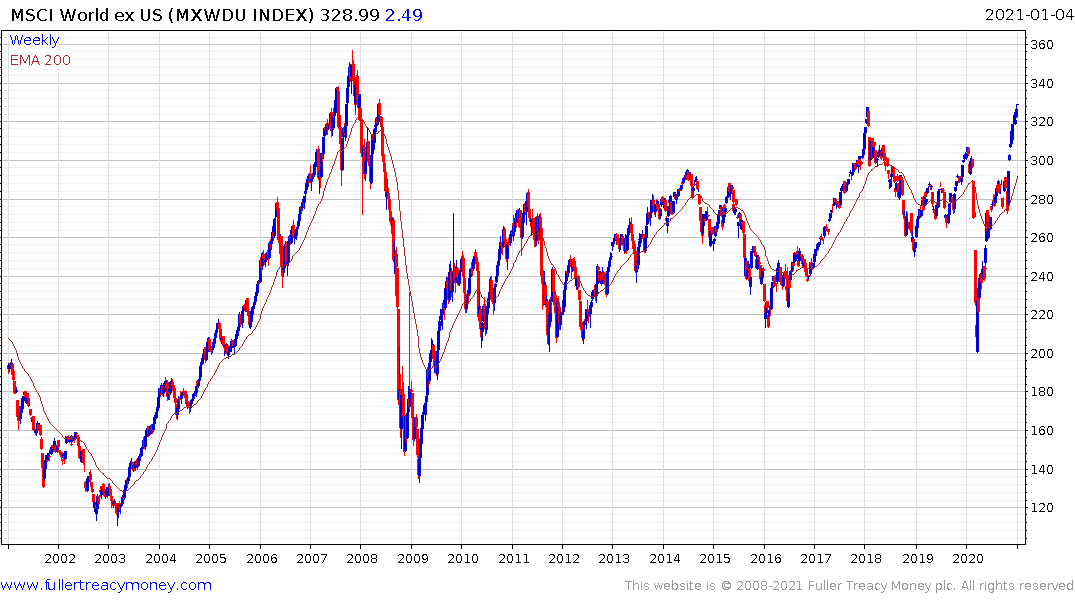 The MSCI World Ex-US Index has been ranging for the last 12 years. It is now testing the upper side of that lengthy congestion area, amid a short-term overbought condition. Some consolidation appears likely but a sustained move below 1900 would be required to question medium-term scope for continued upside.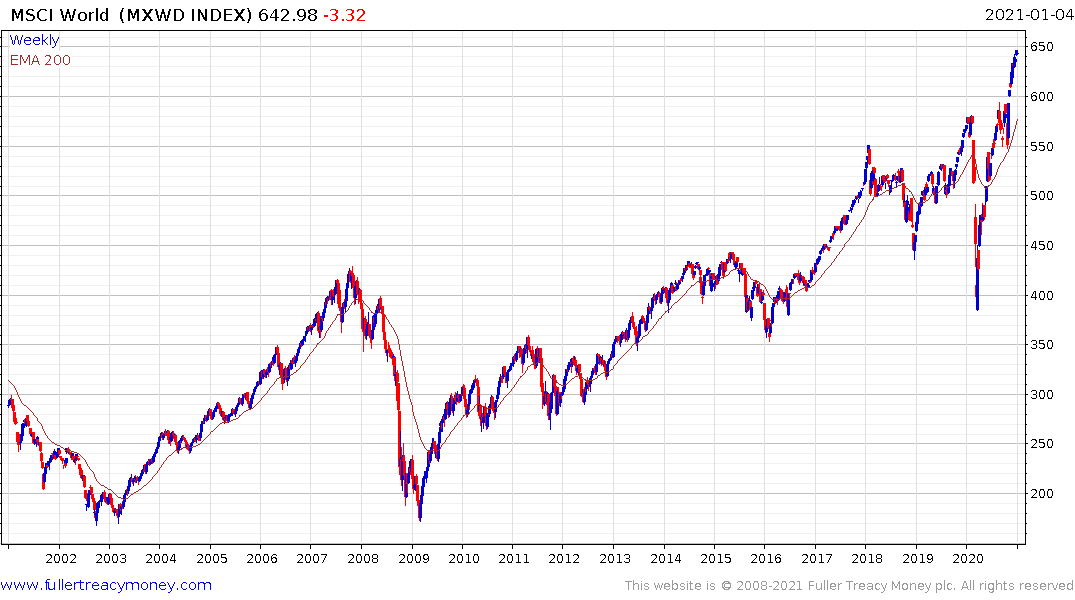 The MSCI World, which necessarily has a much higher US tech weighting remains in a clear uptrend but is also short-term overbought.
Back to top