China Engineers Biggest Cash Squeeze Since 2015 to Avoid Bubbles
This article from Bloomberg may be of interest to subscribers. Here is a section:
On Friday afternoon, speculation spread that the People's Bank of China will hike the cost of a short-term loan. Volatility swept the country's sovereign bond market, with the 10-year yield spiking and trading briefly suspended for a one-year note. The PBOC later said the speculation was untrue and reported it to the police.

The stock market is jumpy too. The CSI 300 Index slumped almost 5% since Monday, when it closed at a 13-year high, while margin debt in the market has fallen from its highest level
since a bubble burst in 2015.

Bubbles have long been a concern to the Communist Party. Capital borders mean the country's 1.4 billion people have few investment options. Abundant liquidity in the past has fueled
speculative frenzies in everything from housing to equities and commodities, something that the government is keen to avoid.

Officials don't have to look hard to see the effect of easy money in the rest of the world on asset prices, and the risk of a sharp reversal.

In China, however, the bursting of a bubble has the potential to create social instability, which could threaten the Communist Party's rule.
China's Communist Party understands that it will have a hard time keeping its population under control if there is a property crash. The best way to avoid that outcome is to ensure prices do not rise too quickly. That means they are willing to do whatever is necessary to support prices but also will act to curtail rampant speculation.


The credit impulse has turned lower and overnight interbank rates are breaking out. That suggests the speculative longs that have been built up over the last few months are susceptible to weakness as liquidity tightens.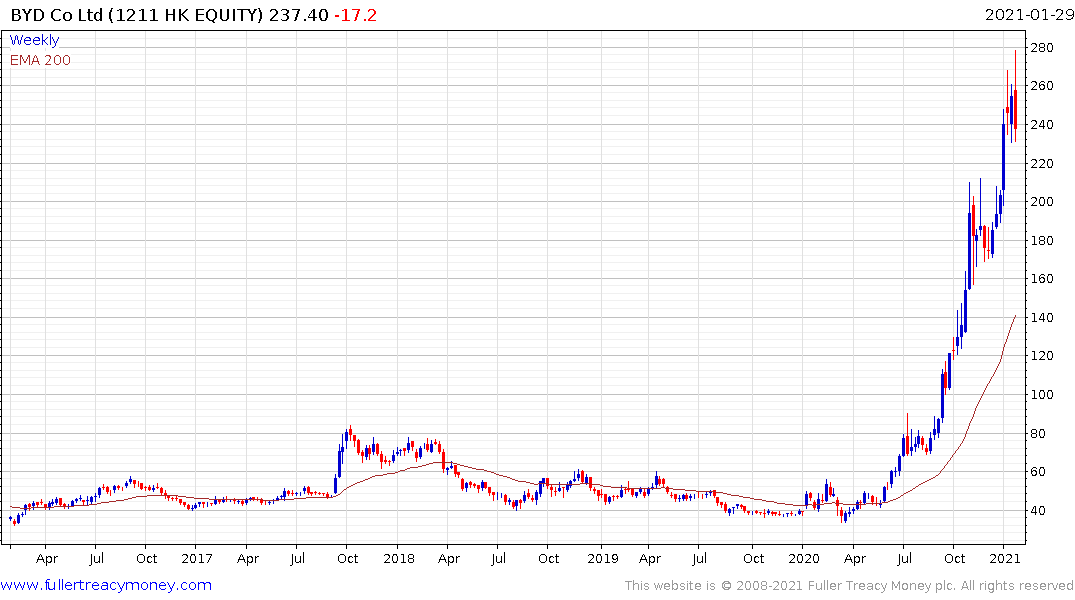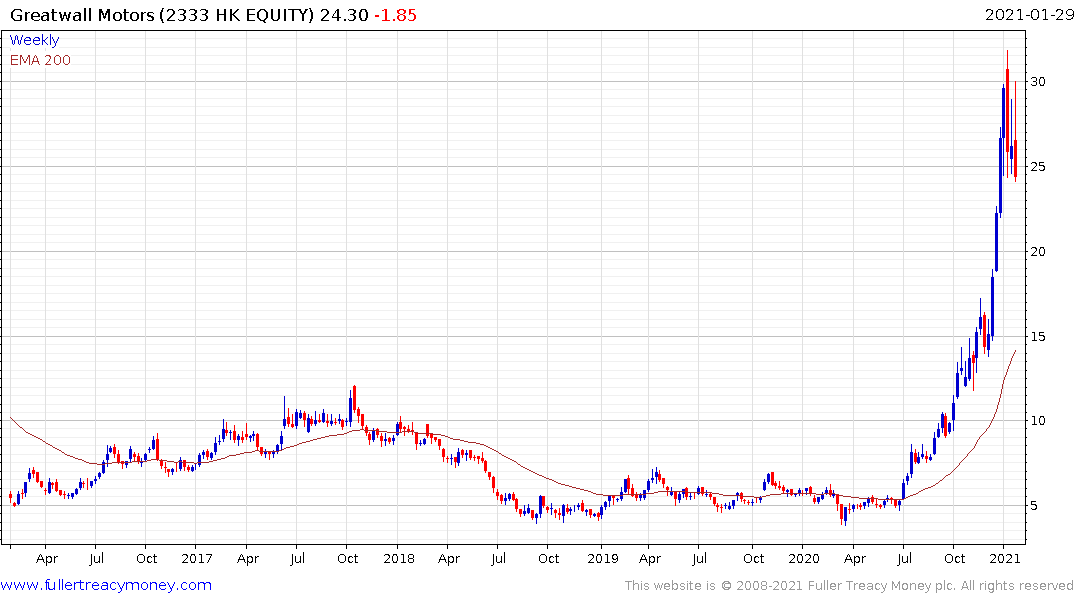 BYD and Great Wall Motors have both peaked and are susceptible to further weakness. The big message here is that liquidity played a major role in the accelerations both shares enjoyed. Regardless of the bullish sentiment around an energy transition and globally financed Green New deal, liquidity is what fuels markets.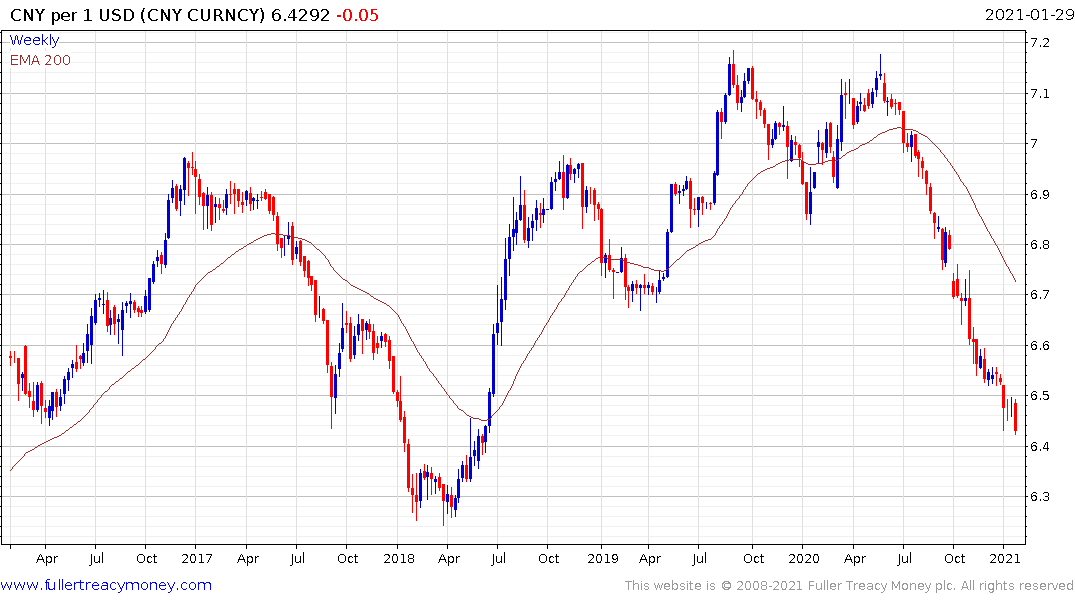 Tighter liquidity is positive for the Renminbi and moved to another new high today against the Dollar.
The trading activity we see in China over the coming months will give us a picture of what liquidity normalisation might look like in other markets whenever it is deployed.
Back to top