China Economy Gloom Worsens With Weak Consumer Spending Data
This article from Bloomberg may be of interest. Here is a section:
China's consumer-driven recovery is showing more signs of losing momentum as spending slows on everything from holiday travel to cars and homes, adding to expectations for more stimulus to support the economy.

Domestic travel spending during the recent holiday for the dragon-boat festival was lower than pre-pandemic levels, according to official data released this weekend. Home sales figures are below the level in previous years, while estimates for June car sales showed a drop from a year ago.

The rebound in consumption after China shed its Covid controls has propelled growth so far this year, but confidence is weak and evidence is mounting that the economy may need more help. After the central bank cut policy rates earlier this month, economists raised their expectations for more monetary and fiscal stimulus, and state-run media outlets have also published a series of articles in recent days highlighting possible avenues of support.
Consumer spending in China is falling but the other side of that equation is savings are approaching record highs. If Chinese consumers are refusing to buy properties, durable goods, and trinkets that points towards a deflationary outcome. The knock-on impact would be lower demand for commodities and the goods many emerging markets export.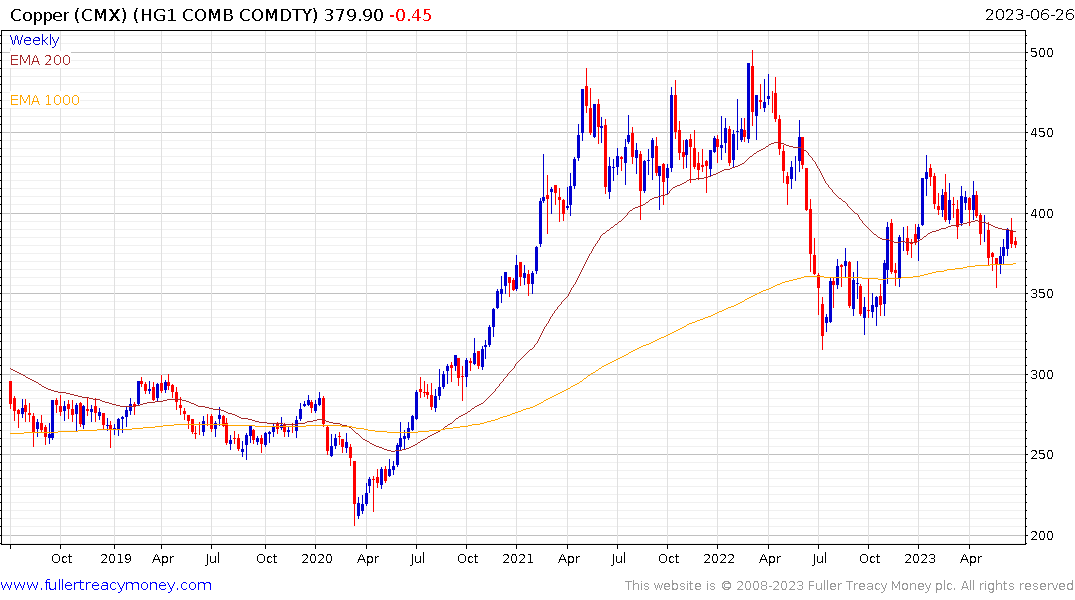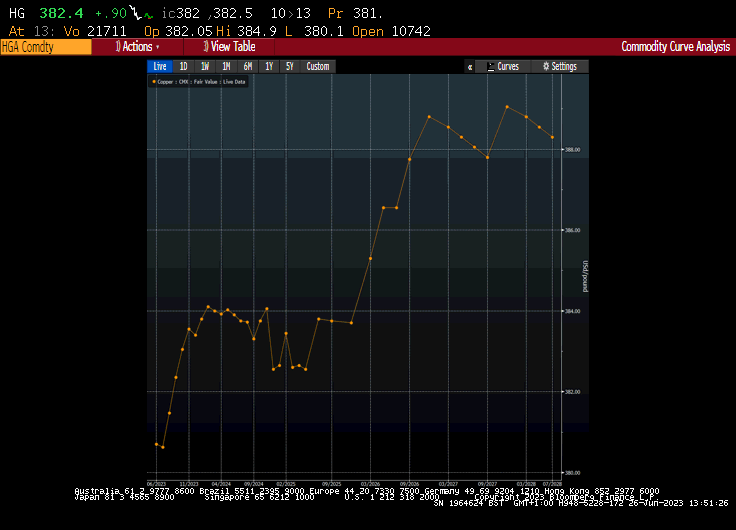 Copper continues to pull back from the region of the 200-day MA. I've seen countless estimates for how low inventories are and how the long-term deficit of supply can only result in higher prices. Nevertheless, the futures curve is in sharp contango, and the price action is far from compelling. That suggests Chinese demand is questionable.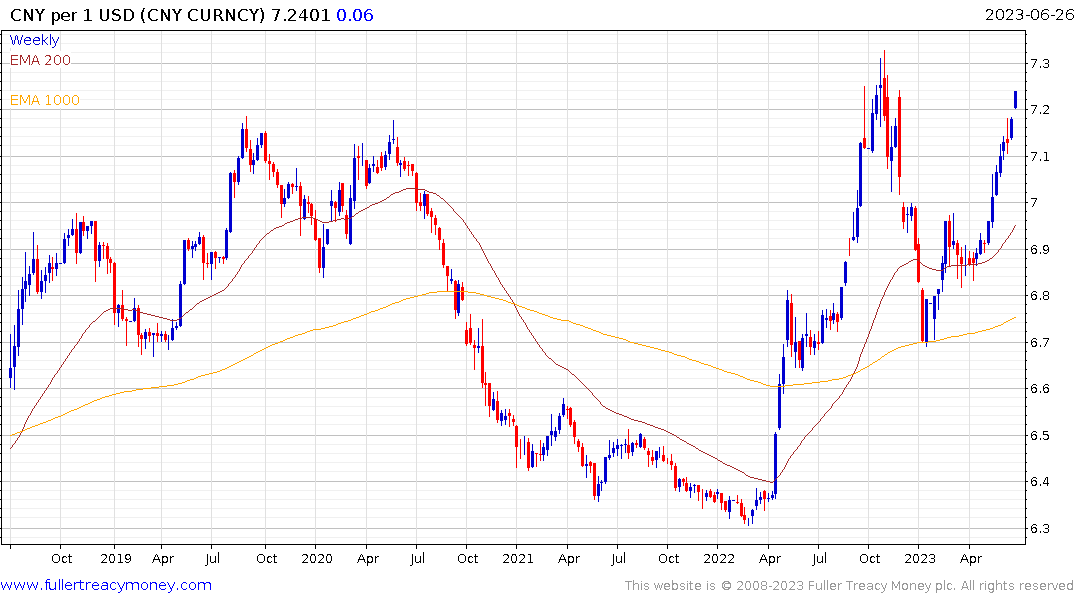 The official Yuan fixing this morning was firmer than expected but it traded lower throughout the day. Stimulus measures implemented so far have not be powerful enough to spur investor interest. The CSI 300 and the Hang Seng China Enterprises Index (H-Shares) remains in reasonably consistent downtrends.
Back to top