China Doubles Margin Requirement for Stocks to Curb Leverage
This article from Bloomberg News may be of interest to subscribers. Here is a section:
Margin financing, which shrank by more than half during the rout, has been rising for six straight weeks as the Shanghai Composite Index bounced back into a bull market. The decision to tighten investor access to the loans comes a week after regulators lifted a freeze on initial public offerings, removing one of the key measures of support for equities.

"That wasn't expected by the market, so investors will probably react negatively," said Wu Kan, a Shanghai-based fund manager at JK Life Insurance Co. "The regulators want margin trading to increase in an orderly manner. Brokerages will probably bear the brunt." China stock-index futures dropped 1.9 percent in Singapore at 6:31 p.m. local time.

Margin debt and volume rose "rapidly" in recent weeks as some investors bought shares trading at high valuations, the Shanghai exchange said in a post on its Weibo account explaining the rule change. The move will help reduce leverage and ensure "healthy development" of the market, it said.

?Officials face a balancing act: if they crimp margin financing too soon, it could derail the bull market and reduce household wealth in an economy increasingly reliant on consumer spending. If they wait too long, the build-up of debt could threaten stability in the financial system and magnify the next market downturn.
The Chinese authorities might have been reading Aesop's fable of the tortoise and hare when they decided to double margin requirements. They have experienced the speed of both a climactic advance and decline and would much prefer to see the stock market advance but at a modest, less exciting pace.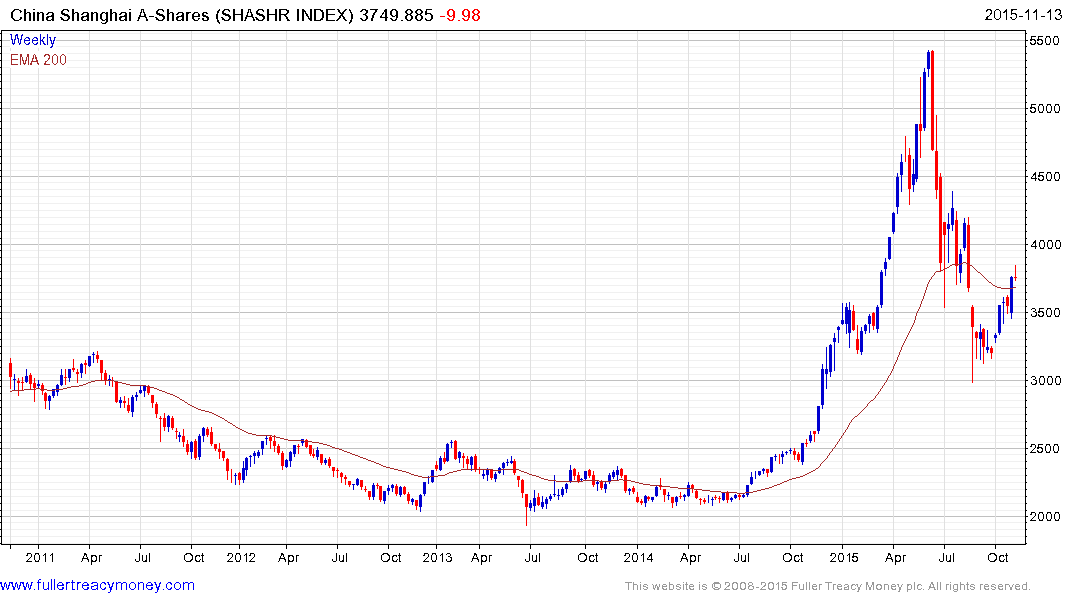 This suggests the low near 3000 on the Shanghai A-Share Index will continue to be defended but that signs of over exuberance will be met with additional regulatory restrictions.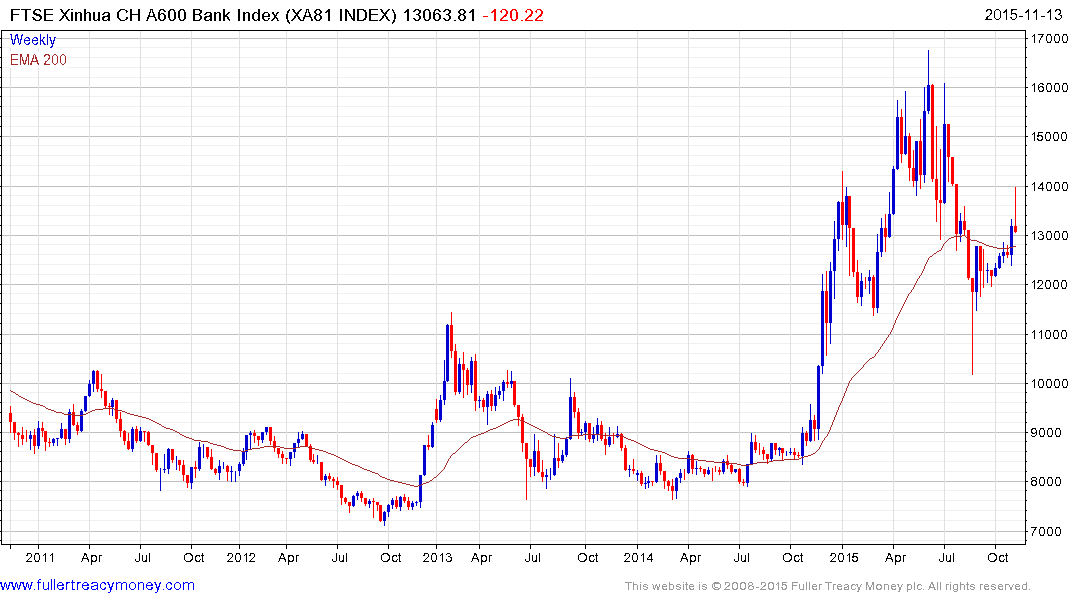 The FTSE/Xinhua A600 Banks Index had recouped approximately half of its decline earlier this week and some consolidation of that move is now underway. A sustained move below 12,000 would be required to break the three-month progression of higher reaction lows and would suggest a potentially deeper and lengthier period of support building is underway.
Back to top