China Boosts Liquidity by Most Since 2020 Amid Ukraine Conflict
This article from Bloomberg may be of interest to subscribers. Here is a section:
"The injection is in response to tighter liquidity condition at month-end and also to send a reminder that the easing cycle is still under way," said Ken Cheung, chief Asia FX strategist at Mizuho Bank Ltd. "The geopolitical tensions posed mounting uncertainties and banks may have preference to keep extra liquidity."

China's seven-day repo rate had risen to its highest in nearly a month on Thursday, signaling cash tightness in the financial system. The demand for cash typically increases toward the end of the month as corporates borrow to pay taxes and banks hoard funds for regulatory checks.

The PBOC made net injections of 190 billion yuan each into the banking system in the previous two sessions to alleviate the cash crunch. It had been draining liquidity in the last two weeks, which is what it tends to do after the Lunar New Year holiday.


The post Lunar New Year period is traditionally when China makes liquidity available. This year it has the added need to support the ailing property sector and the wider economy from the uncertainty of war in Europe. Alibaba's weak guidance also suggests the Chinese consumer is becoming more risk averse. That puts China's growth target in jeopardy and suggests more liquidity will be made available than usual.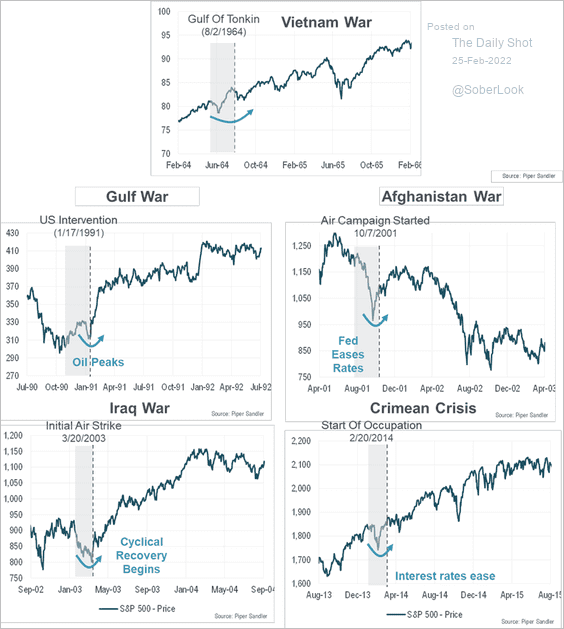 Capital is both global and mobile so if China is stimulating it will have a knock-on effect for the global economy. The uncertainty surrounding the Ukraine invasion will also slow the pace of interest rate hikes from the US and Europe. With all three major central banks likely to be more supportive, that should be positive for asset prices.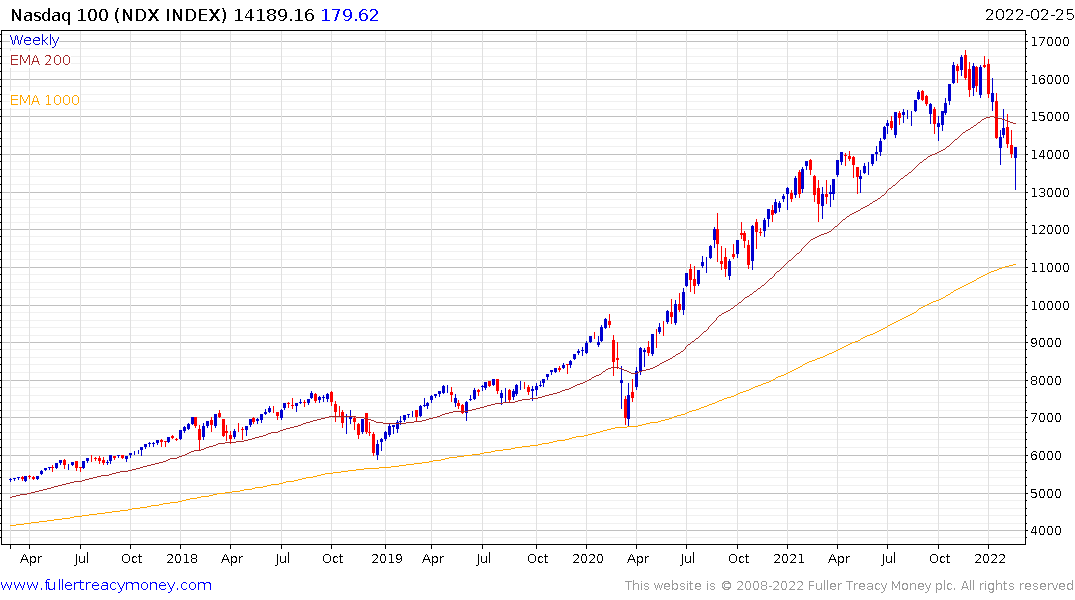 The climactic action on Wall Street yesterday and upside follow through today suggests a low of at least near-term and potentially medium-term significance.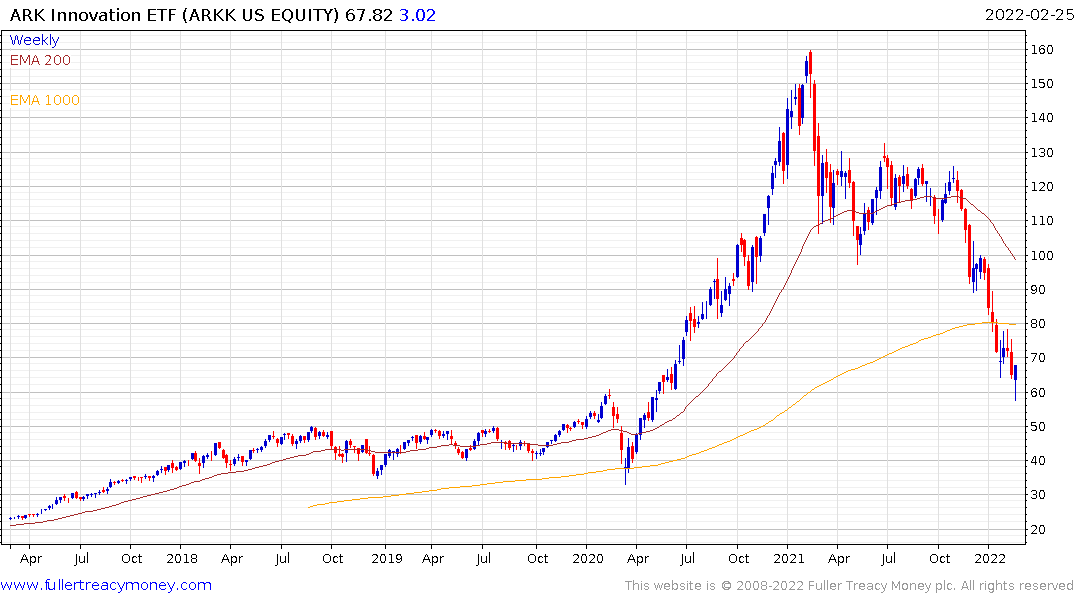 The promise of liquidity coming back into the market is particularly welcome for the high momentum strategies that prevailed in 2020. The ARK Innovation ETF completed unwound that advance and is now beginning to steady in the region of the 2019 peak.
Back to top