China Asset-Bubble Warning Threatens Stock Frenzy in Hong Kong
This article Richard Frost for Bloomberg may be of interest to subscribers. Here is a section:
In mainland markets, a gauge of interbank borrowing costs jumped 36 basis points to 2.78% on Tuesday, the highest level in a year. Futures on Chinese government bonds due in a decade were poised for the biggest decline since September, while the CSI 300 Index of shares in Shanghai and Shenzhen, which has been approaching 2007's record high, fell 2%.

"The PBOC wants to bring investors out of the euphoria caused by abundant liquidity in December," says Xing Zhaopeng, an economist at Australia & New Zealand Banking Group. "The PBOC is unlikely to loosen its purse strings at least this week, which will make cross-month liquidity very tight."

PBOC Governor Yi Gang on Monday said the central bank will seek to support economic growth while limiting risks to the financial system -- a continuation of its existing policy stance. Yi said China's total debt-to-output ratio climbed to around 280% at the end of last year.
In many respects China is running conventional monetary policy. The economy has been spared from an epic contraction and therefore the requirement for outsized liquidity to support growth is less compelling than in the OECD. It remains likely that China will be the first major economy to raise interest rates after the pandemic abates.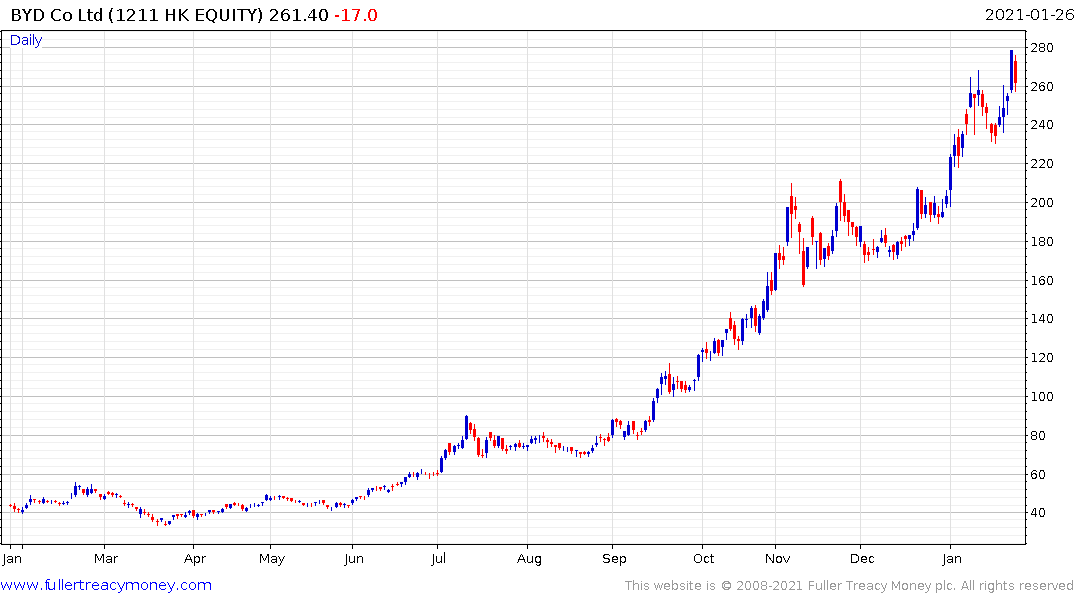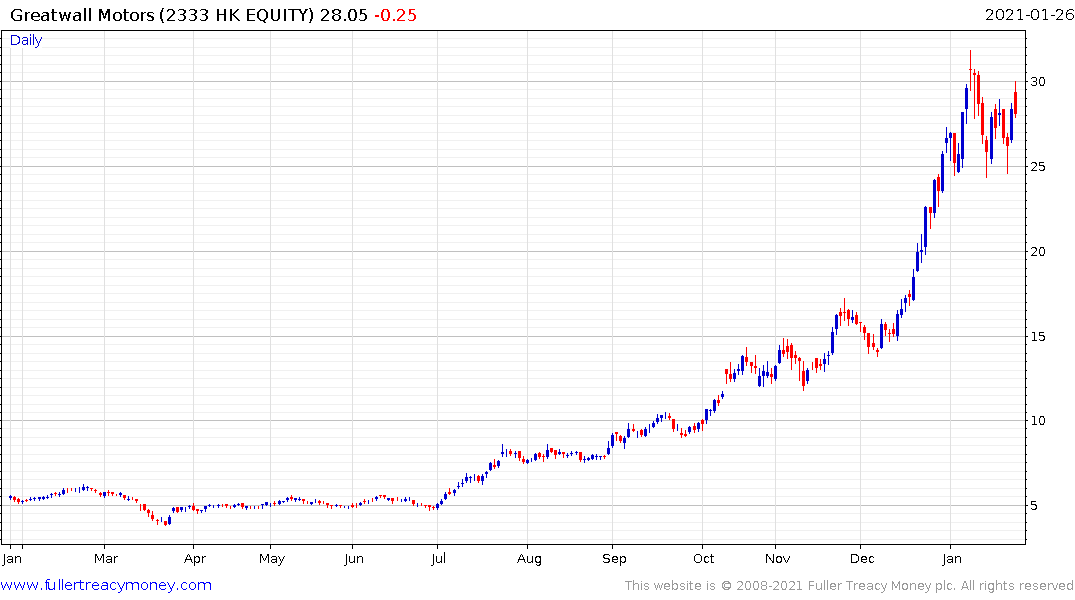 It is therefore also likely to foreshadow events in the rest of the world. There has been an equally impressive speculative bubble in risk assets in China. Stocks like Kweichow Moutai, Great Wall Motors or BYD have rallied in an incredibly impressive manner on the back of abundant liquidity and/or their green credentials.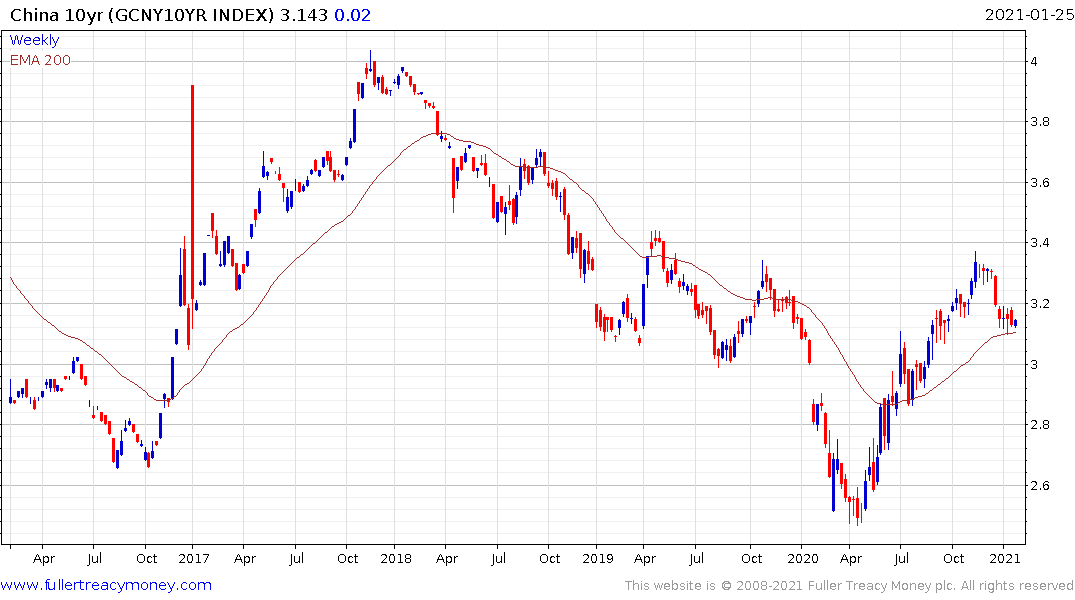 With interest rates backing up and bond yields climbing, how these shares react will be instructive for those of us watching the liquidity fuelled moves on Wall Street.
Back to top