Chile's right rejoices after pro-Pinochet candidate wins presidential first round
This article from the Guardian may be of interest to subscribers. Here is a section:
But the result is a bracing reality check for the Chilean left after two years in which the country has followed a broadly progressive trajectory.

Since 2019, mass anti-inequality protests have rocked the country, leading to the election of a broadly leftwing assembly to rewrite Chile's Pinochet-era constitution.

But Sunday's result suggested that the protest movement's ability to galvanise support has worn thin.

Kast survived a bruising final week of campaigning in which his open support for Genl Augusto Pinochet's dictatorship and its economic legacy were the subject of intense scrutiny.

As he took to the brightly lit stage on Sunday night, he had regained some of the composure that had deserted him before the vote, presenting the runoff election as an existential fight against "the intransigent left".

"We are going to chose between freedom and communism – between democracy and communism," he said.

Kast's campaign spokesperson, Macarena Santelices – a great-niece of Gen Pinochet who briefly served outgoing President Sebastián Piñera as women's minister – also appeared on stage.
Political commentary has until recently assumed that the entire South American continent would be subsumed by a tide of progressive new governments. That conclusion is being challenged in Chile and suggests traditional arguments about law and order, health and education will be more important talking points.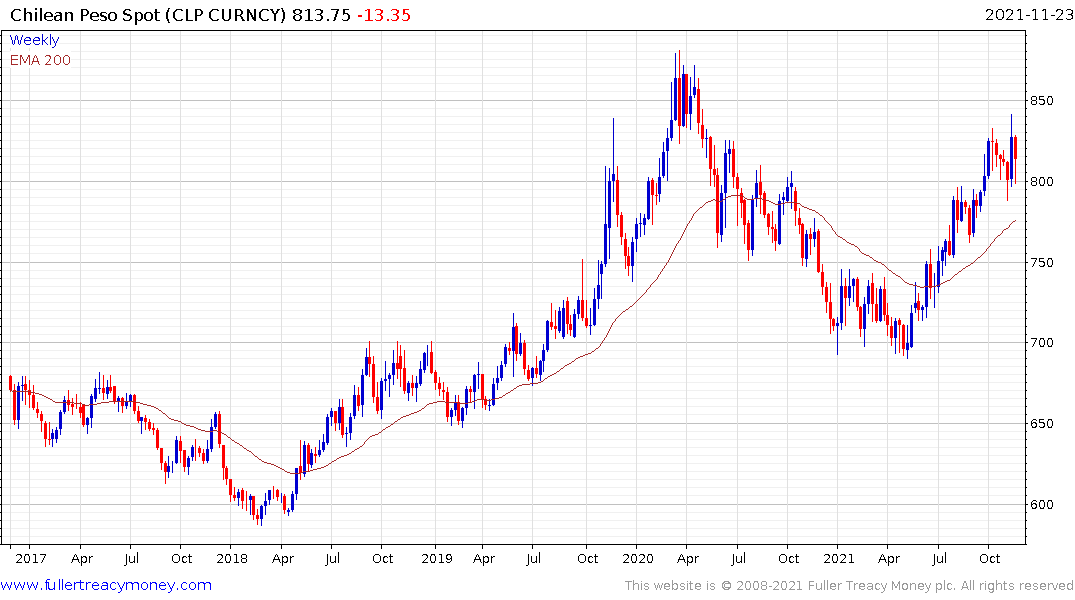 Financial markets generally tend to react well to right wing parties. The Chilean Peso continues to pause in the region of the 2020 lows.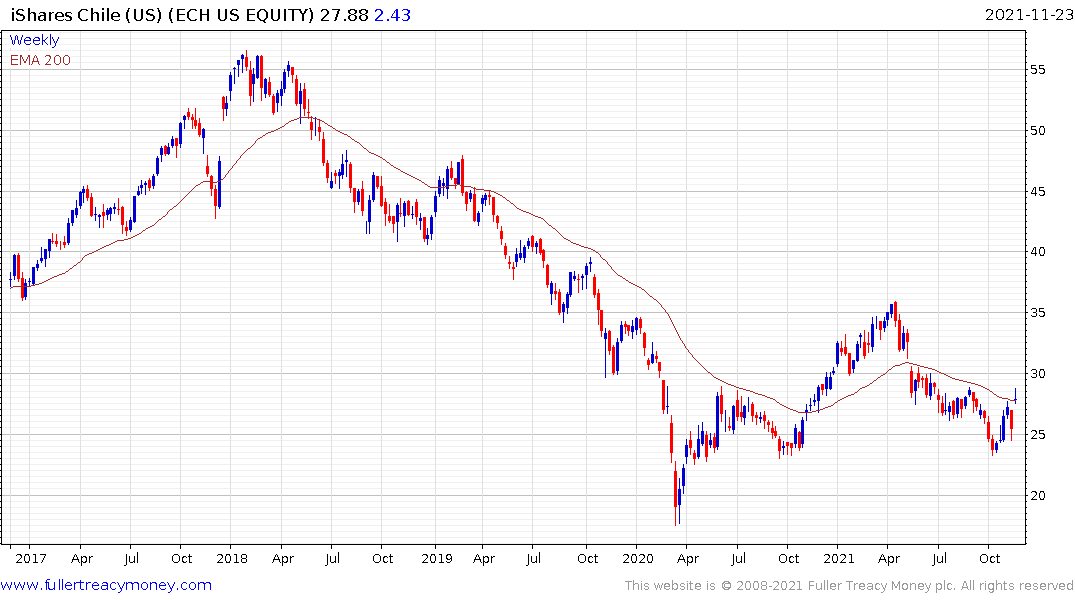 The iShares Chile ETF continues to steady from the region of the 2020 lows as well.
Back to top