Cheap Indian engineers now have no place in Donald Trump's America
This article from Quartz may be of interest to subscribers. Here is a section:
The National Association of Software and Services Companies (NASSCOM), a trade group that represents the Indian IT industry, played down the possible impact of the new USCIS memo. "The clarifying guidance should have little impact on NASSCOM members as this has been the adjudicatory practice for years and also, as several of our member executives have noted recently, they are applying for visas for higher-level professionals this year," the association said in an emailed statement.

The Indian IT sector has been preparing for this sort of tightening for some time now. For instance, TCS, India's largest IT services company, has sharply reduced the number of US visa applications: In 2016, it filed only 4,000 compared to 14,000 the year before. In 2015, the company also began tweaking its business model to effectively operate in "a visa-constraint regime," former TCS CEO N Chandrasekaran explained in January.

Late last year, Infosys, the second-largest in the sector, too, signalled that it would look to hire local talent more aggressively in the US, a far cry from the turn of the decade when such companies were infamously called out for "body shopping"—i.e, hiring Indian software professionals to use them on short-term projects elsewhere.

Despite all such evasive action, though, the US clampdown will hurt the sector. "It'll be a short-term jolt," said Sanjoy Sen, a former Deloitte partner and doctoral researcher at UK's Aston Business School, although the exact magnitude of the impact will depend on the size of the companies and their levels of preparation. Smaller firms with a headcount in the hundreds, in particular, may be harder hit, Sen said.
The Indian outsourcing sector is one of the country's primary foreign revenue generators and the ability to send workers to the US for medium-term project work has been an important support for that business model. The new US administration is already changing how the foreign worker program function and that represents a challenge for outsourcing companies. However if time differences could be overcome the evolution of cloud computing and distributed work environments mean that the absolute requirement to have programmers based in Silicon valley could be reduced.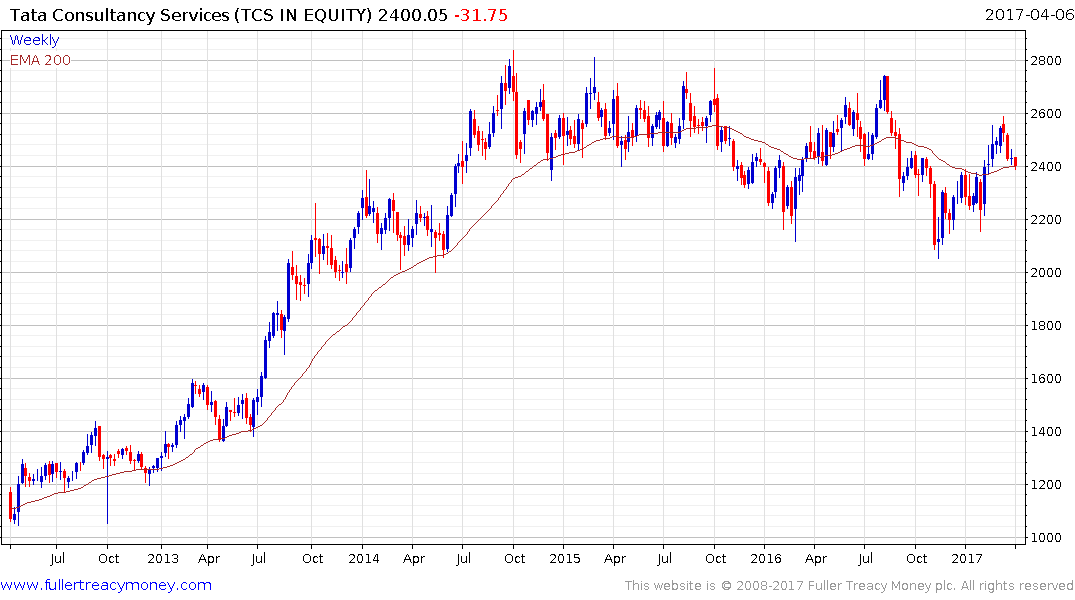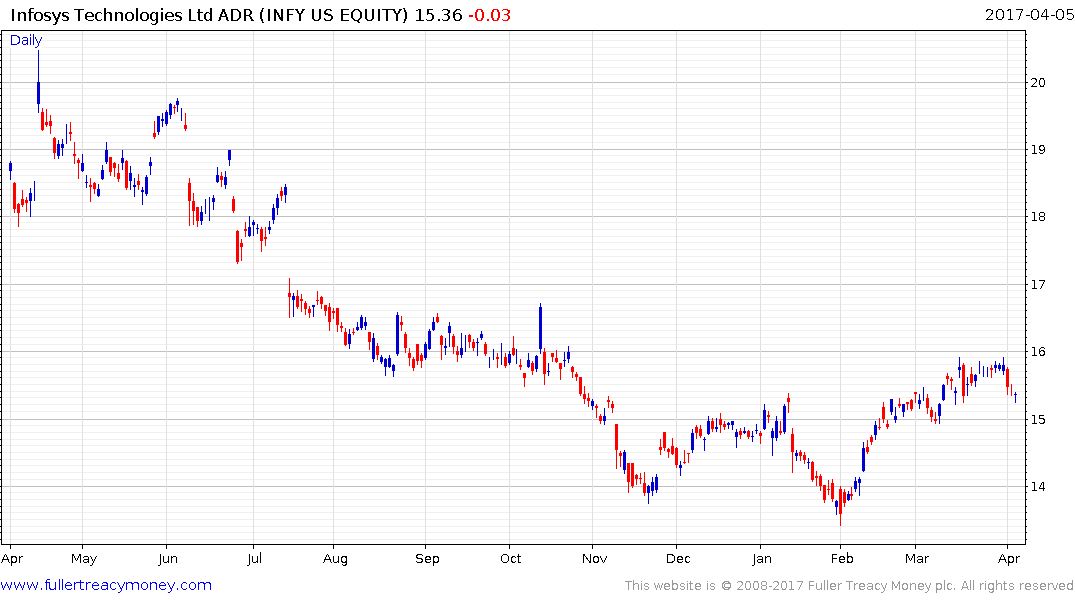 Tata Consultancy, Infosys and Wipro have underperformed the domestic market and highlight the fact that the breakout by the Nifty Index and Bombay Banks Index is a domestic growth story rather than one which benefits outsourcing.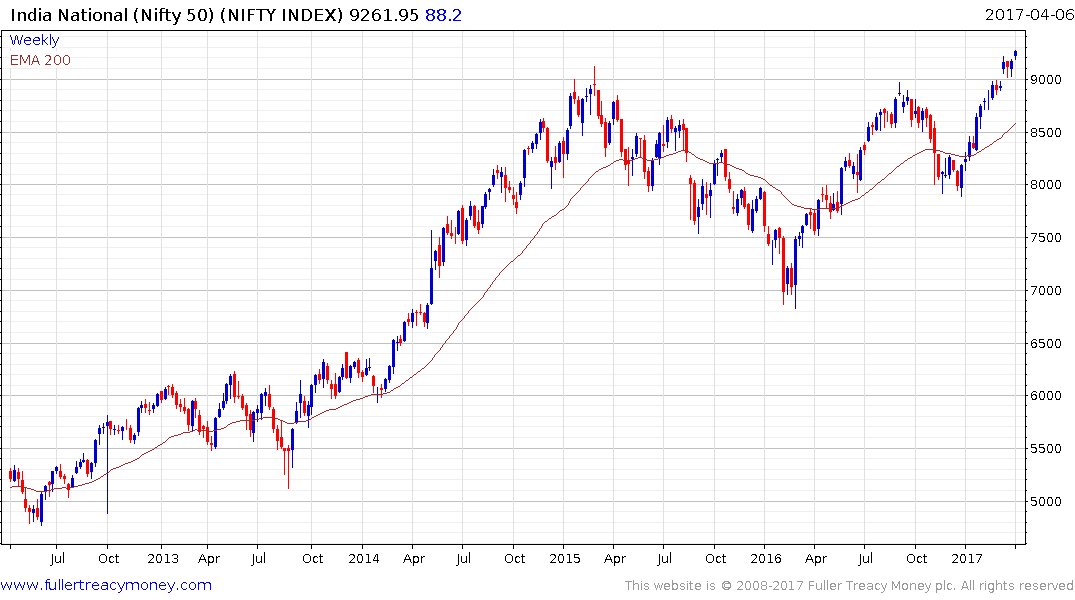 Back to top